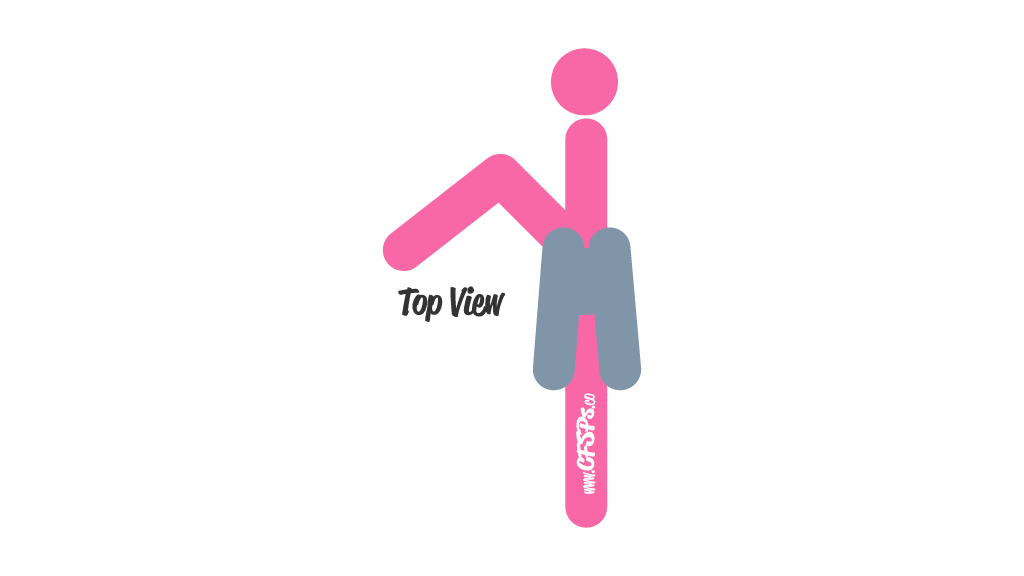 Add to your favorite positions |
View your favorite positions
The control and deep penetration of doggy style, with a better view and more opportunities for manual stimulation of wife's breasts, clitoris or backside.
Getting Into the Leg Slider Sex Position
The wife lies on her side.
Her lower leg is straight down.
Her upper leg is bent with her knee near her chest.
Her husband kneels behind her and straddles her lower straight leg.
How It's Done
The husband enters his wife and makes love to her using a rocking motion. He can hold her raised leg to control motion and to ease stress on her hips. She can roll her back forwards or backwards to change the angle of penetration. He can also position her bent leg from resting on the bed all the way up to touching his chest to change the sensation.
This is a user-submitted sex position from Brian. Submit your unique sex position.
Pros and Cons
Pros:
Great angle control. This position allows the husband to use her leg to control the angle of penetration. She can also rotate her hips to adjust the angle.
Cons:
Limited thrusting motion. Since he's straddling her leg, his thrusting motion is slightly limited and more difficult.