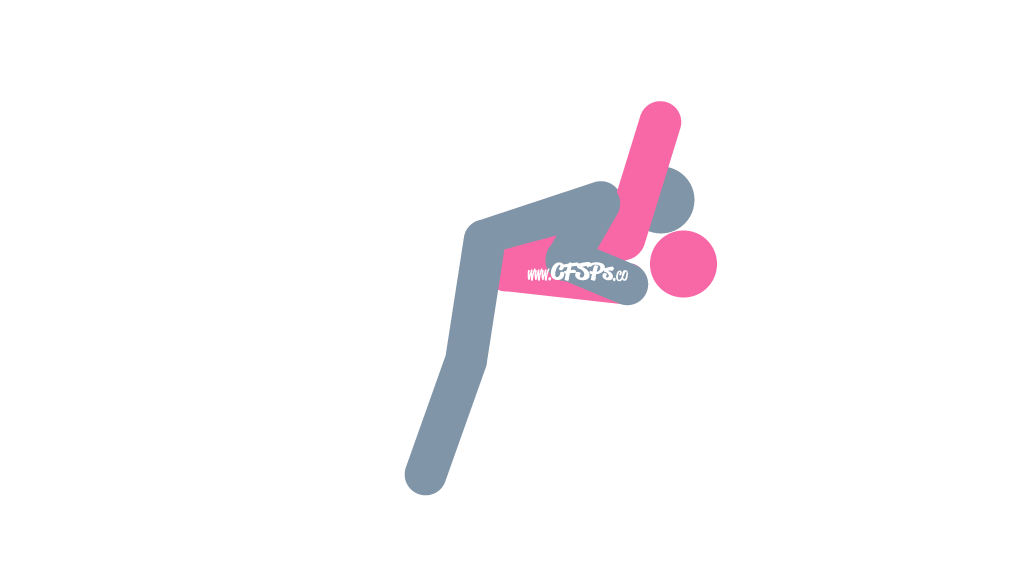 Add to your favorite positions |
View your favorite positions
A great sex position for deep penetration and g-spot stimulation enjoyed on the edge of a bed, recliner, or sofa.
Getting Into the Packing The Suitcase Sex Position
The wife lies on her back with her bottom on the edge of a bed, recliner, or sofa.
She opens her legs a little and brings her knees all the way to her chest.
He husband stands before her.
He leans forward so that her feet are resting on his shoulders.
He places his arms around the outside of her lower legs for support.
He gently leans forward a little to roll her body back and pick up her pelvis.
How it's done
The husband penetrates his wife and makes love to her. He can control the angle of penetration by the amount of pressure he applies to her feet. More pressure will allow more powerful g-spot stimulation.
Pros and Cons
Pros:
Strong g-spot stimulation. The tilted angle of her pelvis allows lots of g-spot stimulation during sex.
Closeness. The husband must lean forward over her in this position. The close proximity of their faces makes it easy to kiss my making love.
Cons:
Very deep penetration. Although some women love positions with deep penetration, this position makes it easy to go deep. If your man is on the large side, he'll need to go easy.