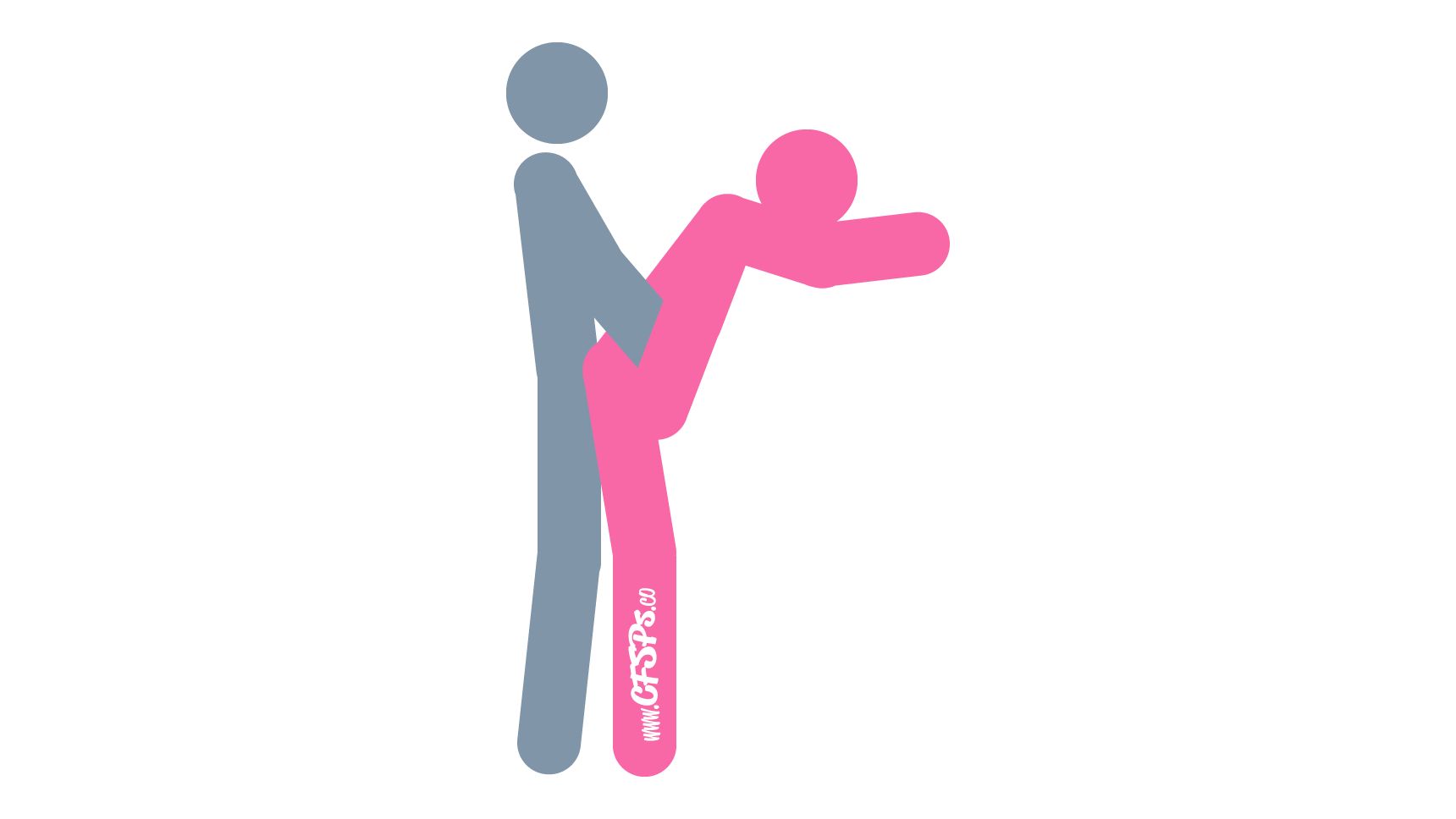 Getting Into the Assist Sex Pose
The husband stands.
His wife stands before him with her back facing his face.
She presses her bottom against his pelvis and then leans forward a little. If she needs support, she can use one arm to brace herself against a wall.
Technique
The husband enters his wife and makes love to her. He uses a free hand to stimulate her clitoris while making love to her.
Sex Tips & Techniques for More Stimulation
G-Spot Stimulation: Roll your pelvis back towards your husband, and arch your back a little to create the perfect angle of penetration for great g-spot stimulation while having sex. Recommended Reading: How to Increase G-Spot Stimulation During Sex
Clitoral Stimulation: Use a vibrator to stimulate your wife's clitoris while making love to her for additional stimulation. Apply a drop of scream cream to her clitoris and use your fingers to manually stimulate your wife while making love to her. Check out our in-depth guide on Increasing Clitoral Stimulation During Sex!
Breast Stimulation: Reach around and caress your wife's breasts with your hands and gently roll her nipples between your thumb and pointer finger while having sex. She can also wear a pair of nipple pinchers, so their gentle pinch and dangling chain stimulate her breasts as they bounce around.