Scroll down for details about getting into this pose and tips that enhance g-spot stimulation with deep, powerful thrusts and add clitoral stimulation.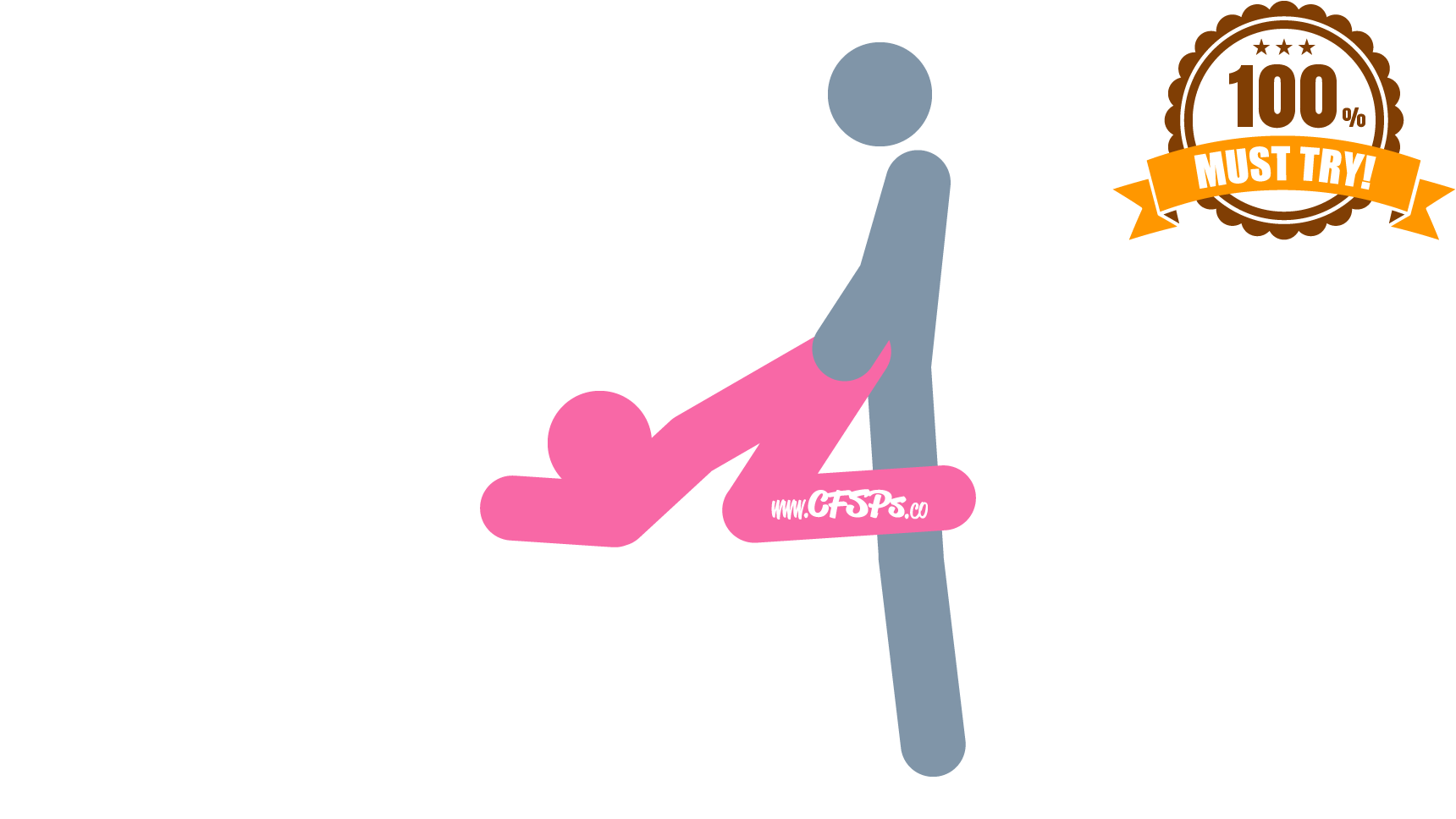 How to Have Sex in the Beep Beep Position
This position works best using a low bed. If your mattress is too high, your husband can stand on a stool, or you guys can enjoy this position on an ottoman or some other low furniture.
The wife gets on her hands and knees with her knees at the edge of the bed and her feet dangling off horizontally. Her feet should be spread apart just enough for her husband to fit between them.
She brings her upper body and supports it with her elbows on the bed.
She pokes her butt out and tilts her pelvis so that it brings her vulva out towards her husband.
Her husband stands behind her and places his hands on her butt to keep her stable.
The husband enters his wife, and they have sex from behind. She can tilt her pelvis towards or away from her to change the angle of penetration and stimulation.
Tips & Techniques That Add More Stimulation
This post contains affiliate links to trusted companies. Full Affiliate Link Disclosure

Place a love strap around your wife's pelvis and use it to pull back as you thrust into her and generate much more powerful thrusts.

Push back as your husband thrusts to provoke deeper penetration and more powerful thrusts. Arch your back a little, point your butt out, and tilt your pelvis so that your vulva is closer to your husband. This will allow deeper penetration and better g-spot stimulation. Recommended Reading: How to Increase G-Spot Stimulation During Sex

Position yourselves so that both of you can look forward in a mirror and watch each other make love. This visual is very stimulating for both men and women!

Use a free hand and use your fingers with a drop of scream cream or your favorite vibrator to stimulate your clitoris while making love to your husband for lots of additional stimulation.
Sex Routines This Position Is a Part Of
If you like this pose, you should try enjoying it during one of these sex routines or sex stories, as we like to call them.
Ragin' Cajun begins with each spouse taking turns straddling the other's face during oral sex and continues with sex positions with great clitoral stimulation, g-spot stimulation, and deep penetration that's performed in and on the edge of the bed.
Divine Recline is enjoyed on a recliner with shared foreplay and a few sex positions that offer deep penetration and g-spot stimulation.