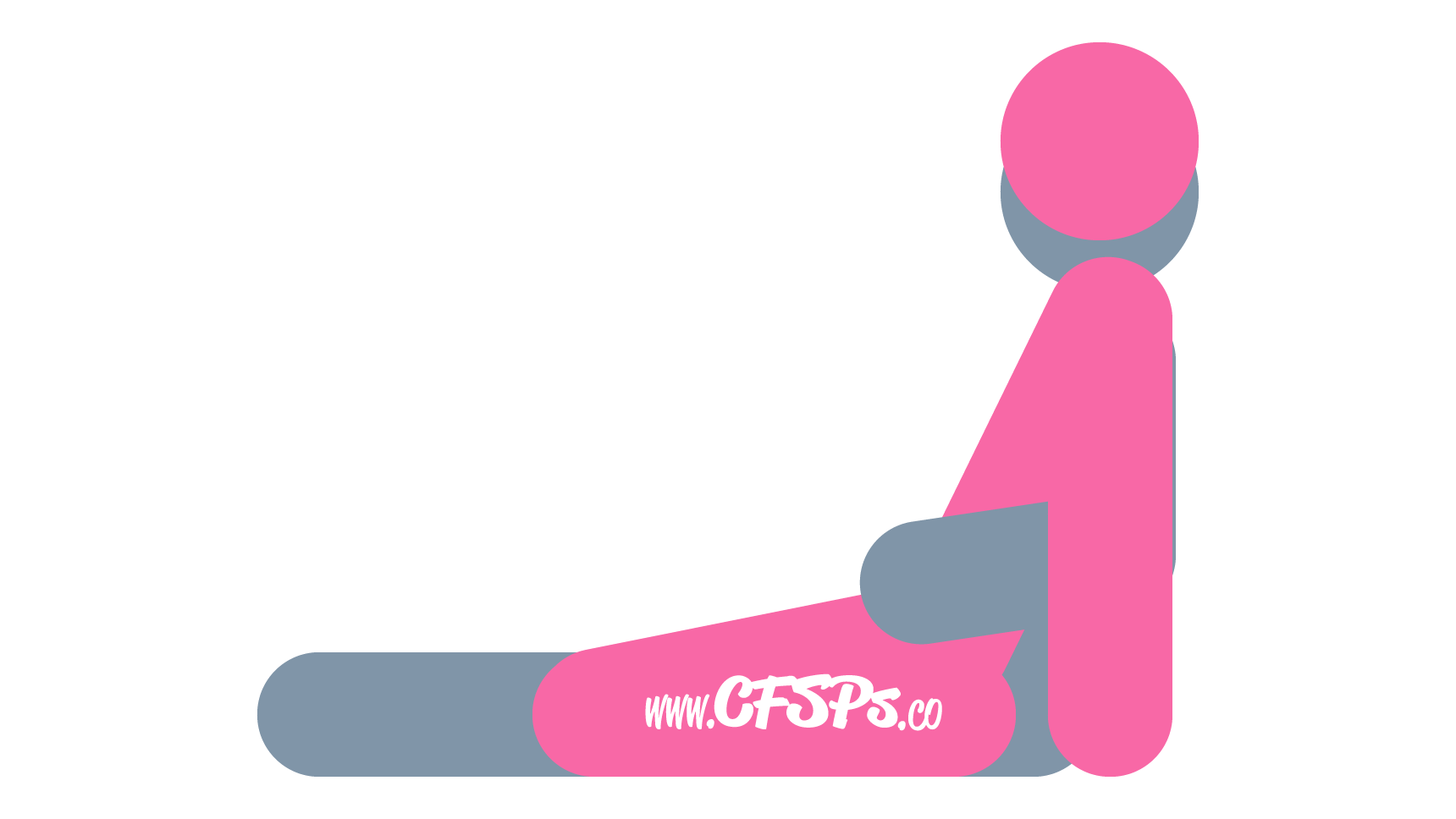 Getting Into the Bouncing Spoon Sex Pose
The husband sits with his back against the headboard and his butt about a foot from the headboard so he's not sitting at a 90-degree angle.
He places his legs straight out and together.
The wife straddles his pelvis with her back facing his face.
She kneels near his knees and then leans back and rests her back on his chest.
Technique
The husband enters his wife, and they both make a rocking motion with their pelvises to make love to each other. The angle of penetration generates good g-spot stimulation, and her clitoris and breasts are easily accessible for her husband while making love.
Become a Better Lover: How to Talk to Your Spouse About Trying Something New in Bed
Sex Tips & Techniques for More Stimulation
Clitoral Stimulation: The husband can manually stimulate his wife's clitoris with his fingers and maybe a drop or two of scream cream for additional stimulation while making love or he can use the breathtaking stimulation from a pressure wave clitoral stimulator to bring her to orgasm during lovemaking. He can also apply a dab of tingling cream to his fingers or use a small vibrator to add even more stimulation! Check out our in-depth guide on Increasing Clitoral Stimulation During Sex!
Breast & Nipple Stimulation: Reach around your wife's body and caress or rub her breasts with your hands. Add massage oil so your hands glide smoothly over her breasts. You can also place a pair of nipple suckers/pinchers on your wife's nipples for additional breast stimulation.