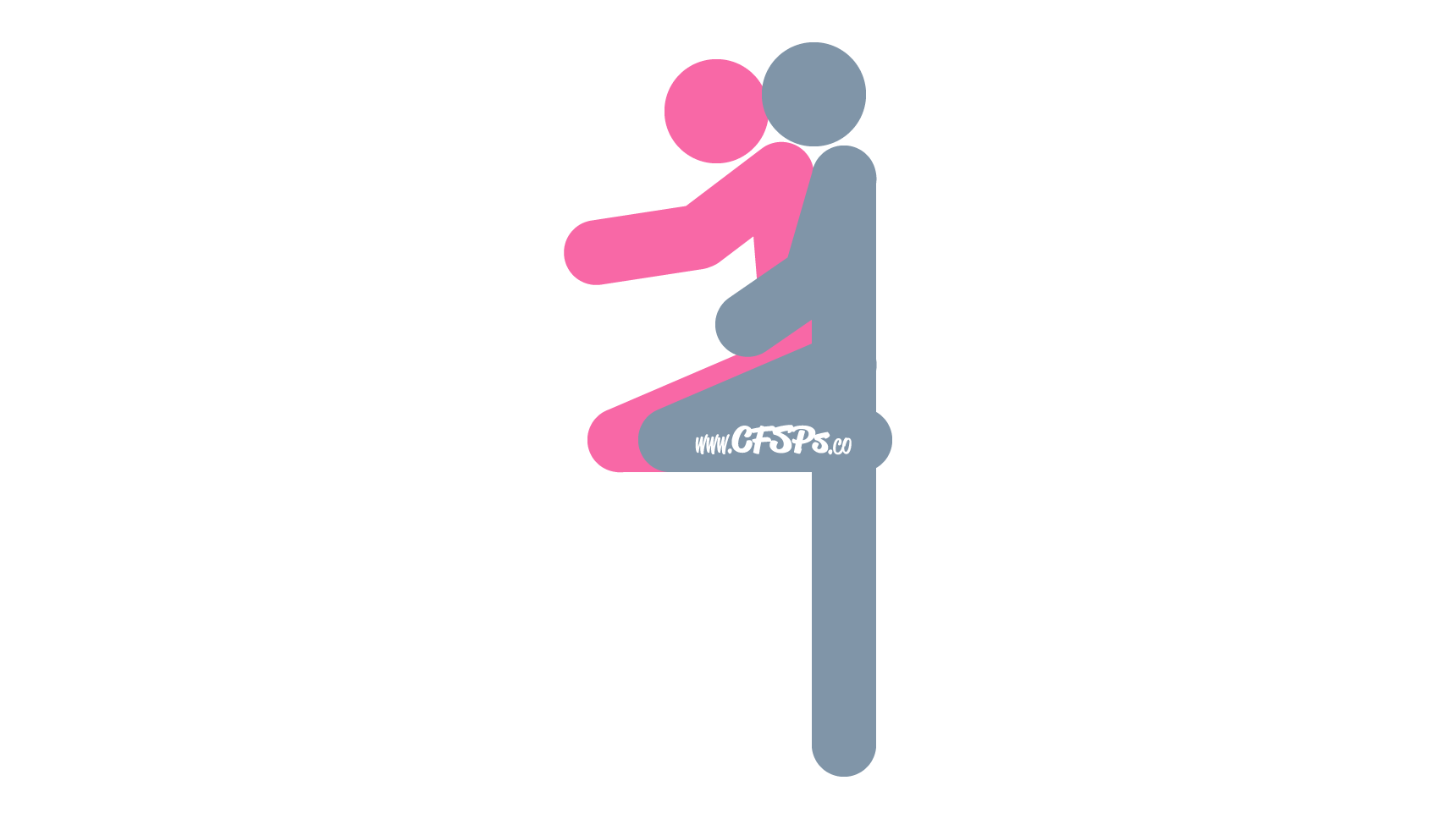 Getting Into the Chimney Sweep Sex Pose
The husband straddles one of the sofa or chair's armrests. He is as far back as he can go with his bottom near the back of the armrest.
He supports himself with one foot on the ground, and the other leg bent resting on the sofa or chair cushion.
His wife straddles the sofa or chair's armrest just like her husband with her back pressed up against his chest.
The husband wraps his arms around his wife's lower abdomen and pulls her close to him so he can easily enter her. He might have to lift her a little and place her high on his lap to enable penetration.
Technique
The husband enters his wife and they both use their pelvises to make love to each other.
Sex Tips & Techniques for More Stimulation
G-Spot Stimulation: Roll your pelvis back towards your husband and arch your back a little to create a better angle for g-spot stimulation during sex. Recommended Reading: How to Increase G-Spot Stimulation During Sex
Nipple & Breast Stimulation: Reach around and caress your wife's breasts with your hands and gently rub her nipples between your thumb and pointer fingers. She can also wear a pair of nipple pinchers, so their gentle pinch and dangling chain can stimulate her breasts. A pair of nipple suckers are also great at giving a gentle suction to her nipples during sex.