Clasp is a standing sex position where the wife rides her husband while having sex.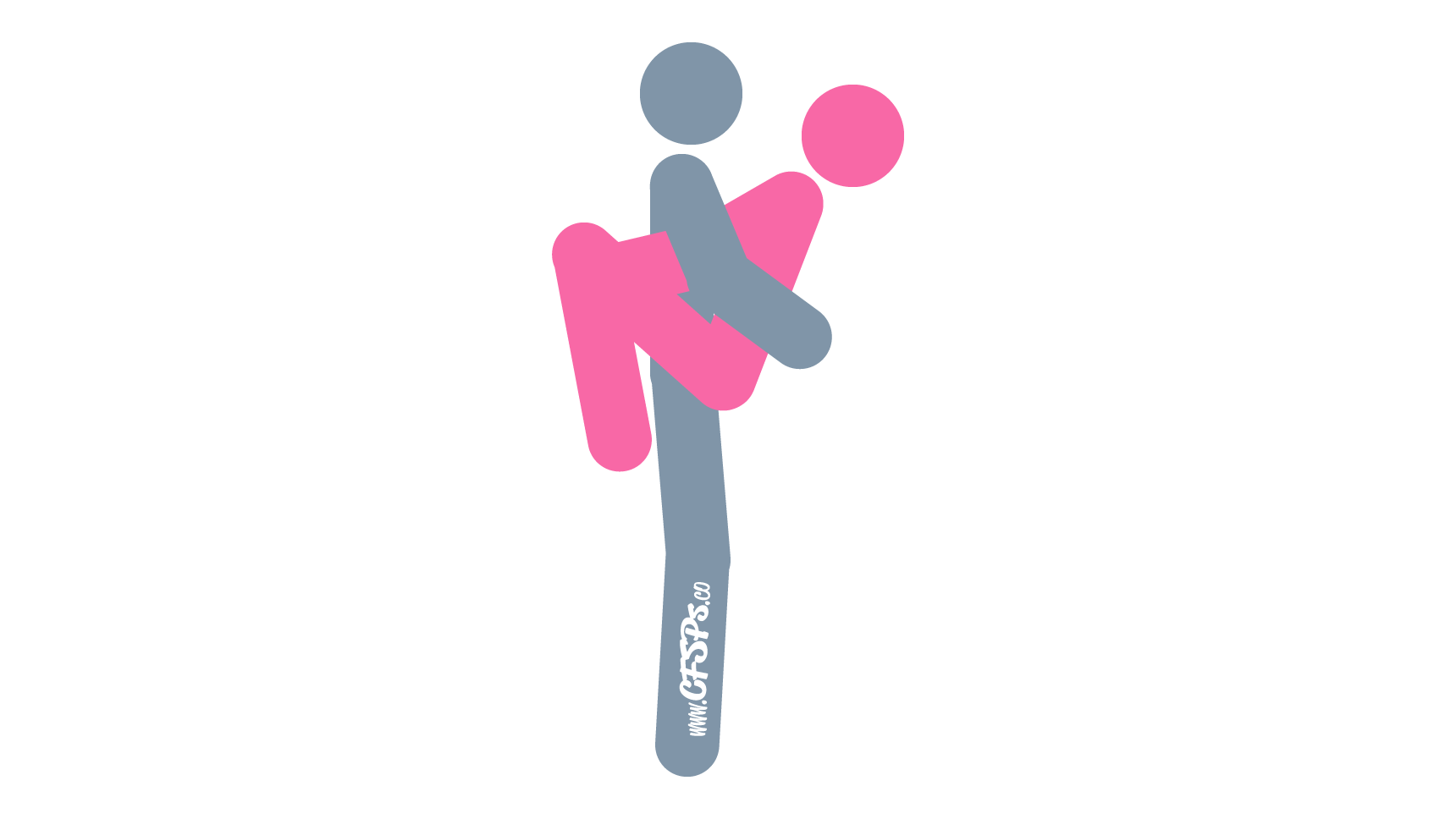 Getting Into the Clasp Sex Pose
The husband stand before his wife.
She grabs on to his shoulders or neck and climbs on to him.
She wraps her legs around his thighs and her arms around his waist.
He wraps his arms around her waist.
Technique
The husband enters his wife and they both make pelvic movements to make love to each other. For deeper penetration, it helps if the wife's back is against a wall for support while enjoying this sex position.