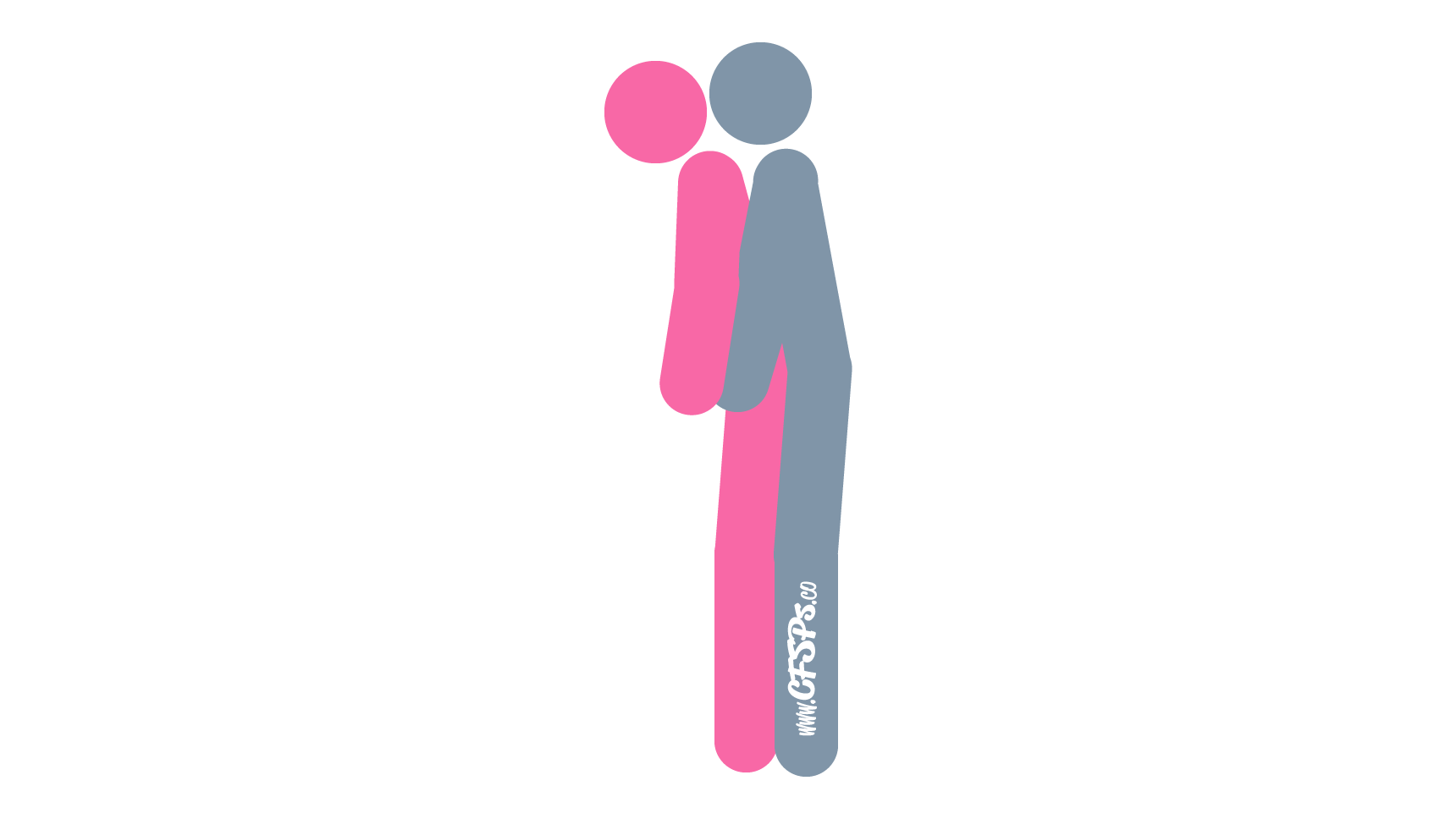 Getting Into the Column Sex Pose
Both spouses stand next to each other.
The husband stands behind his wife.
He wraps his arms around her waist and rests his hands on her vulva.
She leans forward a little so that insertion is easier.
She places her hands over her husband's hands.
Technique
The husband enters his wife and they have sex from behind. He stimulates her clitoris with his hands while making love to her. Since her hands or over his, she can help him stimulate her clitoris too.