What is the Corner Cowgirl sex position?
Scroll down for details about getting into this pose, a tip plus-size couples will love, and techniques that enhance clitoral stimulation.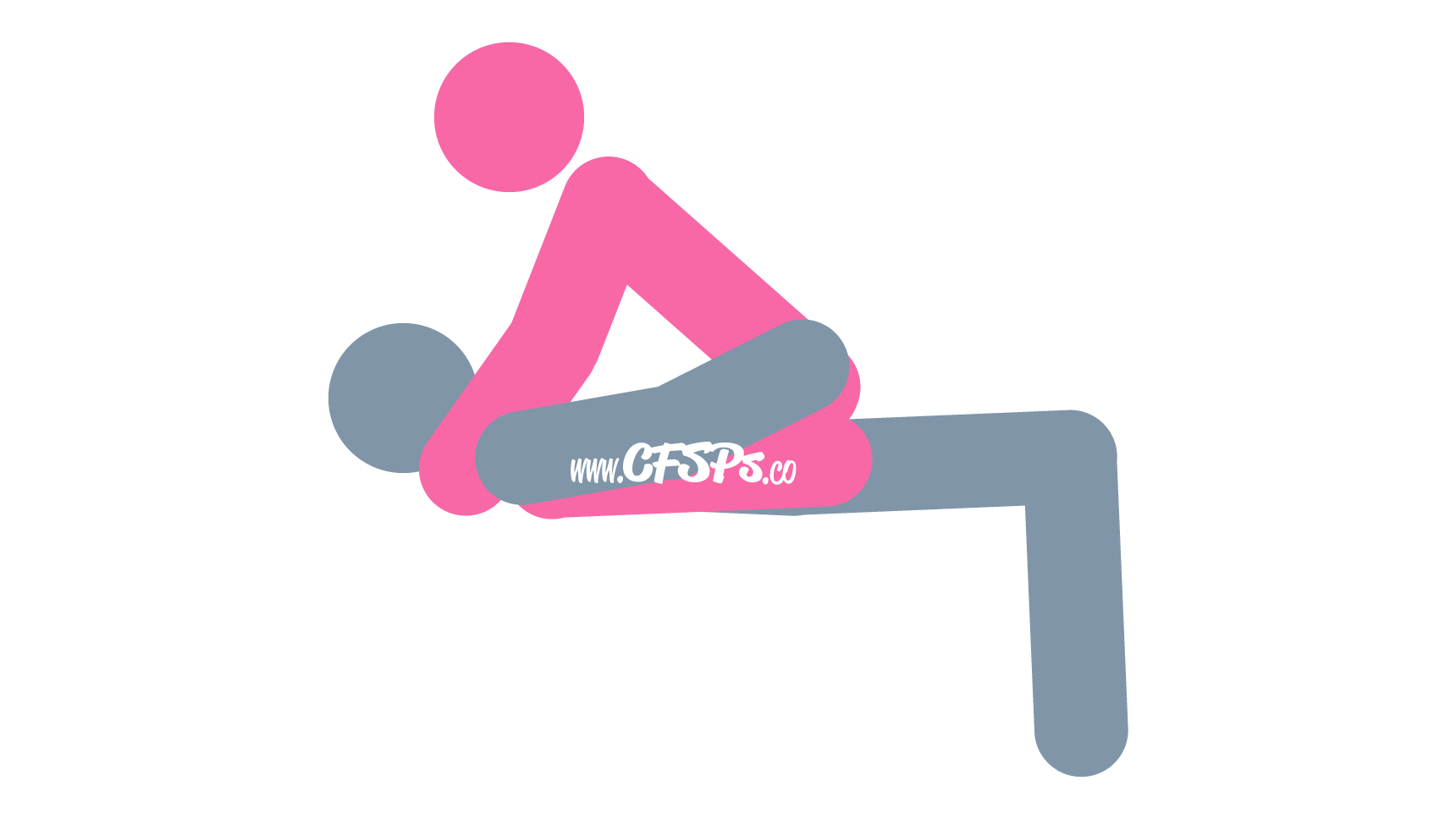 How to Have Sex in the Corner Cowgirl Position
The husband lies on his back with his butt near the corner of the bed. His knees are bent, with his legs dangling off the edges of the bed. The corner of the mattress should be between his legs.
His wife straddles his pelvis while facing him.
She leans forward and supports her upper body with her elbows or arms on each side of him.
The husband enters his wife, and she bounces up and down or slides her pelvis front-to-back to make love to him. The up and down movement provides deep penetration, and the front-to-back movement stimulates her clitoris as his penis slides in and out.
How to Spice up the Corner Cowgirl Sex Position

Instead of making an up-and-down movement to make love to your husband, make a back-to-front movement. This will cause his penis to rub your clitoris as his penis is exiting you. Check out our in-depth guide on Increasing Clitoral Stimulation During Sex!
Rub a little scream cream into your wife's clitoris before sex to add additional stimulation while making love to her. Wear a vibrating ring at the base of your penis to stimulate her clitoris during intercourse. The vibrating ring stimulates her clitoris as she grinds on you.

Lean forward a little so your husband can suck on and kiss your nipples and breasts while having sex. You can also wear a pair of nipple pinchers, so they gently tug on your nipples as they bounce around. Recommended Reading: Benefits of Breast Stimulation During Foreplay & Sex