What is the Cowboy sex position?
Scroll down for details about getting into this pose, a tip plus-size couples will appreciate, and techniques that enhance clitoral stimulation and create a tighter fit.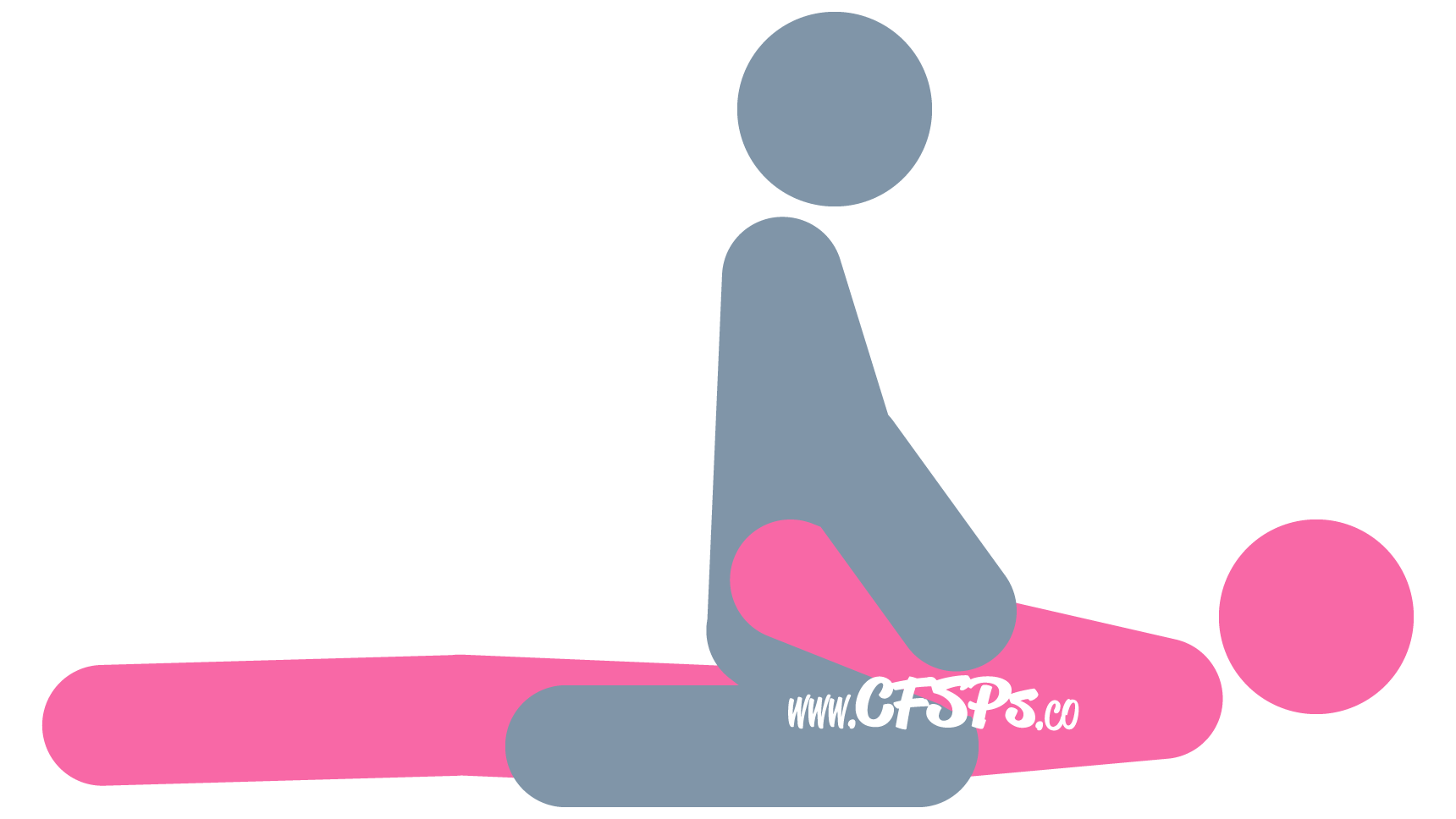 How to Have Sex in the Cowboy Position
The wife lies on her back with her legs together and a pillow under her head.
Straddle your wife's pelvis while on your knees.
Sit up straight and place your wife's hands on the sides of your butt.
Enter your wife and make a front-to-back motion with your hips to make love to her, and allow her to guide your thrusts with her hands.
How to Spice up the Cowboy Sex Position

Use your fingers and maybe a drop or two of scream cream to stimulate your clitoris while making love to your husband. If you require lots of clitoral stimulation, use a small vibrator or pressure wave clitoral stimulator to stimulate your clitoris during lovemaking. The wife can also tilt her pelvis back a little, so her butt is closer to her back. This brings her clitoris forward, so it gets stimulated by her husband's penis during sex. Check out our in-depth guide on Increasing Clitoral Stimulation During Sex!

Your wife's breasts are front-and-center in this sex pose. Caress and rub her breasts during sex or place a pair of nipple suckers or vibrators on them to spice things up. Recommended Reading: Benefits of Breast Stimulation During Foreplay & Sex

After the husband has entered his wife, she can squeeze her thighs together, or he can press her legs together using his feet to create a tighter fit during intercourse. This will generate more stimulation for both spouses.