What is the Cowgirl sex position?
Scroll down for details about getting into this pose, a tip plus-size couples will enjoy, and techniques that enhance clitoral stimulation and add nipple stimulation.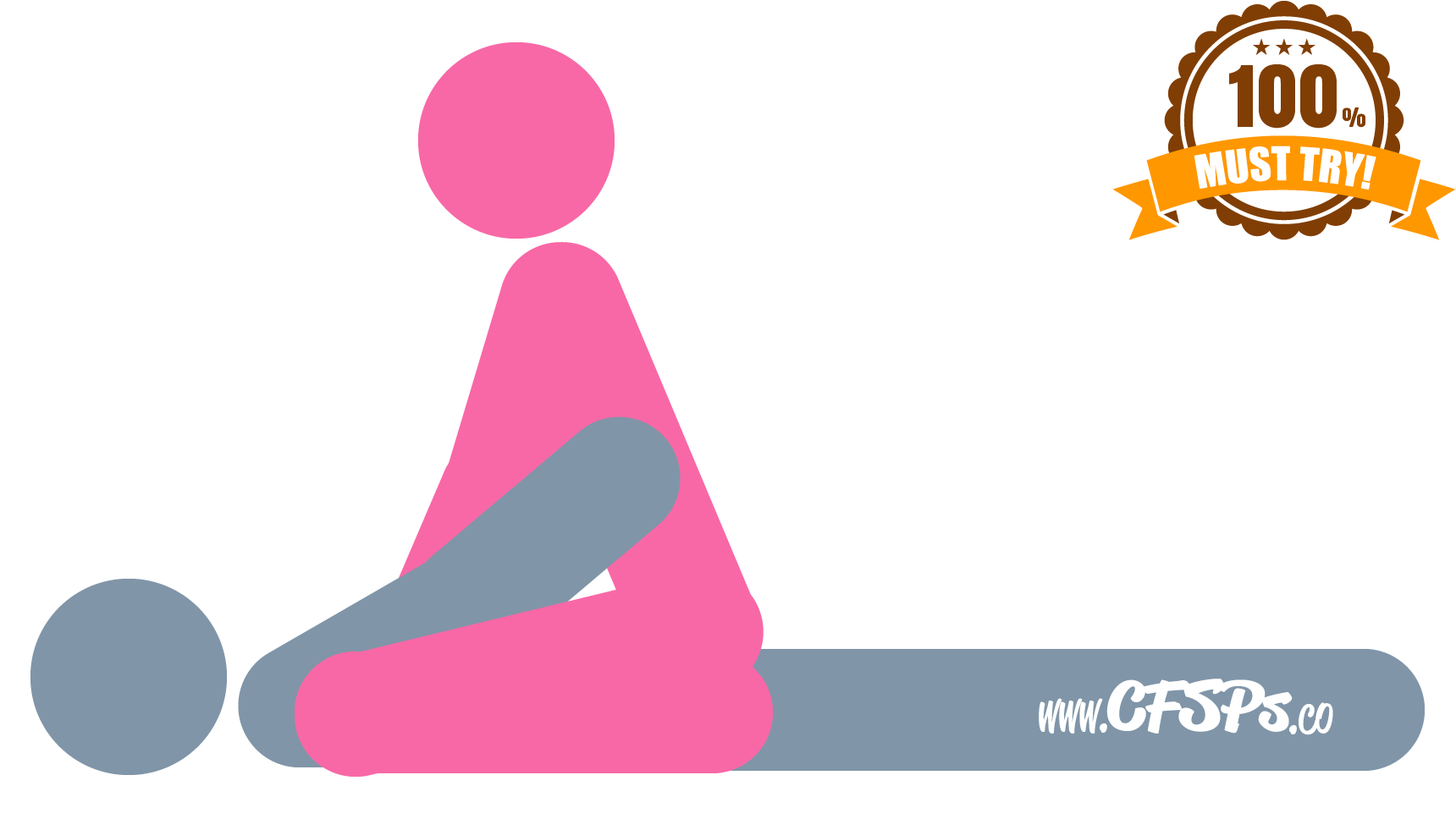 How to Have Sex in the Cowgirl Position
The husband lies on his back on a flat soft surface.
His wife straddles his pelvic area.
She allows her husband to enter her and then uses her legs to bounce up and down for deep penetration or slide front to back for clitoral stimulation while making love to her husband.
Cumonhispickle Technique: One of the best-feeling ways a woman can orgasm is while her husband is inside her and completely still. This sex position combined with the cumonhispickle technique works well together.
How to Spice up the Cowgirl Sex Position

Have your husband wear a vibrating ring around the base of his penis, so the ring's vibrator stimulates your clitoris during lovemaking. Apply a drop of scream cream to your clitoris, and either you or your husband can use a free hand to manually stimulate it during intercourse. Check out our in-depth guide on Increasing Clitoral Stimulation During Sex!

Lean forward and support your upper body on your elbows, so your breasts are in your husband's face during sex. He can kiss and suck on them for more stimulation. You can also wear a pair of nipple clamps for additional breast stimulation while they gently tug on them when they bounce. Your husband can also caress your breasts with his hands and gently roll your nipples between his fingers. Recommended Reading: Benefits of Breast Stimulation During Foreplay & Sex