What is the Dancer sex position?
Dancer is an intimate, standing sex position enjoyed in a dancing posture.
Scroll down for details about getting into this pose and tips that enhance clitoral stimulation.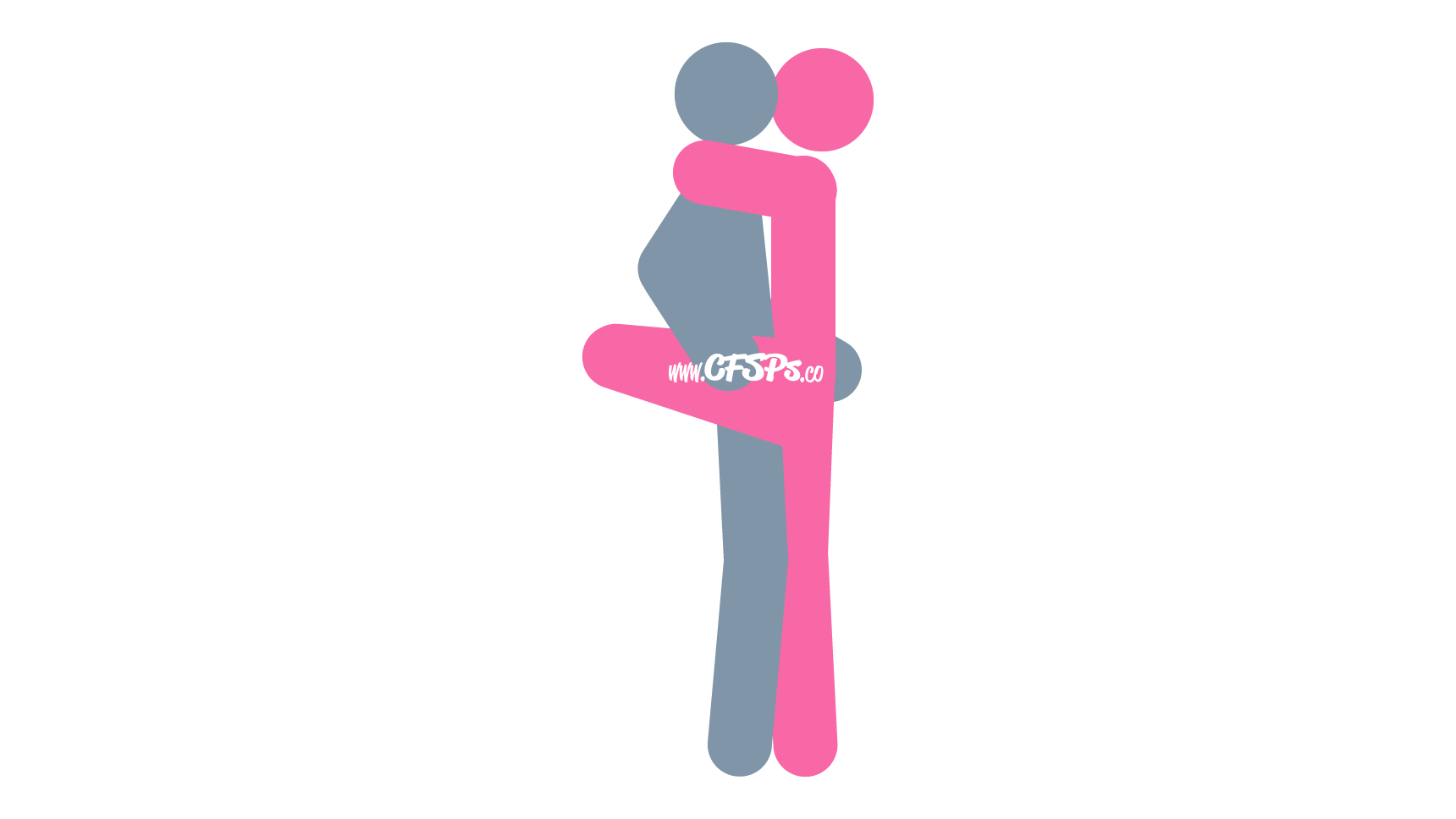 How to Have Sex in the Dancer Position
The husband and wife stand facing each other.
She lifts one of her legs so that her thigh is perpendicular to her husband's body.
She bends the perpendicular leg's knee so that her heel touches her leg.
He helps support her raised leg with one hand and holds her butt with the other.
She wraps her arms around his neck.
The husband enters his wife and thrusts to make love to her. He uses his hands that are supporting her butt and leg to add support during lovemaking.
How to Spice up the Dancer Sex Position

Apply a dab of scream cream to your clitoris before making love to your husband for additional stimulation during intercourse. Wear a vibrating ring on the base of your penis while making love to your wife so the ring's vibrator can stimulate her clitoris during sex. Grab her butt and pull her pelvis tight against your so that she can grind against the vibrator's simulator.