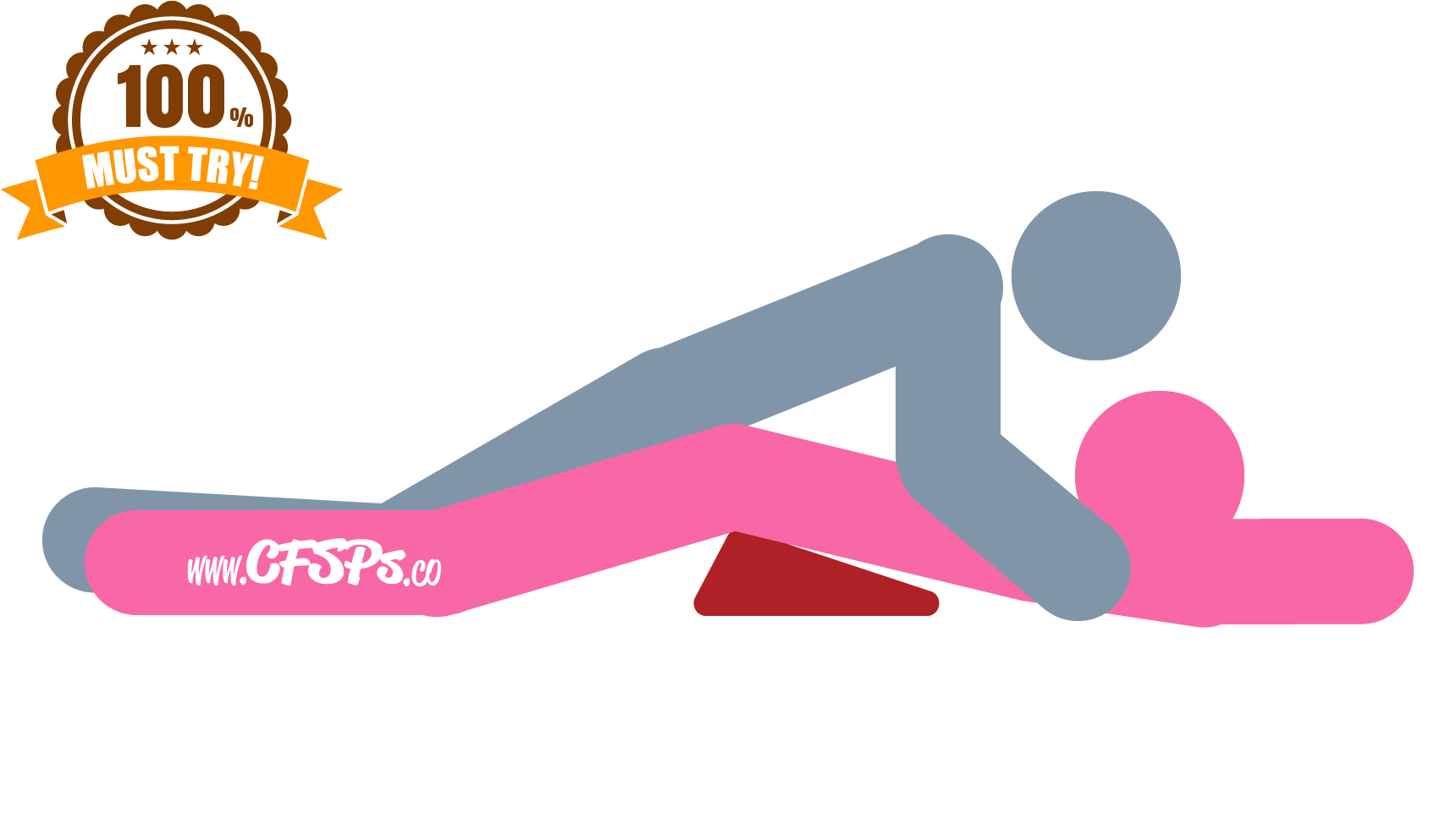 Trusted Sponsor
CFSPs' Deck of Sex Position Cards: A great tool for discovering new positions & adding variety to lovemaking!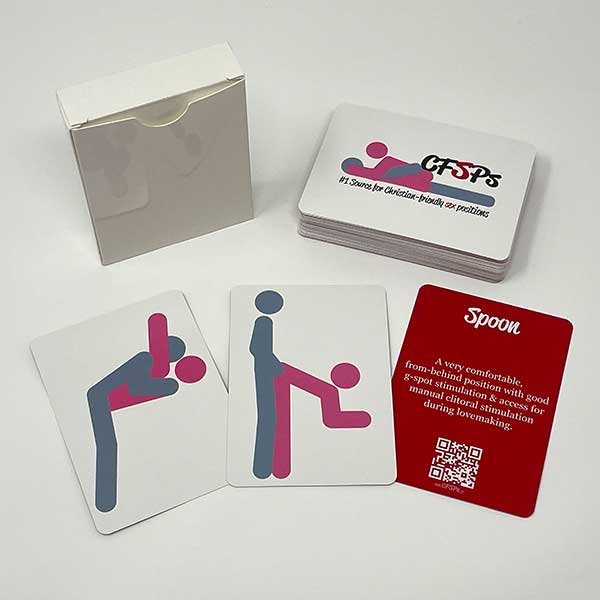 Getting Into the Down Low Sex Pose
This post contains affiliate links to trusted companies. Full Affiliate Link Disclosure
The wife lies on her belly with a Liberator Wedge Sex Pillow under her pelvis with the high side facing her feet. If you do not have a sex pillow, fold a pillow in half and use it for support. A pillow won't support you as a wedge will during intercourse, but it'll have to make do.
The husband kneels between his wife's legs and then leans forward over her body supporting his upper body with his arms.
Technique
The husband enters his wife and they have sex from behind with firm, powerful thrusts.
Sex Tips & Techniques for More Stimulation
G-Spot Stimulation: The husband can generate more g-spot stimulation by moving his body up his wife's body (towards the headboard) so that his pelvis is almost on top of her butt so he can drive into the wedge sex pillow with strong thrusts that stimulate her g-spot during sex. She can help by rotating her pelvis out towards her husband and arch her back a little. Recommended Reading: How to Increase G-Spot Stimulation During Sex
Note: This pose is also referred to as the 21 Sex Position or the Prone Bone Sex Position or the Speed Bump Sex Position, or the Jockey Sex Position or the Inverted Missionary Sex Position.