Drive-thru is a standing cunnilingus oral sex position where the husband sits between his wife's legs to stimulate her.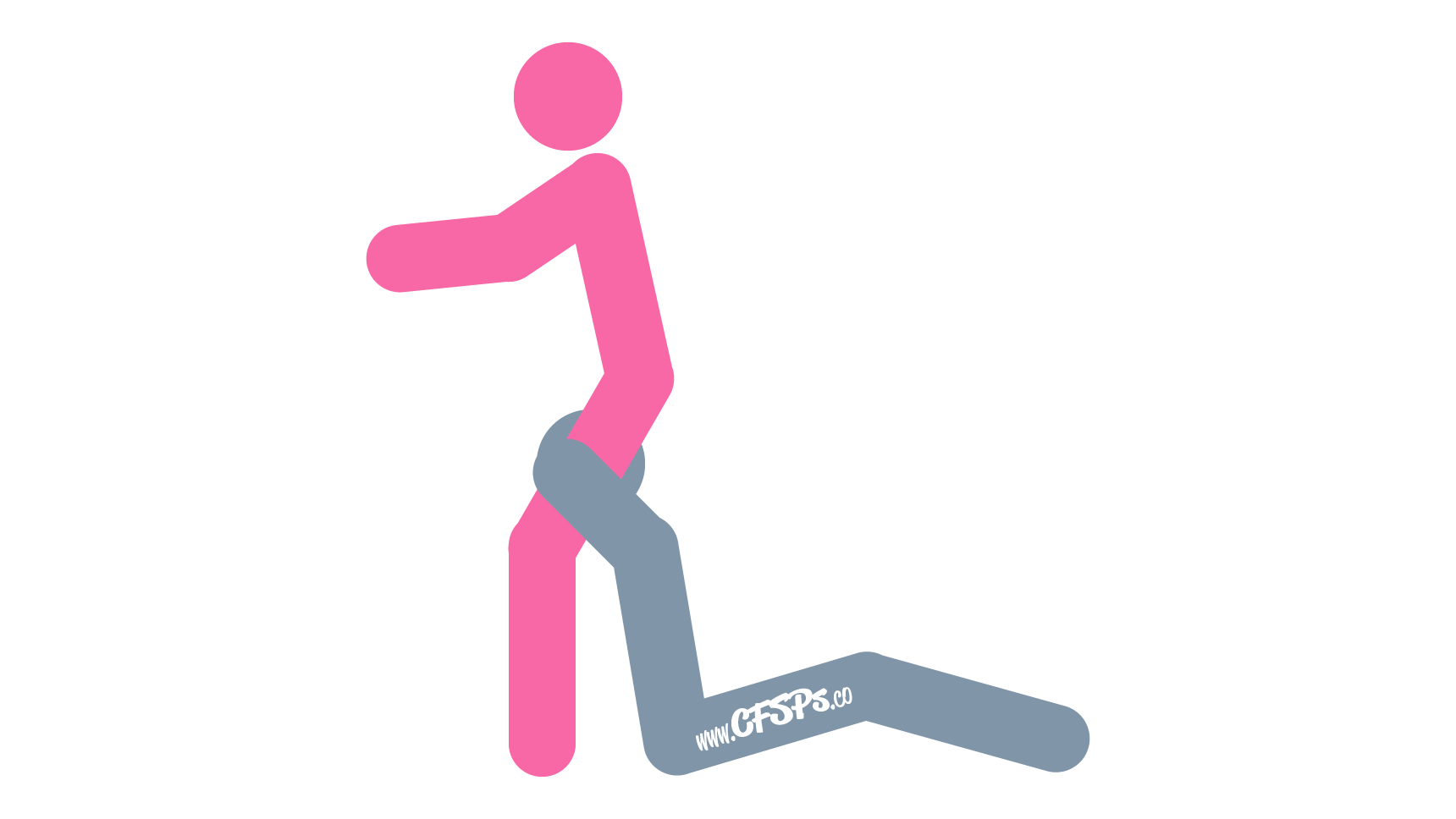 Getting Into the Drive-thru Cunnilingus Pose
The wife stands with her legs open.
Her husband sits behind her facing away from her.
He grabs on to her thighs behind him and moves his head under and in front of her so that he can give her oral sex.
She can steady herself with her arms on a wall if she needs.
Technique
The husband stimulates his wife with his mouth.
Sex Tips & Techniques for More Stimulation
Save 10% on all sex toys at MarriedDance.com | Christian sex toy store | Nudity-free, secure shopping & fast, discreet shipping. Use coupon: CFSPS to save on vibrators, sex pillows, and many more marital aids that enhance lovemaking.
Clitoral Stimulation: Rub a drop or two of edible tingling gel on your wife's clitoris to give her extra stimulation while you give her cunnilingus.
Nipple & Breast Stimulation: Wear a pair of nipple suckers while enjoying cunnilingus from your husband for added breast stimulation.