Drive-thru is a standing cunnilingus oral sex position where the husband sits between his wife's legs to stimulate her.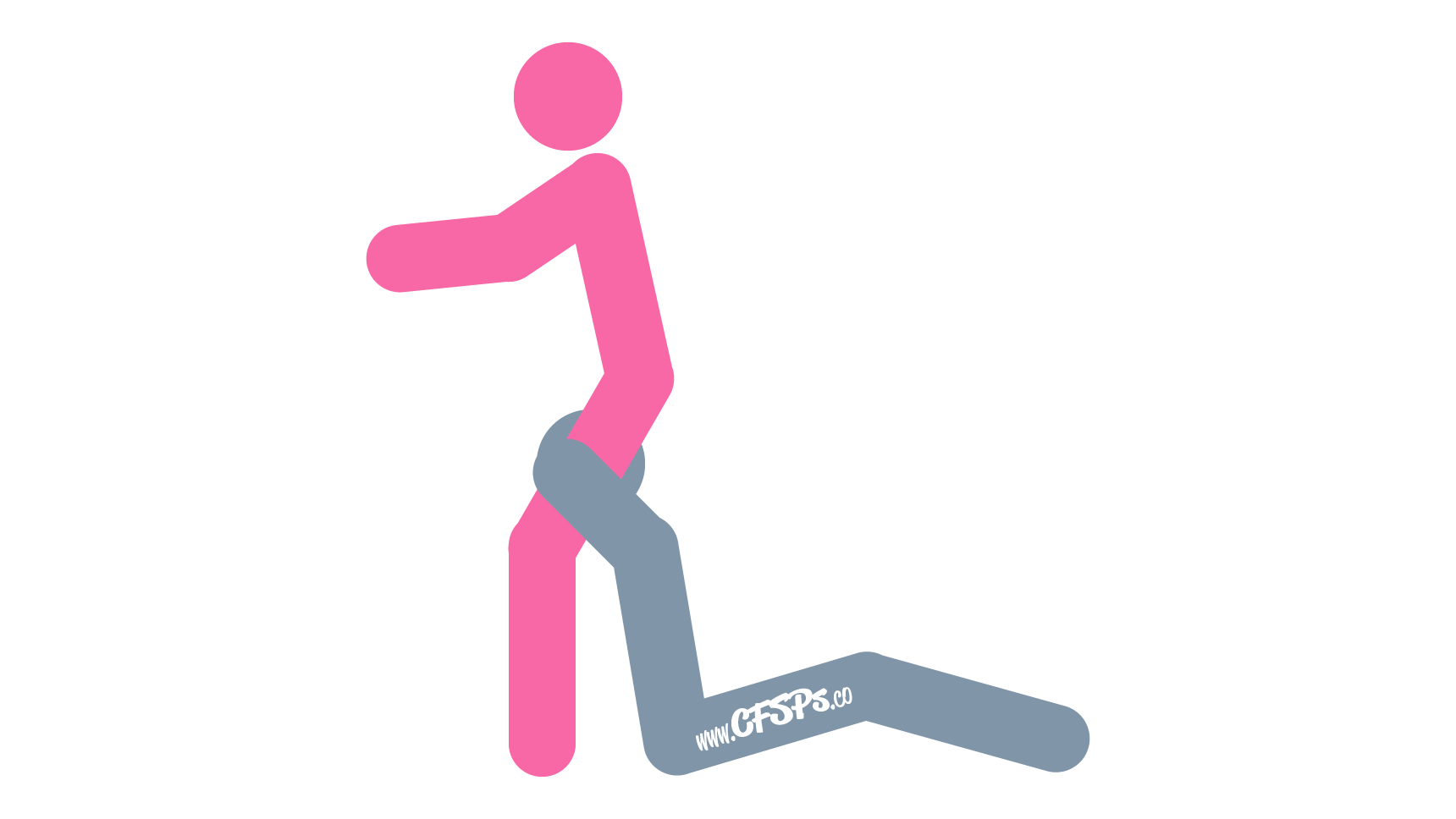 Getting Into the Drive-thru Cunnilingus Pose
The wife stands with her legs open.
Her husband sits behind her facing away from her.
He grabs on to her thighs behind him and moves his head under and in front of her so that he can give her oral sex.
She can steady herself with her arms on a wall if she needs.
Technique
The husband stimulates his wife with his mouth.
Cunnilingus Tips: Check out the great cunnilingus tips at Marriage Bed Tips: A Christian-friendly sex tips and techniques website.