What is the Easy Rider sex position?
Scroll down for details about getting into this pose, a tip plus-size couples will love, and techniques that enhance clitoral stimulation.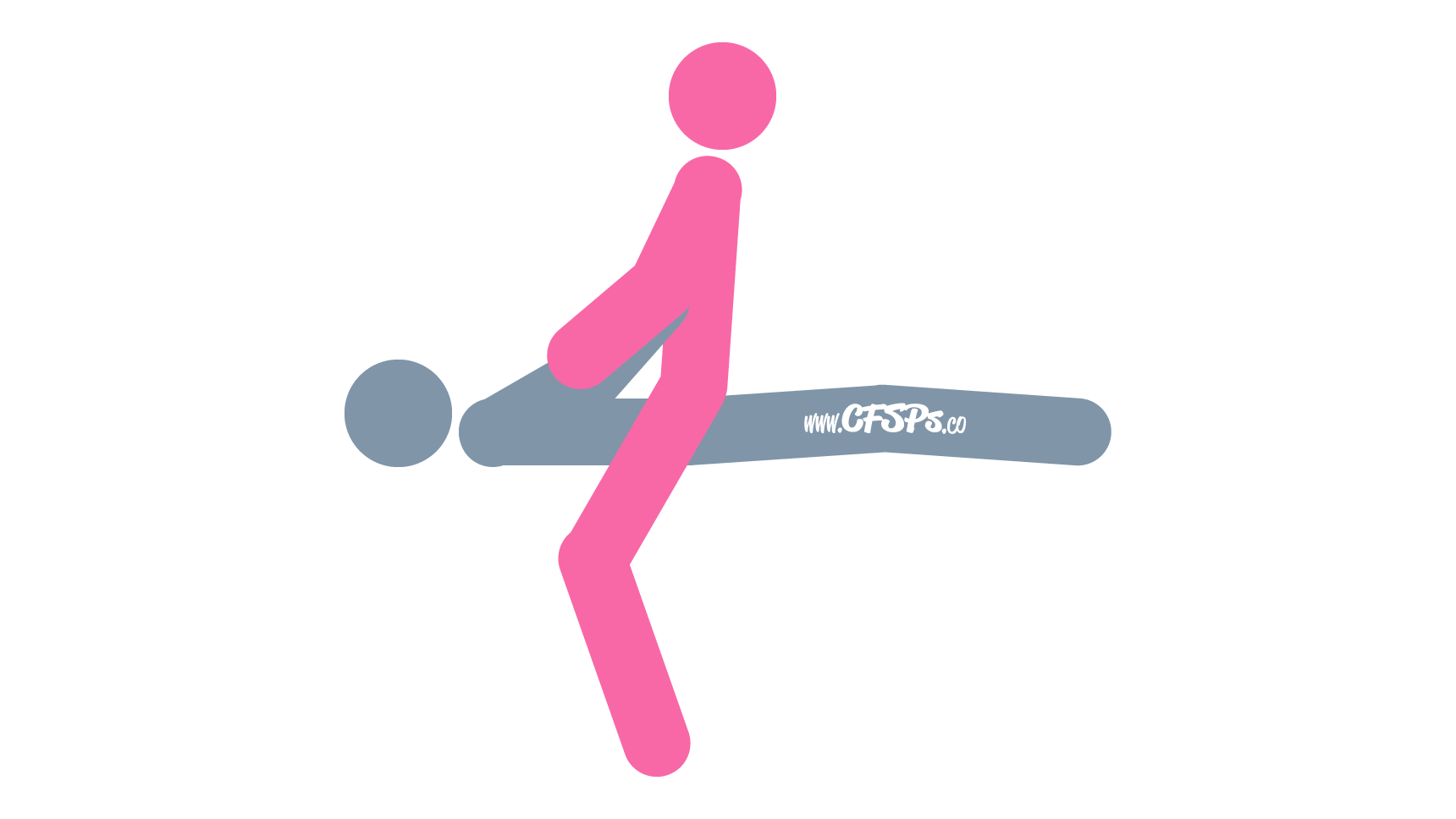 How to Have Sex in the Easy Rider Position
The husband lies on his back on something long and narrow like a bench or chest.

His wife straddles his pelvis facing him.
The husband enters his wife, and she bounces up and down to make love to him.
Sex Tips for Full-Figured Couples
The Easy Rider Sex Position is great, but some pleasantly plump couples might find it difficult unless they use this position adjustment.
Better Access: Place a folded, firm pillow or two under his butt. You'll probably need his pelvis to be higher than you think because both of your weight will flatten them substantially. The additional height will lift his pelvis and allow gravity to pull his belly back a little so he can penetrate you deeper.
Recommended Reading: The Best Sex Positions & Techniques for Plus-Size Couples
Check out all of the best sex positions for plus-size people.
How to Spice up the Easy Rider Sex Position

Wear a vibrating ring on the base of your penis so the ring's vibrator can stimulate your wife's clitoris while making love to you. Apply a dab of scream cream to her clitoris so she can enjoy additional stimulation while making love to you. Check out our in-depth guide on Increasing Clitoral Stimulation During Sex!

Reach up and caress your wife's breasts with your hands while you stimulate her nipples with your fingers. Place a pair of nipple clamps on her nipples, so they gently pinch her nipples and stimulate them as her breasts bounce. She can also wear a pair of nipple suckers that provide a gentle suction that makes her nipples more sensitive to your touch. Recommended Reading: Benefits of Breast Stimulation During Foreplay & Sex