What is the Eleven O'Clock cunnilingus position?
Eleven O'Clock is a comfortable, head-to-toe cunnilingus position where the man stimulates his wife's vulva and clitoris from the side or while facing her feet. This position enables side-to-side instead of up-and-down tongue movements which is easier for some husbands and helps them give more pleasure to their wife.
Scroll down for details about getting into this pose and tips that enhance clitoral and g-spot stimulation.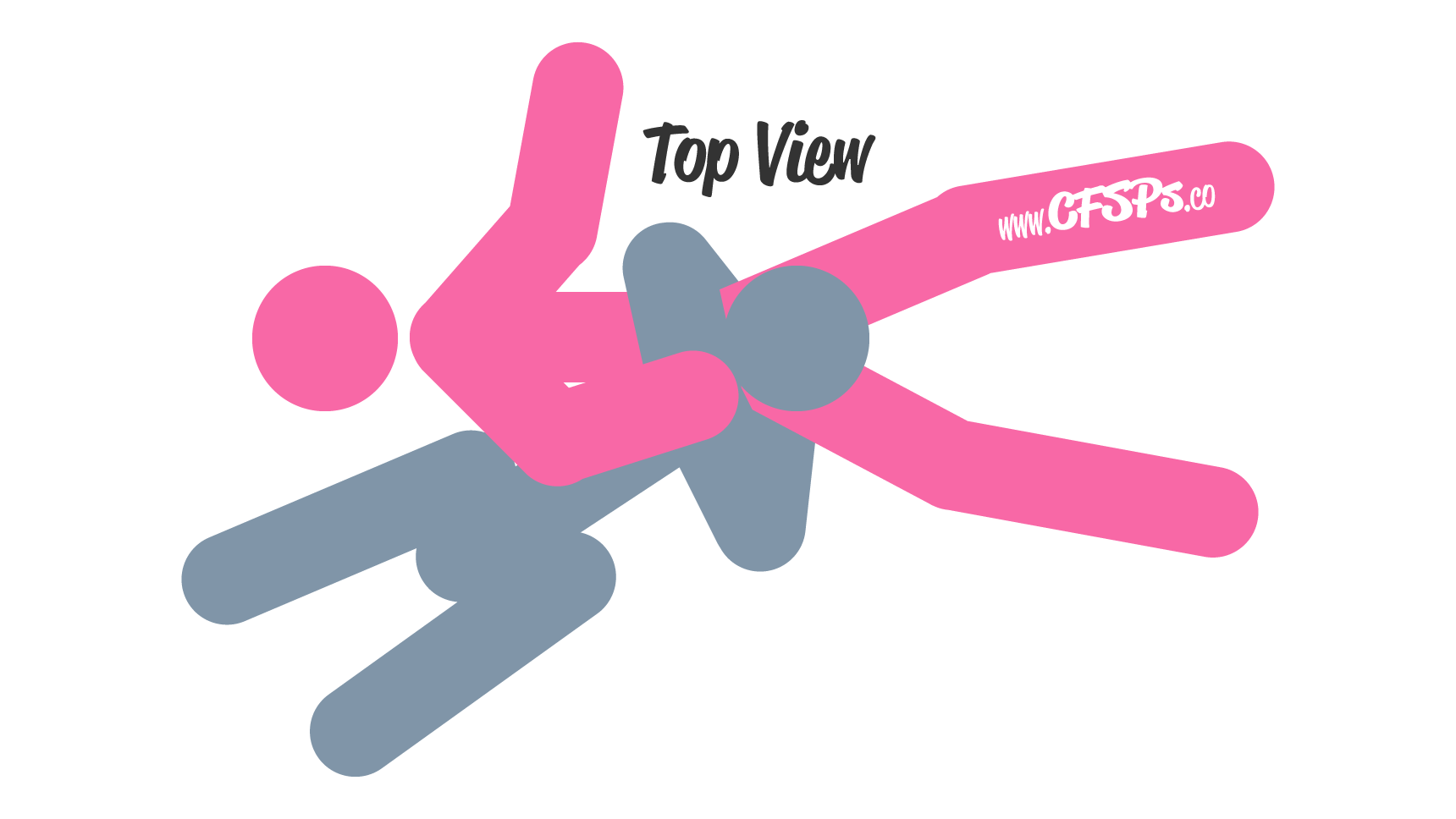 Credit: This position was submitted by MaritalSex.org.
How to Give Cunnilingus in the Eleven O'Clock Position
The wife lies in bed with her head near the headboard.
The husband gets in bed, kneels near her shoulder, and then leans forward so that his head is near her vulva. If you're standing at the foot of the bed the woman's head would be at 12:00 and the man's feet would be at 11:00 if he's right-handed or 1:00 if he's left-handed.
The husband can place his hands on his wife's hips or use them to aid in pleasing her.
The husband stimulates his wife's vulva and clitoris with his tongue from the side with side-to-side tongue motions.
Why You'll Love the Eleven O'Clock Cunnilingus Position
For Her: This pose adds variety and newness from other cunnilingus positions. Your husband's licks come from different angles than usual, which feels incredible. The Eleven O'Clock position also makes it easy for your husband to stimulate your g-spot with his fingers, dildo, or g-spot vibrator while giving you cunnilingus much easier than in other positions.
For Him: Holding on to your wife's butt and giving her cunnilingus is amazing for butt lovers! The orientation of this pose also makes it easier to breathe while providing cunnilingus for some men.
How to Spice up the Eleven O'Clock Cunnilingus Position
This position was updated on 2.24.23.