What is the Fire Starter manual stimulation position?
Scroll down for details about getting into this pose and tips that enhance clitoral and g-spot stimulation.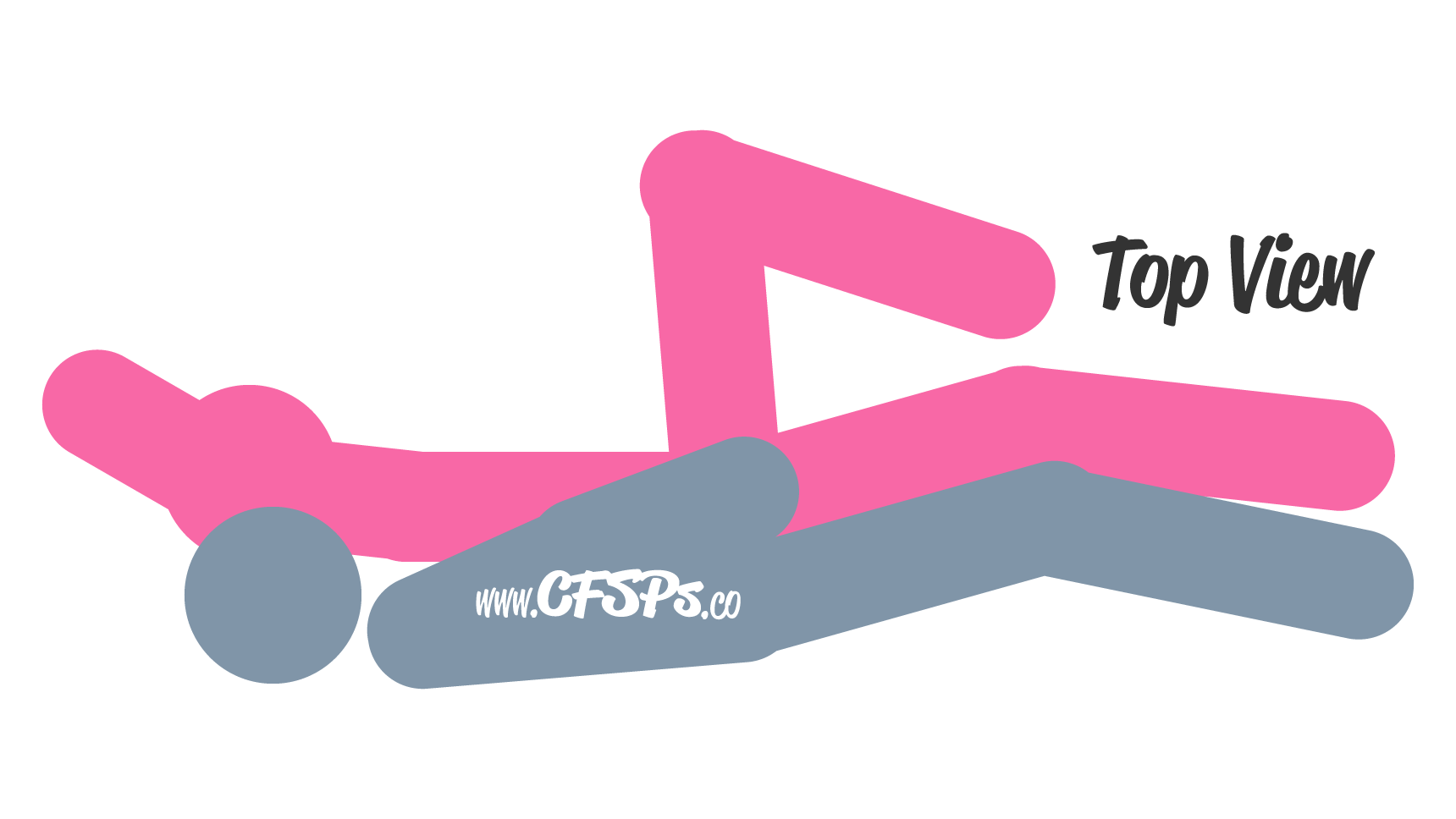 How to Have Manual Sex in the Fire Starter Position
The wife lies on her side with her top leg bent at 90 degrees with her knee halfway up to her chest and her bottom leg less bent than her top leg and brought up about a fourth of the way to her chest.
Her bottom arm is raised above her head, and she has a pillow between her arm and head.
The husband lies on his side behind her and spoons her.
He places his lower elbow on the bed and rests his head in that hand.
The husband uses his hand to stimulate his wife's clitoris and g-spot while he grinds on her butt.
Sex Tip: This manual stimulation transitions perfectly into a spooning sex position when you guys are ready to make love.
How to Spice up the Fire Starter Manual Stimulation Position

Use a vibrator to stimulate her clitoris and g-spot instead of your hands.