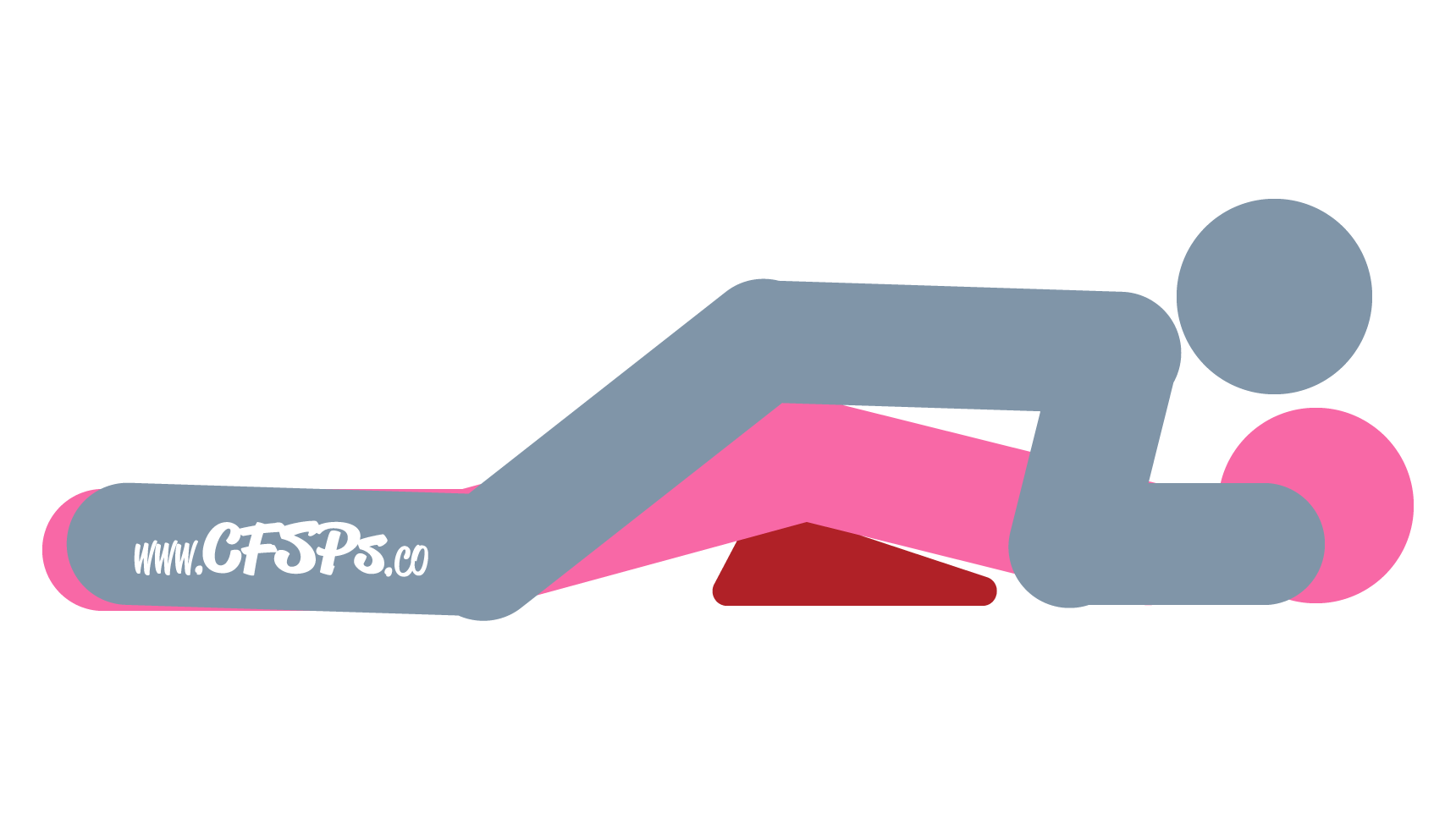 How to Get Into the Flatiron Sex Position
The wife lies on her stomach with her legs together and a Liberator Wedge or firm pillow under her pelvis. A Liberator Wedge works best for this position because it's firm foam keeps your wife's butt up and at the perfect angle for maximum g-spot stimulation and deep penetration. A regular pillow will probably not support her as well and will compress quickly.
Her husband straddles her thighs with each knee resting next to each thigh.
How to Perform the Flatiron Sex Position
The husband either lies on top of his wife or leans forward and supports his upper body with his arms. He enters his wife and they have sex from behind.
Become a Better Lover: Sex Tips & Techniques for Plus-Size Lovers
Tips & Techniques That Add More Stimulation
G-Spot Stimulation: Move higher up your wife's body so that your pelvis is almost on top of her butt and then drive into the bed with powerful thrusts to generate amazing g-spot stimulation. Recommended Reading: How to Increase G-Spot Stimulation During Sex
Create a Tight Fit: Squeeze your thighs together while making love to your husband or he can squeeze your thighs together with his legs to create a tight fit with more friction and stimulation. This really helps to stimulate your g-spot too!
Note: This pose is also known as the Prone Bone Sex Position or the Speed Bump Sex Position or the Jockey Sex Position or the Inverted Missionary Sex Position.