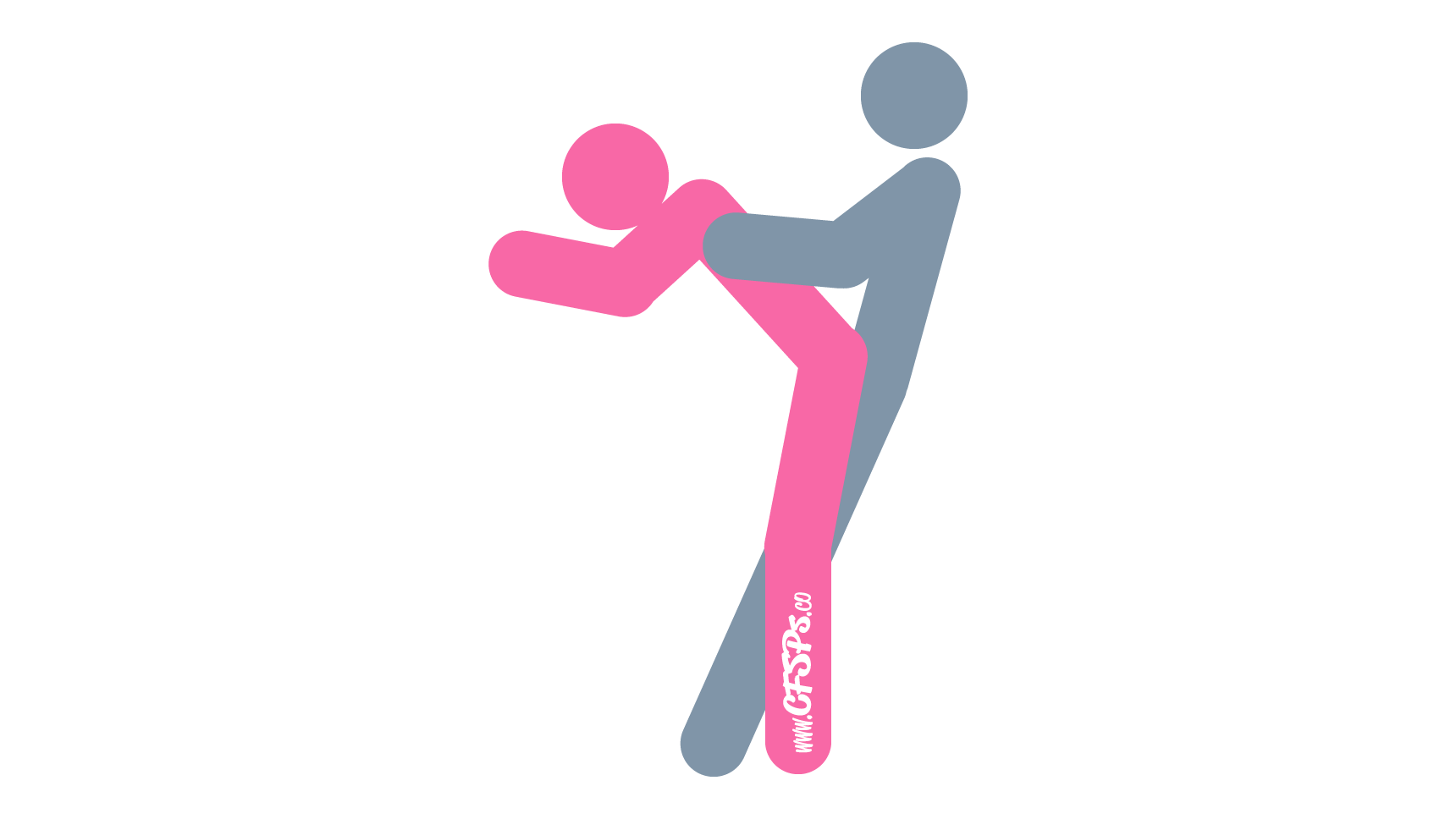 Getting Into the Frame Job Sex Pose
The husband stands in an open door frame.
He leans his back against one side of the door frame and presses his feet at the bottom of the opposite side of the door frame.
His wife straddles his pelvis with her back facing his face and leans forward on to the door frame.
The husband wraps his arms around her waist to support her and help with the love-making.
Technique
The husband enters his wife, and she rides him to make love.
Sex Tips for Full-Figured Couples
If your wife's butt is pleasantly plump the Frame Job Sex Position can be difficult unless you use this simple position modification for overweight couples.
Better Access: Tilt your pelvis back and arch your back a little while making love to your husband. This will position your vagina for deeper penetration and better g-spot stimulation.
Sex Tips & Techniques for More Stimulation
Save 10% on all sex toys at MarriedDance.com | Christian sex toy store | Nudity-free, secure shopping & fast, discreet shipping. Use coupon: CFSPS to save on vibrators, sex pillows, and many more marital aids that enhance lovemaking.
Deep Penetration: Push back as your husband thrusts to provoke deeper penetration and more powerful thrusts.
G-Spot Stimulation: Arche your back a little, point your butt out, and tilt your pelvis so that your vulva is closer to your husband. This will allow deeper penetration and better g-spot stimulation. Recommended Reading: How to Increase G-Spot Stimulation During Sex
Clitoral Stimulation: Use a free hand and use your fingers with a little scream cream or a vibrator to stimulate your clitoris while making love to your husband. Check out our in-depth guide on Increasing Clitoral Stimulation During Sex!
Nipple & Breast Stimulation: Wear a pair of nipple suckers during lovemaking with your husband for extra breast stimulation.