What is the Froggy Style sex position?
Scroll down for details about getting into this pose and tips that enhance g-spot stimulation.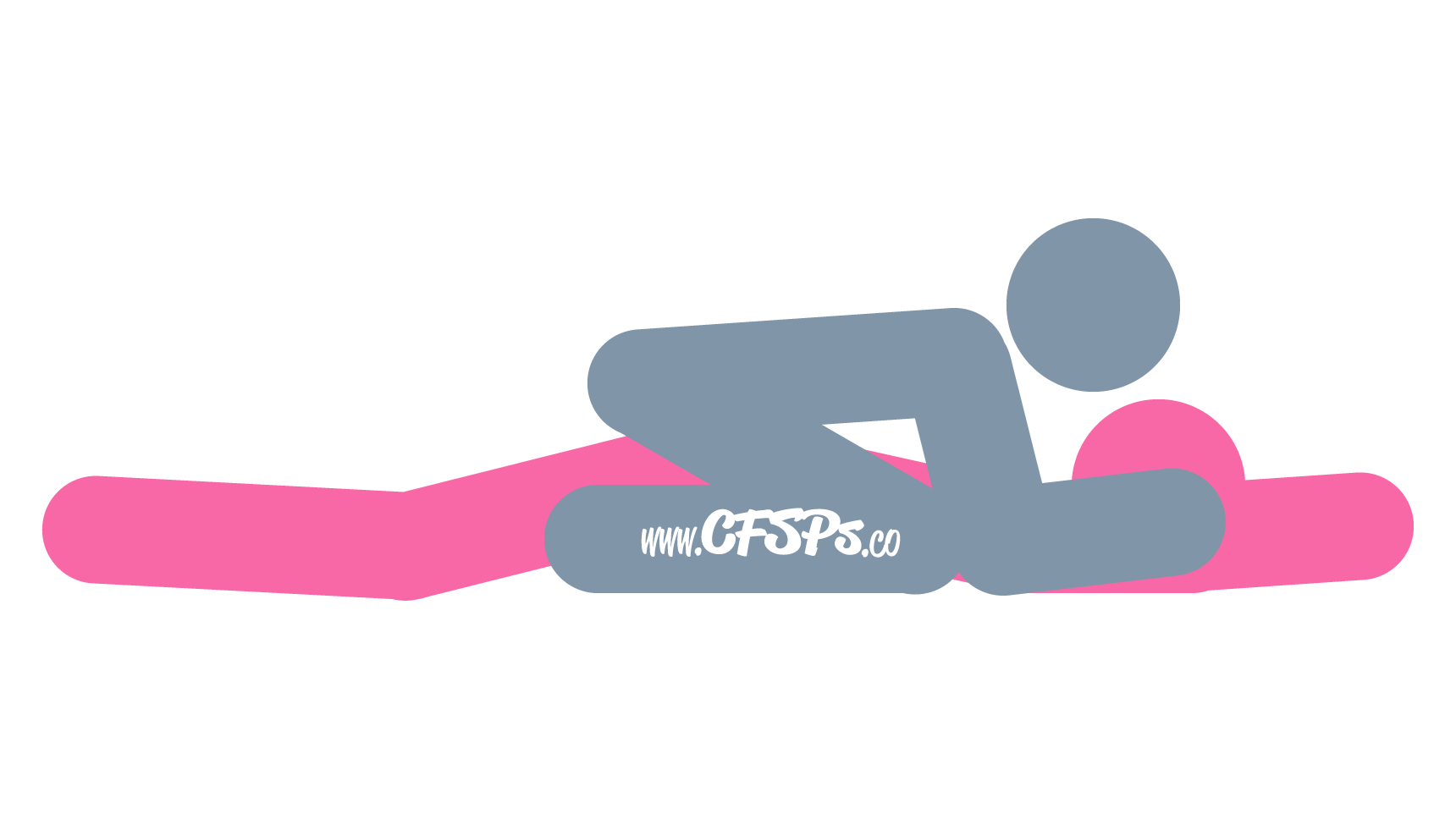 How to Have Sex in the Froggy Style Position
This post contains affiliate links to trusted companies. Full Affiliate Link Disclosure
The wife gets on her hands and knees or hands and elbows.
Her husband kneels behind her with his knees on the outside of her legs and then enters her.
While being penetrated by her husband, she lowers her chest to the bed by sliding her arms forward past her head and then lowers her pelvis by sliding her legs the opposite way while keeping them almost together.
The husband slides his knees out and forward a little and rests his upper body gently on her back while supporting most of his weight with his elbows.
If penetration becomes difficult once she's lying flat on her stomach, place a sex pillow under her pelvis with the high side facing her feet to lift, tilt, and support her pelvis. If you don't have a wedge, a folded pillow will work okay, but it won't provide the support and angle needed to really enjoy this position.
The husband caresses his wife, and they have sex from behind by angling his penis down a little as he enters her so that his penis rubs her g-spot on the way in. Her g-spot is easier to stimulate when she places a sex pillow under her pelvis because the sex pillow lifts her vagina for easier access, supports her pelvis as he thrusts, and tilts her pelvis to the perfect angle.
How to Spice up the Froggy Style Sex Position

Generate orgasm-inducing g-spot stimulation by moving up towards the headboard a little, so your pelvis is hovering almost directly above your wife's butt, and then drive down into the bed as you enter her so your penis presses firmly against her g-spot. Strong, powerful thrusts are best. Recommended Reading: How to Increase G-Spot Stimulation During Sex
Note: This pose is also known as the Prone Bone Sex Position or the Speed Bump Sex Position or the Jockey Sex Position, or the Inverted Missionary Sex Position.