From Behind is a standing, from-behind sex position that's best enjoyed with the wife against a wall.
Scroll down for details about getting into this pose and tips that enhance g-spot stimulation and add clitoral stimulation.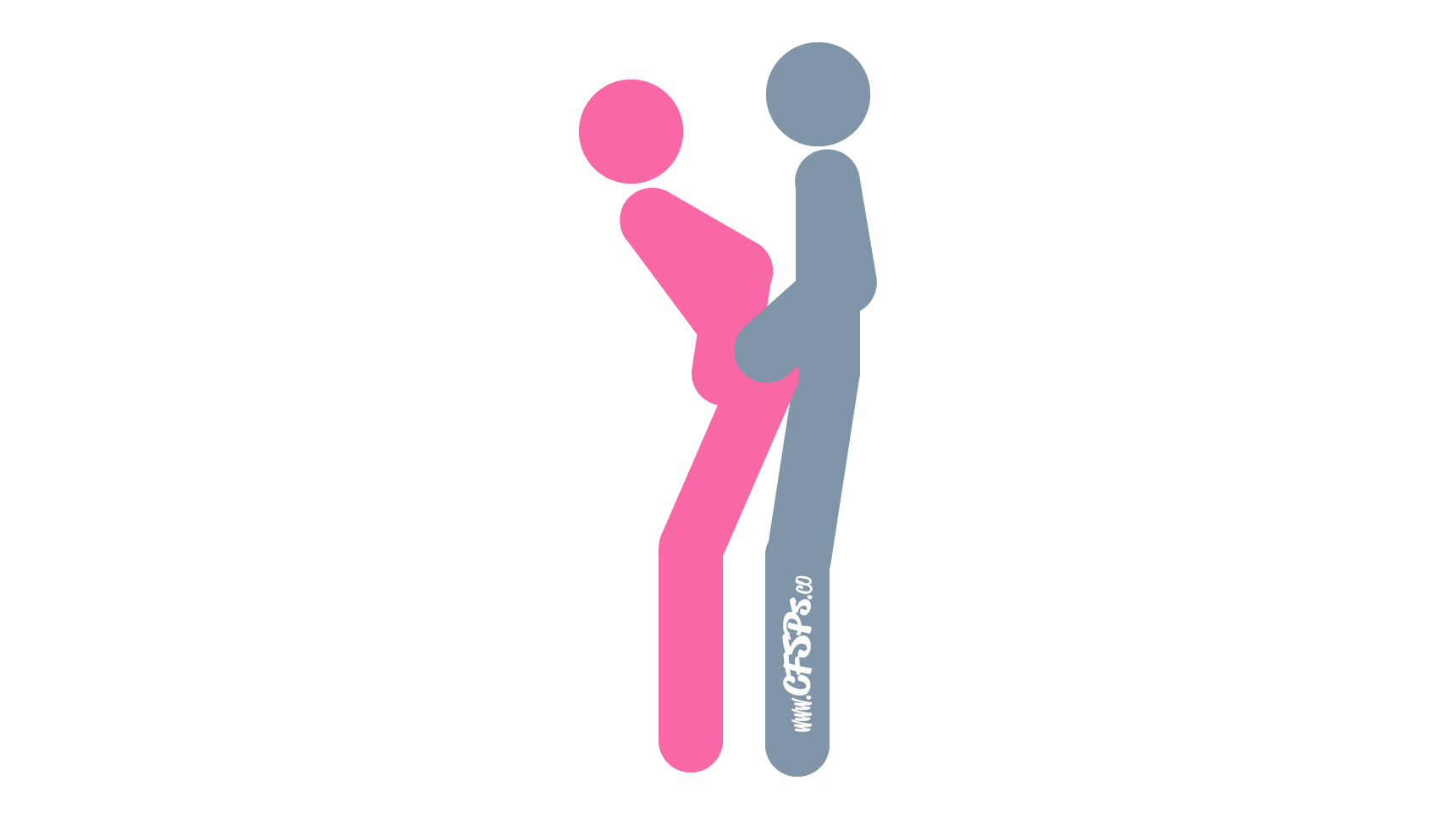 How to Have Sex in the From Behind Position
The wife stands.
She squats down a little to poke her bottom out and leans against a wall for support.
He husband stands behind her and holds on to her bottom.
The husband enters his wife, and they have sex from behind.
Sex Tips & Techniques for More Stimulation
Deep Penetration: Push back as your husband thrusts to provoke deeper penetration and more powerful thrusts.
G-Spot Stimulation: Arche your back a little, point your butt out, and tilt your pelvis so that your vulva is closer to your husband. This will allow for deeper penetration and better g-spot stimulation. Recommended Reading: How to Increase G-Spot Stimulation During Sex
Clitoral Stimulation: Use a free hand and use your fingers or a vibrator to stimulate your clitoris while making love to your husband. Apply a drop or two of scream cream to your wife's clitoris, and either of you can use a free hand to manually stimulate her clitoris while making love. Check out our in-depth guide on Increasing Clitoral Stimulation During Sex!
Nipple & Breast Stimulation: Wear a pair of nipple suckers while making love to your husband for extra breast stimulation.