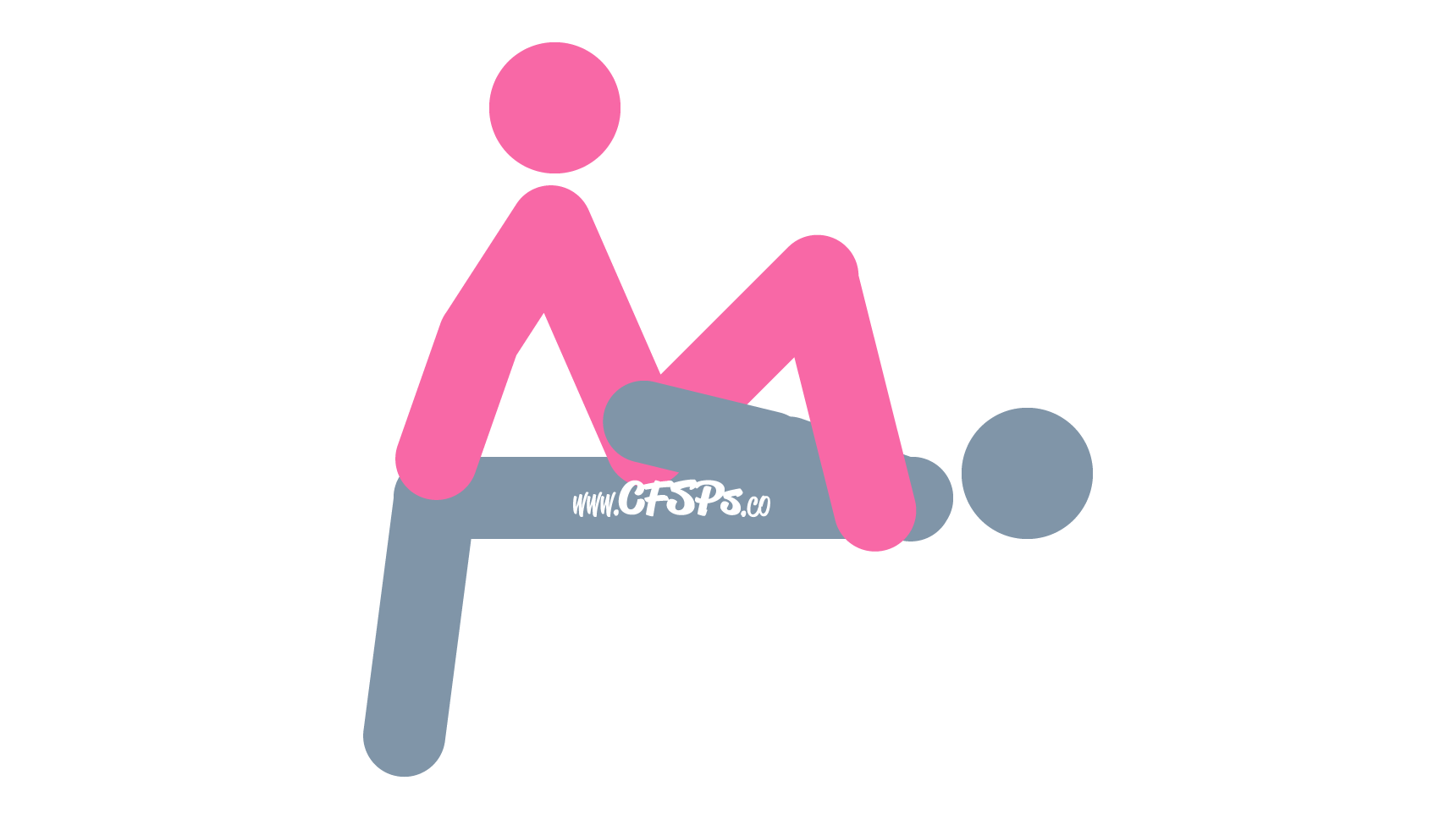 Getting Into the Hand Jive Sex Position
This sex position is enjoyed best on a low bed, or a large chair with an ottoman pushed against it.
The husband lies on his back with his bottom at the edge of a low bed or large chair with his feet flat on the floor.
His wife straddles his pelvis while facing his face.
She leans back and supports her upper body with her hands on his knees.
Her feet are placed near his shoulders.
Technique
The husband enters his wife, and she uses a rocking motion or moves her pelvis up and down to make love to her husband. He uses a free hand to stimulate her clitoris while she makes love to him.
Sex Tips & Techniques for More Stimulation
Save 10% on all sex toys at MarriedDance.com | Christian sex toy store | Nudity-free, secure shopping & fast, discreet shipping. Use coupon: CFSPS to save on vibrators, sex pillows, and many more marital aids that enhance lovemaking.
Clitoral Stimulation: Use a vibrator to stimulate her clitoris while making love to your wife. Apply a little scream cream to her clitoris and manually stimulate it with your fingers while making love to your wife. Check out our in-depth guide on Increasing Clitoral Stimulation During Sex!
Nipple & Breast Stimulation: Wear a pair of nipple pinchers while making love to your husband for extra nipple stimulation. The gentle pinch and dangling chain will stimulate your breasts when they bounce around.