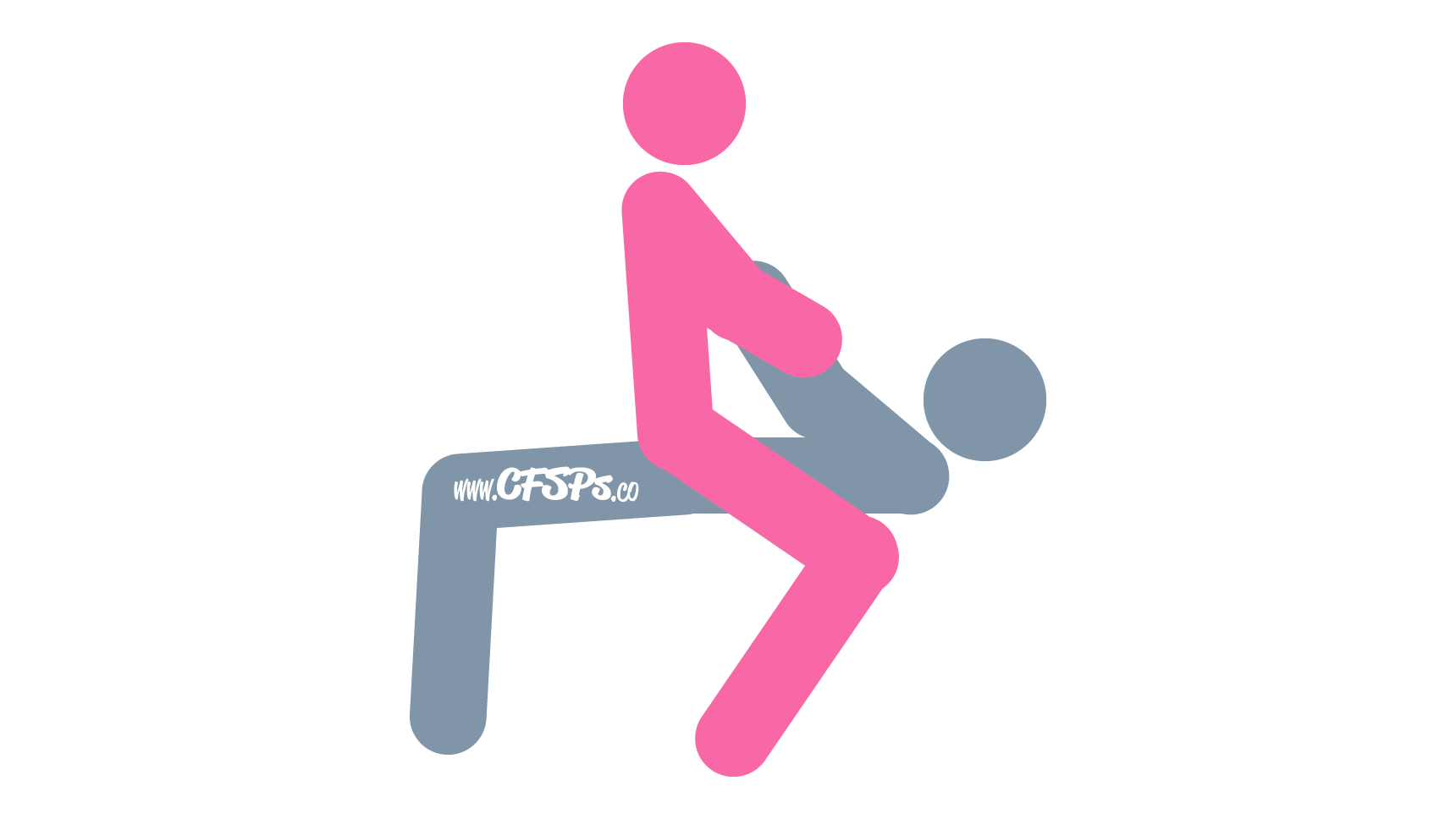 Getting Into the Hobbyhorse Sex Pose
The husband lies on his back in a rocking chair with his head resting against the chair back.
His legs are together, feet on the ground with his pelvis suspended in the air.
His wife straddles his pelvis while facing him.
They hold hands to give her support.
Technique
The husband enters his wife, and she bends her knees and rests her feet on the floor. She uses a grinding, front-to-back motion to make love to her husband.
Sex Tips & Techniques for More Stimulation
Nipple & Breast Stimulation: Gently squeeze and stroke your wife's breasts or rub her nipples between your thumbs and pointer-fingers while making love. She can also wear a pair of nipple pinchers so they gently tug on her nipples while bouncing around during sex.
Clitoral Stimulation: Wear a vibrating ring around the base of your penis so the ring's vibrator can stimulate her clitoris while having sex. Check out our in-depth guide on Increasing Clitoral Stimulation During Sex!