What is the Inverted Spoon sex position?
Scroll down for details about getting into this pose and tips that enhance clitoral stimulation.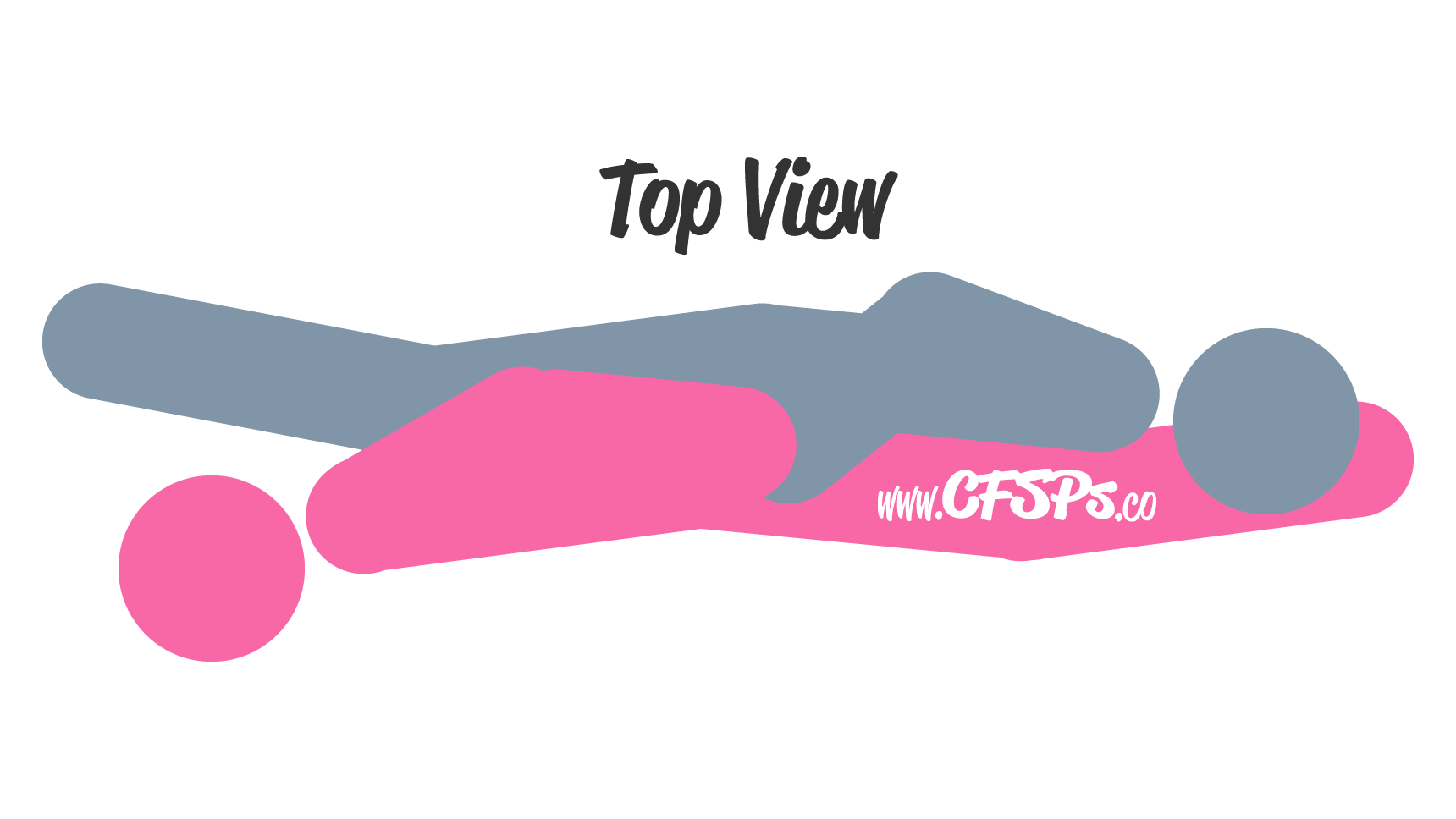 How to Have Sex in the Inverted Spoon Position
The wife lies on her side with her knees pulled towards her chest a little with her lower arm's elbow on the bed and her head resting in that hand.
The husband lies on his side behind his wife with his head near her feet with his lower arm's elbow on the bed and his head resting in that hand.
She arches her back a little and rolls her pelvis out towards her husband to make penetration easier and g-spot stimulation stronger.
She lifts her upper leg so her hubby can enter her and then lowers it once he's inside.
The husband places his upper hand on his wife's butt, and she puts her upper hand on his hand.
The husband thrusts to have sex from behind. She can help by pushing back as he thrusts during lovemaking.
How to Spice up the Inverted Spoon Sex Position

The wife can use her fingers or a vibrator to stimulate her clitoris while having sex with her husband. He can try too, but it might be challenging the way your bodies are positioned.