What is the Jiggle & Jam sex position?
Scroll down for details about getting into this pose and tips that enhance g-spot and clitoral stimulation and add breast stimulation.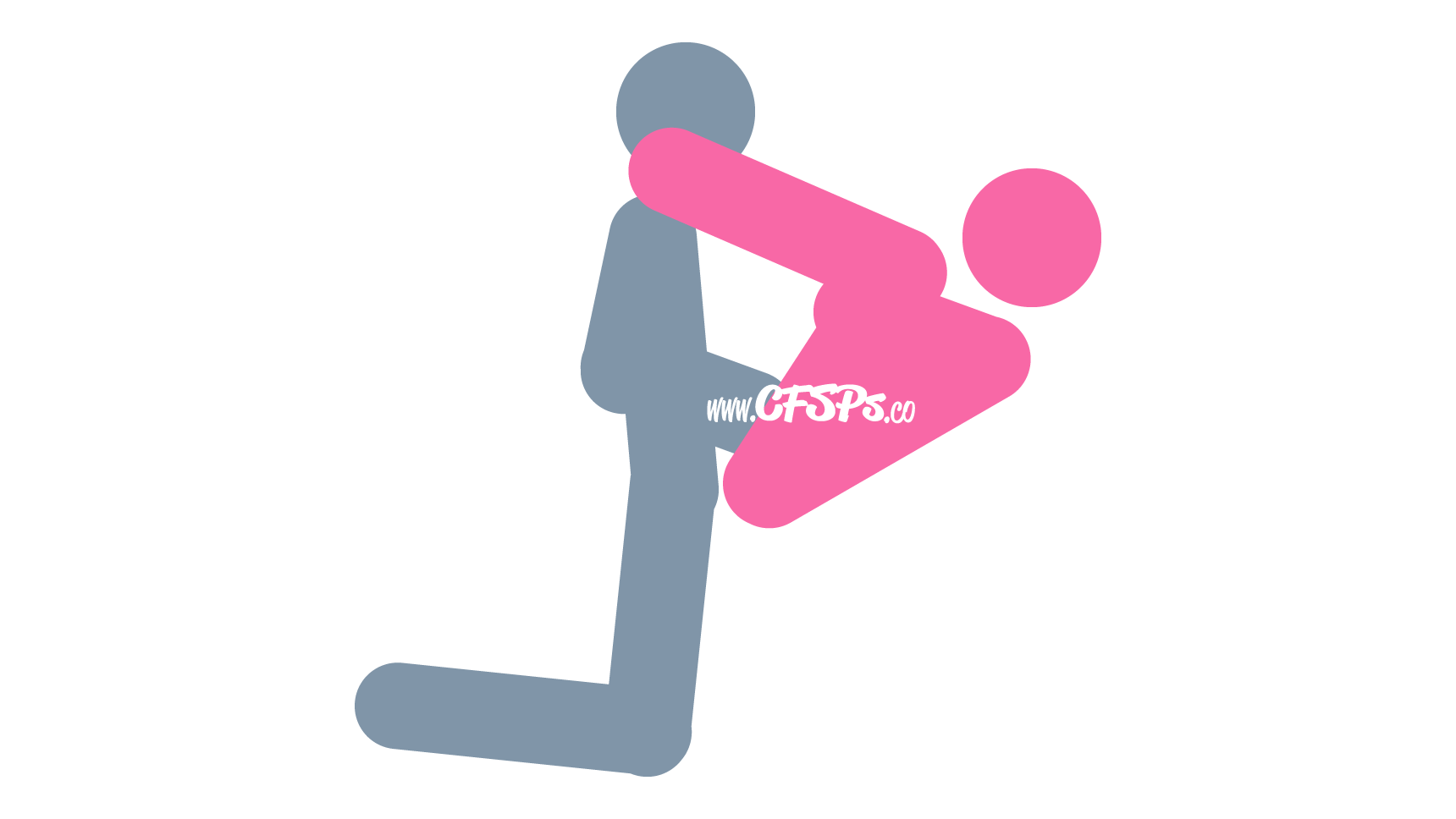 How to Have Sex in the Jiggle & Jam Position
The wife sits on the edge of a recliner or couch.
She leans back and brings her legs up with her knees at her chest.
She places her hands under her knees to help hold her legs back.
The husband kneels before her and adjusts his pelvis so that his penis meets his wife's vagina. If he needs more height, place a few pillows under his knees. If he's too high, he spreads his legs to lower his pelvis.
The husband enters his wife and makes love to her. This position allows him to stimulate her clitoris with his fingers while making love manually. He can also stimulate her with the head of his penis during foreplay or when things need to cool down during sex, and he wants to keep moving her towards the big "O."
Cumonhispickle Technique: One of the best-feeling ways a woman can orgasm is while her husband is inside her and completely still. This sex position combined with the cumonhispickle technique works well together.
Have your husband fully insert himself, and then stay still while you or he stimulates your clitoris with fingers or your favorite vibrator until you orgasm.
Tortoise Technique: Jiggle and Jam is an excellent pose for enjoying the gradual, sensual movements of the Tortoise Intercourse Technique, where you really feel each other and become present during lovemaking.
How to Spice up the Jiggle & Jam Sex Position

Use the heavenly stimulation of a vibrator to bring her to orgasm while making love, or add a few drops of scream cream while manually stimulating her clitoris with your fingers to additional stimulation. Check out our in-depth guide on Increasing Clitoral Stimulation During Sex!

Place a pair of nipple suckers or pinchers on your wife's nipples for additional stimulation, or take a break from stimulating her clitoris with your fingers or vibrator and caress her breasts and rub her nipples while slowly thrusting in and out. Recommended Reading: Benefits of Breast Stimulation During Foreplay & Sex

Add g-spot stimulation by taking one or two fingers and bend them to resemble a "J," place them under her vaginal opening, and then pull up on your penis while you're thrusting so it applies pressure to her g-spot during sex. Extra lube may be required.