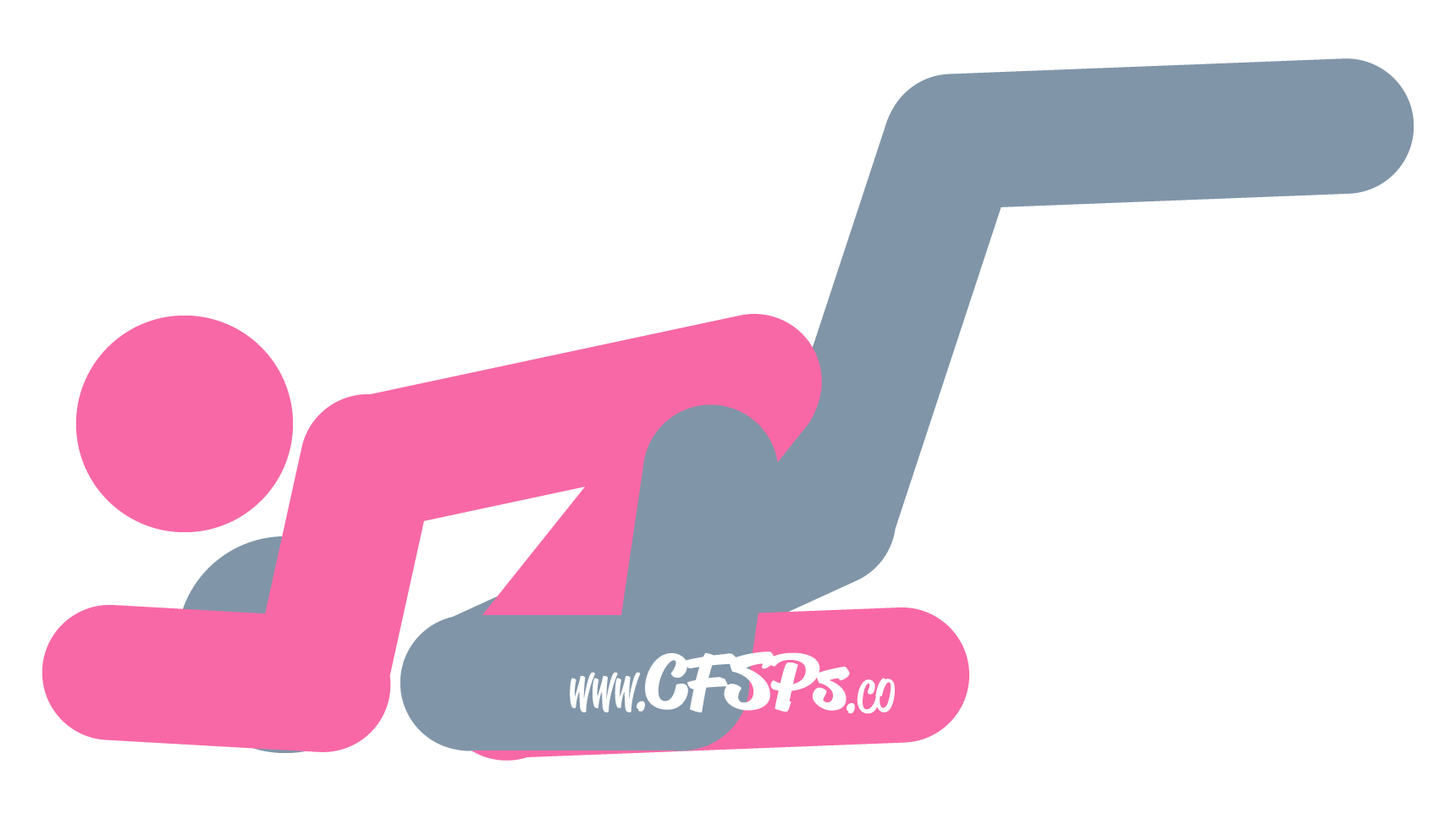 Getting Into the Jugghead Sex Pose
The husband lies on his back near the edge of a bed, couch, or chair and rests his lower legs on it.
The wife straddles her husband's pelvis and leans forward supporting her upper body with her elbows on each side of his head.
Technique
The husband uses his legs to lift his pelvis while the wife leans back a little and lowers her pelvis onto his penis. Thrusting motion is achieved by a combination of her pushing back while he uses his legs to thrust his pelvis to make love.
Sex Tips & Techniques for More Stimulation
Clitoral Stimulation: Apply a little scream cream to your wife's clitoris before sex to heighten the sensitivity of her clitoris and add additional stimulation during intercourse. Wear a vibrating ring at the base of your penis during lovemaking so the ring's vibrator can stimulate your wife's clitoris during intercourse.
Breast Stimulation: Use your arms to bury your husband's face between your breasts while making love so he can enjoy and kiss them.