Kitchen Confidential is a sex routine performed in the kitchen, maybe after a romantic date night alone at home. It features amazing oral sex for each partner and standing missionary-style and from-behind intercourse using the kitchen table or large island counter.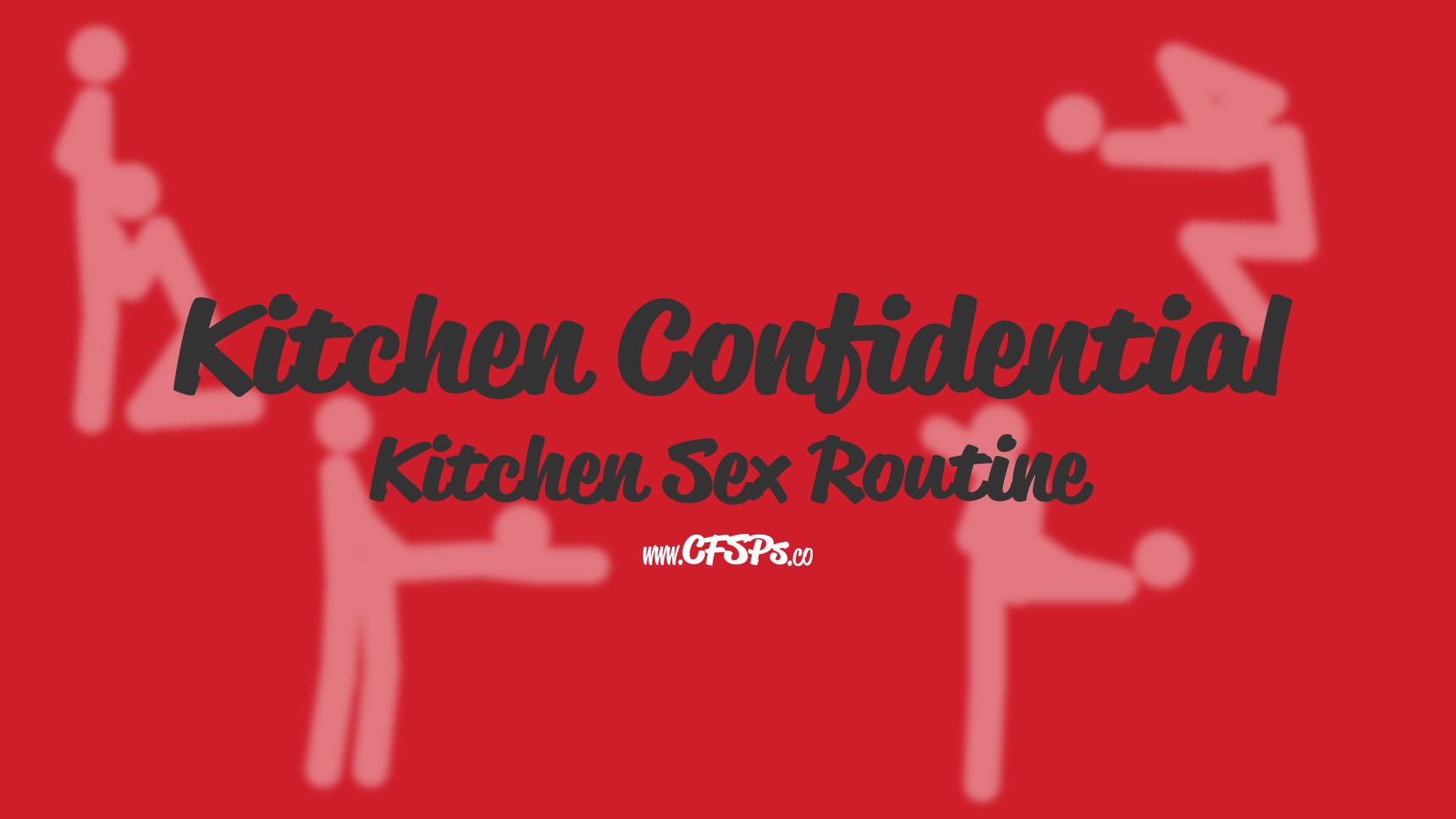 This sex routine will turn a romantic dinner at home with your spouse into a hot night both of you won't soon forget.
What you will need: The wife will need a folded towel as a cushion for her knees while giving her husband oral and as an option to enhance one of the sex positions. If you use vibrators in your marriage bed, grab a bullet or g-spot (preferred) sex toy to enhance this sex routine.
Quick Reference
#1 Atten-hut! Blowjob

#2 Feast Cunnilingus

#3 Standing Missionary

#4 Man On Fire

Check out the details about each position in this routine below to make the best love you can make.
---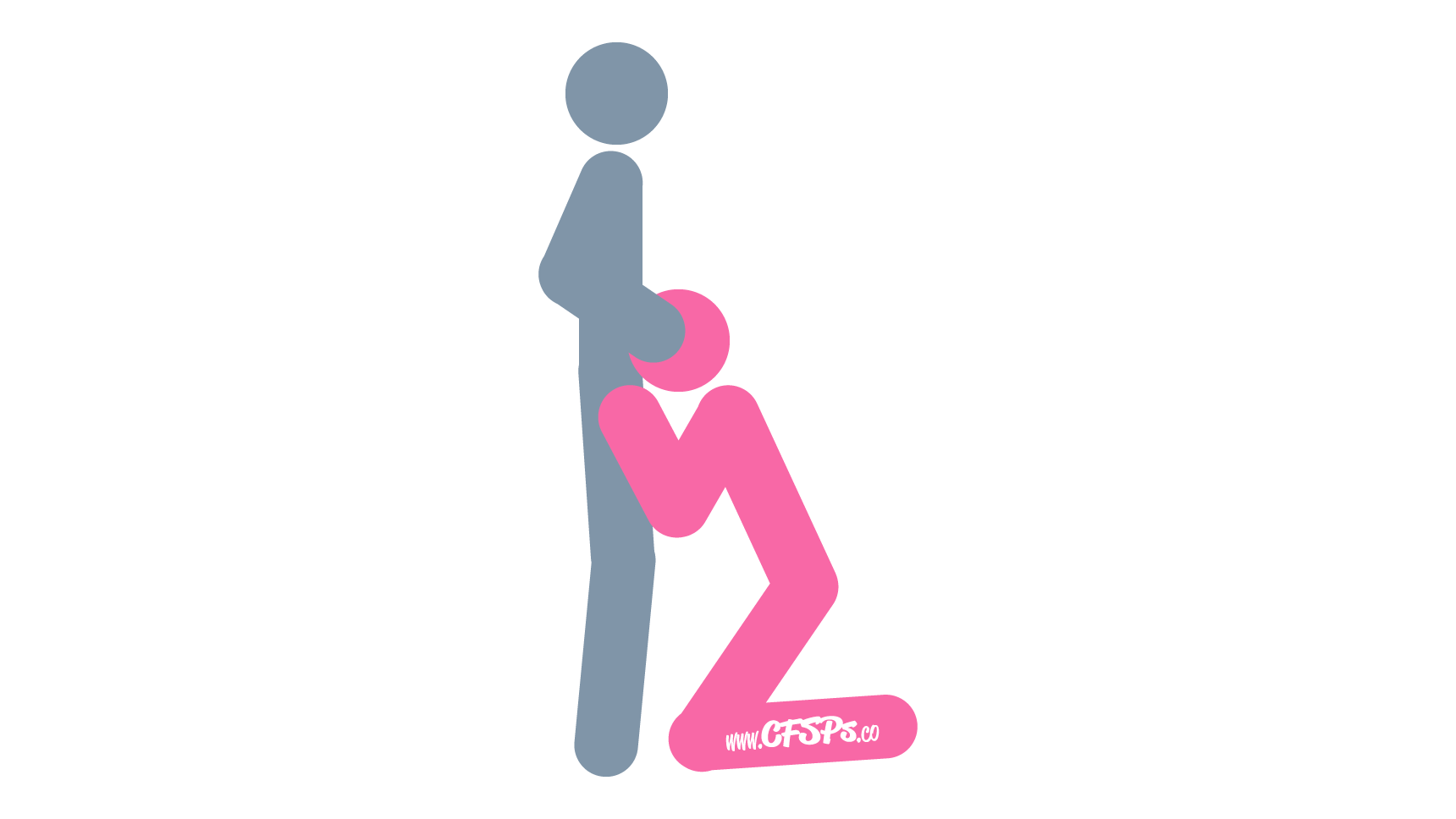 Begin with both of you standing in the kitchen. Remember to make sure the blinds are closed first! It's Kitchen Confidential; you want to avoid putting on a show for your neighbors.
After the wife kisses her husband seductively:
She tells him to "wait right there" while she gets a large folded towel.
She throws it on the kitchen floor at his feet and kneels on the towel in front of him.
The wife slowly unbuttons his pants or pulls them down if he doesn't have buttons and a zipper and gives him a blowjob without going all the way. You don't want him to finish early!
Get creative while giving your man fellatio. Cup his balls with one hand or grab his butt with both hands while giving him oral.
---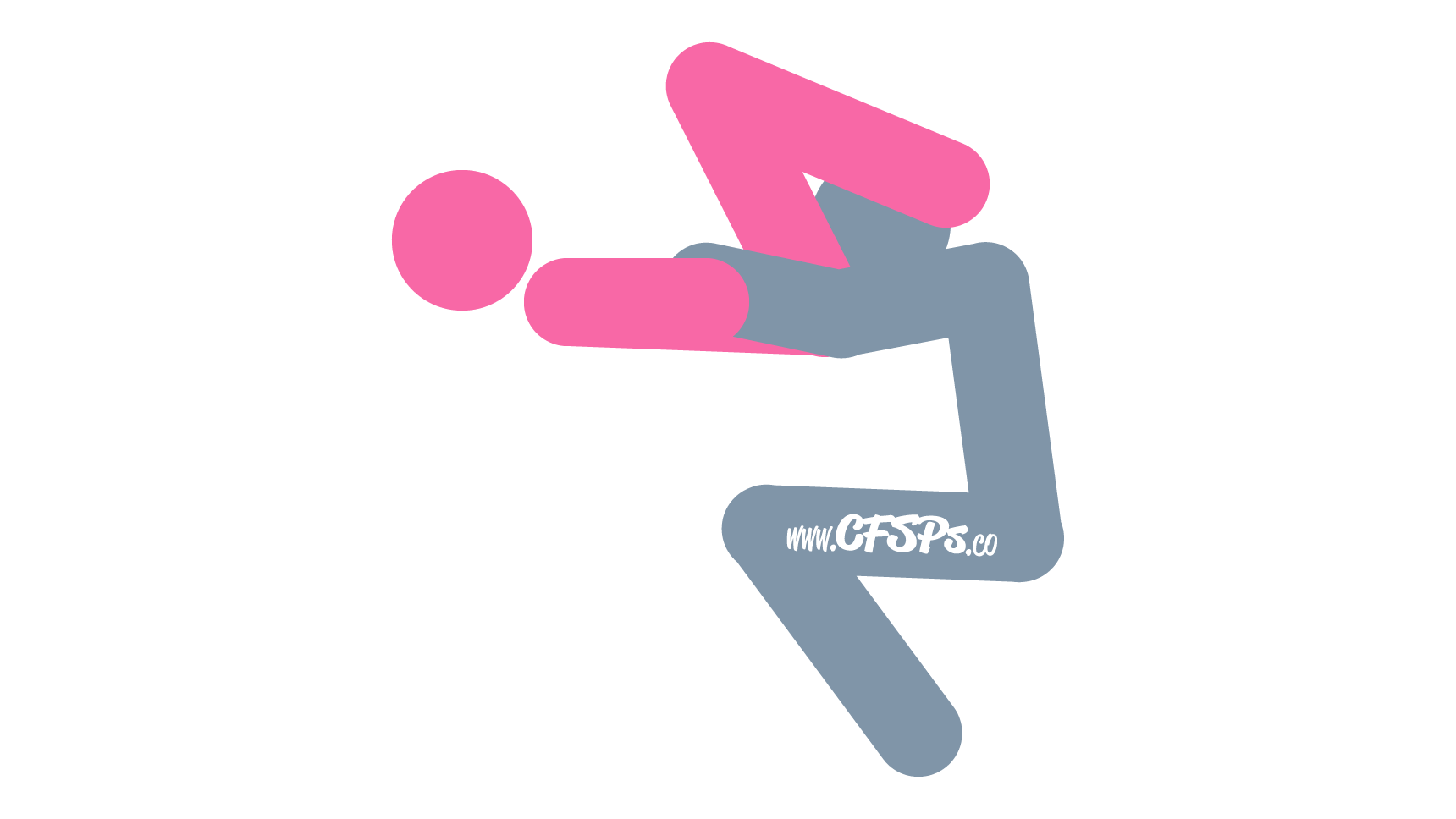 Next, the woman gets up and lies on the kitchen table or island counter in the feast cunnilingus position and tells her husband to pull up a chair. The husband sits in a chair and gives his wife cunnilingus.
If you use marital aids, the husband can use a g-spot vibrator to stimulate his wife's g-spot while giving her cunnilingus. He can also use two fingers and make a come-hither motion to stimulate her g-spot while eating her out.
---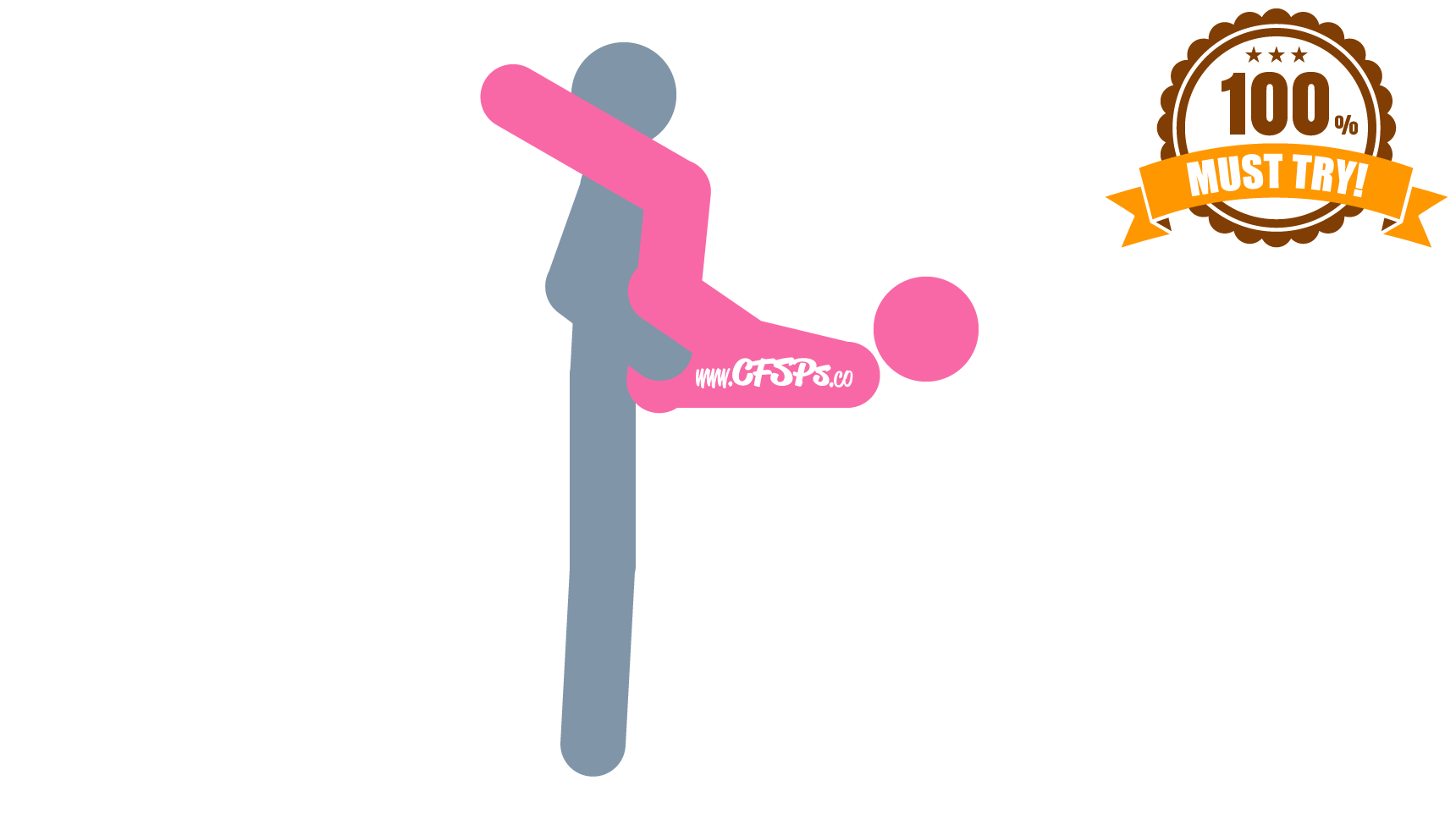 When the husband has finished giving his wife cunnilingus, he stands up and starts making love to her in the standing missionary sex position with slow, sensual strokes. He takes his time so that both of you can enjoy each other. He uses his free hands to caress her breasts and rub her clitoris with his fingers or vibrator.
Recommended Reading: How Your Wife Wants to Be Touched During Manual Stimulation This post at Marriage Bed Tips explains how to slow down and feel your spouse. It was written with manual stimulation in mind, but it can be applied to intercourse, too.
---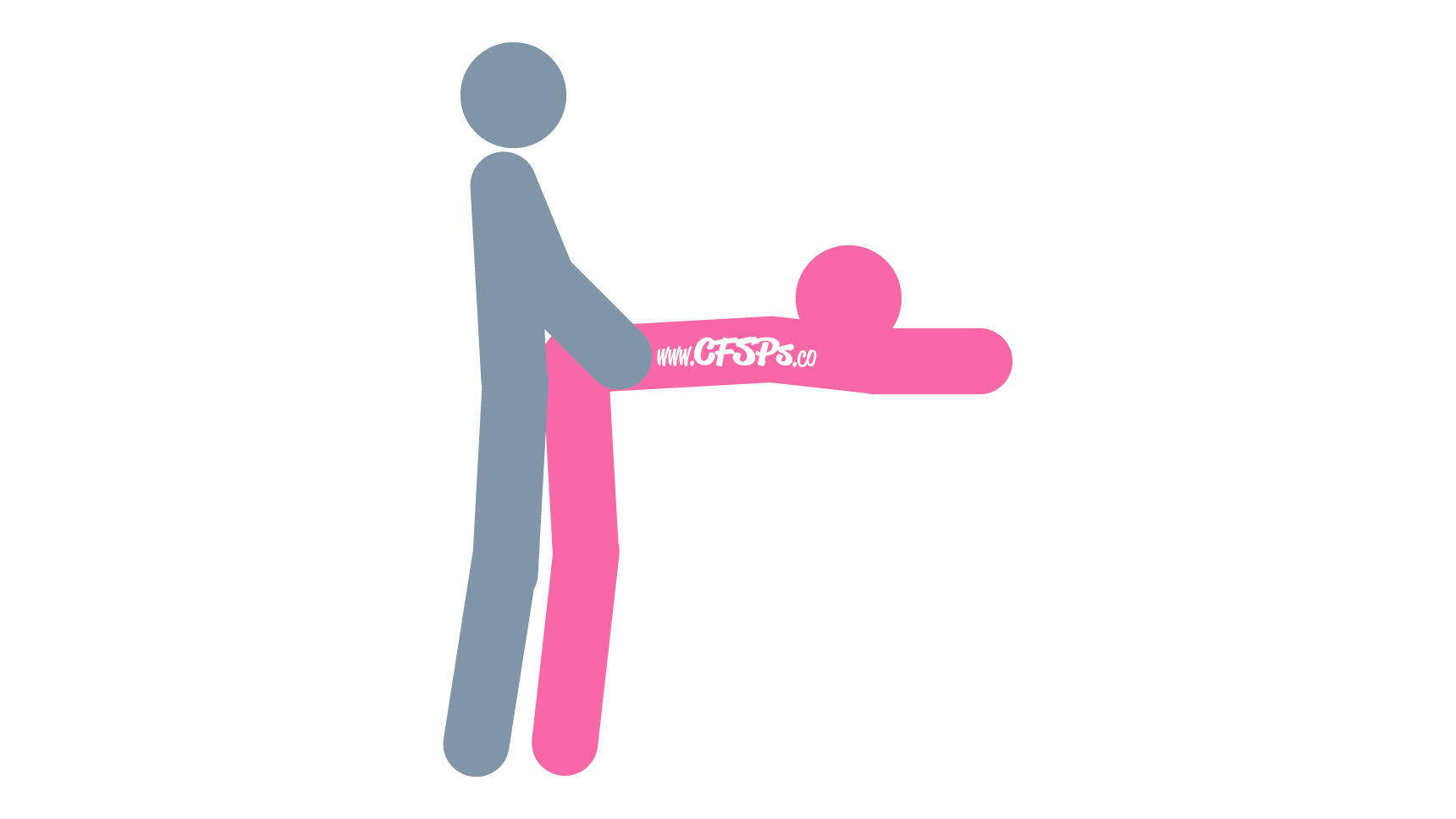 Once the husband has made love to his wife as long as he can and feels an orgasm brewing, it's time to switch to the last position. The man helps his wife down from the table or counter and gets into the Man On Fire sex position.
The man enters his wife from behind, makes love to her with strong, powerful thrusts, and finishes the routine with hard sex.
It might be a good idea to roll up that towel she used to protect her knees while giving her man a blowjob and place it between her pelvis and the surface she's lying on. The towel will help with better penetration, and she can put a vibrator between the towel and her to stimulate her clitoris during sex.