What is the Laid-Back Reverse Cowgirl sex position?
Scroll down for details about getting into this pose, a tip plus-size couples will appreciate, and techniques that enhance clitoral stimulation.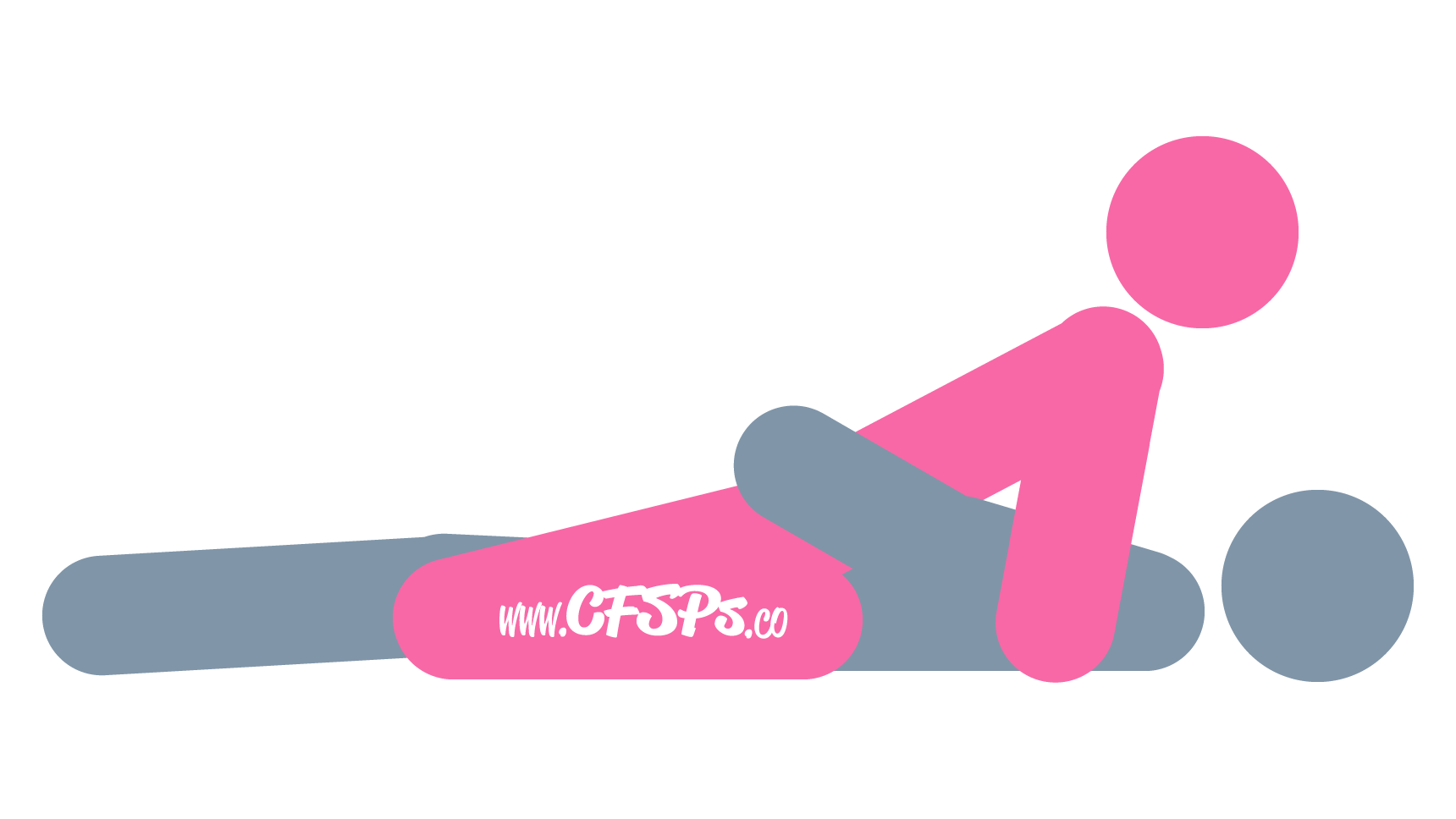 How to Have Sex in the Laid-Back Reverse Cowgirl Position
The husband lies on the bed with his legs together.
The wife straddles her husband's pelvis while facing away from him, resting on her knees.
She helps her husband enter her and then leans back, supporting her upper body with her arms on each side of his head.
The wife holds this position while her husband makes a thrusting motion to have sex from behind and stimulates her clitoris with his fingers.
Sex Tips for Plus Size Women and Men
This post contains affiliate links to trusted companies. Full Affiliate Link Disclosure
The Laid-Back Reverse Cowgirl Sex Position can be made a little easier for overweight couples with help from this simple position modification.
Better Access: Place a folded, firm pillow or Liberator Wedge Sex Pillow with the high side facing his feet under your husband's butt. This will lift his pelvis so that he pokes out more and make him more accessible for deeper penetration during sex. The wedge also tilts his pelvis forward so that his penis is angled for deeper penetration and better g-spot stimulation.
Recommended Reading: Sex Tips & Techniques for Plus-Size Lovers
Check out all of the best sex positions for overweight people.
Enhance Pleasure of the Laid-Back Reverse Cowgirl Sex Position