Add to Favorites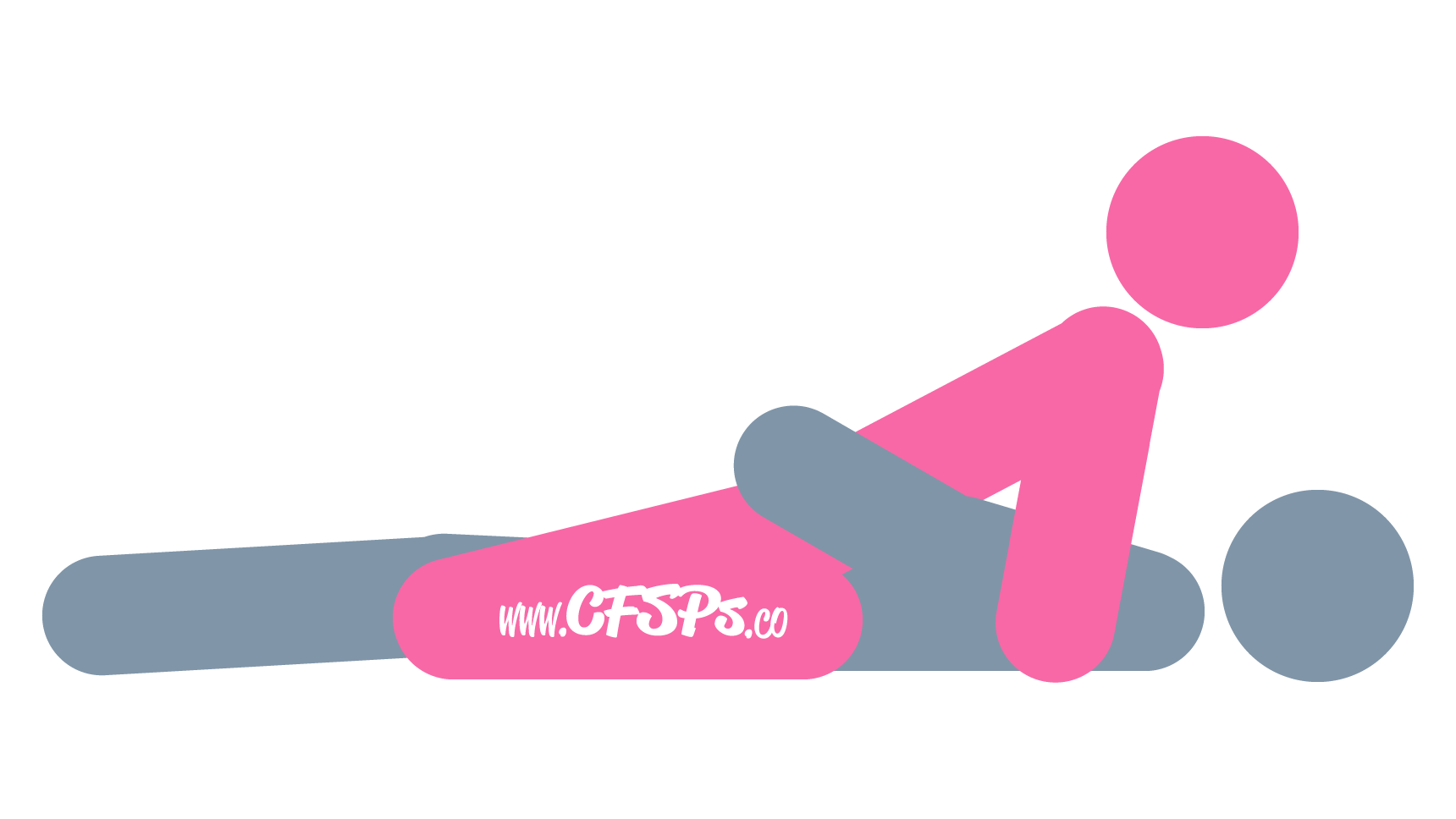 Laid-Back Reverse Cowgirl is a woman-on-top sex position with easy access to manual clitoral stimulation from the man while having sex.
Getting Into the Laid-Back Reverse Cowgirl Sex Pose
The husband lays on the bed with his legs together.
The wife straddles her husband's pelvis while facing away from him resting on her knees.
She helps her husband enter her and then leans back, supporting her upper body with her arms on each side of his head.
Technique
The wife holds this position while her husband makes a thrusting motion to make love to her and stimulates her clitoris with his fingers.
Tips & Techniques for More Stimulation
We use affiliate links from trusted partners.
Use coupon CFSPS & save 10%! at MarriedDance.com: A Christian-friendly sex toy & marital aid store.
Breast & Nipple Stimulation: Wear a pair of nipple suckers/vibrators while making love to your husband for additional nipple stimulation.
Clitoral Stimulation: Use the amazing stimulation from a focused clitoral stimulator to bring your wife to orgasm while making love to her. Rub a drop or two of clitoral stimulating gel on her clitoris for additional stimulation while manually stimulating your wife with your fingers. Use a vibrator to stimulate your wife's clitoris while making love to her.
Other Names This Position Goes By
Cowgirl, Woman On Top, WOT