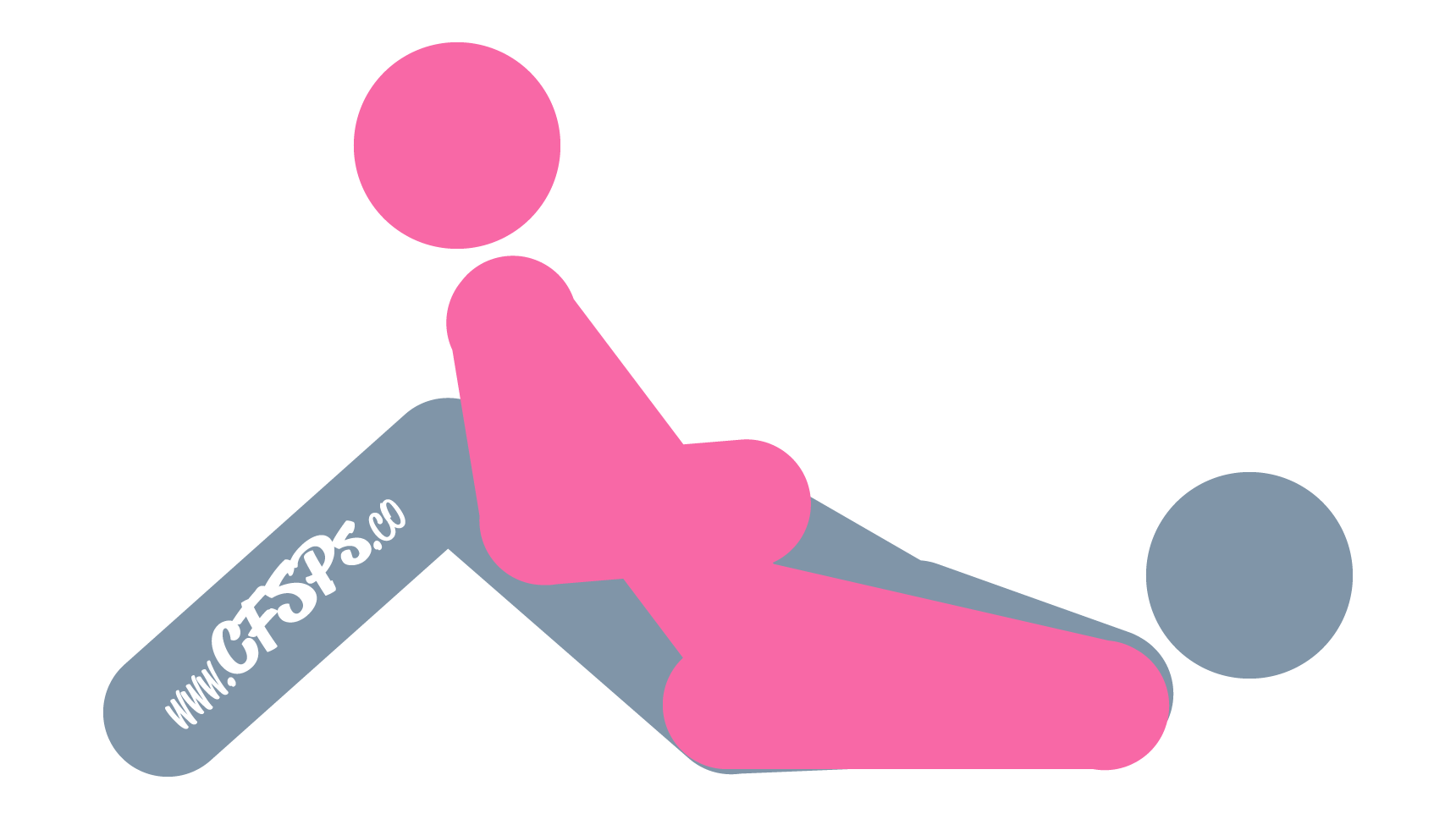 How to Get Into the Lazy Cowgirl Sex Position
The husband lies on his back with his head on a pillow.
He brings his knees up and rests his feet on the bed with his legs together to create a lounger for his wife.
The wife straddles her husband with her knees near his shoulders and sits onto his pelvis.
She leans back and rests her back on her husband's legs.
How to Perform the Lazy Cowgirl Sex Position
The wife helps her husband enter her and then makes a front-to-back, rolling motion with her pelvis while her clitoris is being stimulated using one of the techniques below. This position doesn't have a lot of stimulation for the man. It's mostly for giving the woman the full feeling of being penetrated while enjoying some manual clitoral stimulation.
Sex Tips for Full-Figured Couples
This post contains affiliate links to trusted companies. Full Affiliate Link Disclosure
The Lazy Cowgirl Sex Position is really good for couples who are overweight with a simple modification that helps move his belly out of the way so she has better access and deeper penetration.
Go Deeper: Place a folded pillow or Liberator Wedge Sex Pillow under his butt so that it lifts his pelvis up a little. Gravity will pull his belly back a little so that his member is more available for deeper penetration.
Recommended Reading: Sex Tips & Techniques for Plus-Size Lovers
Tips & Techniques That Add More Stimulation