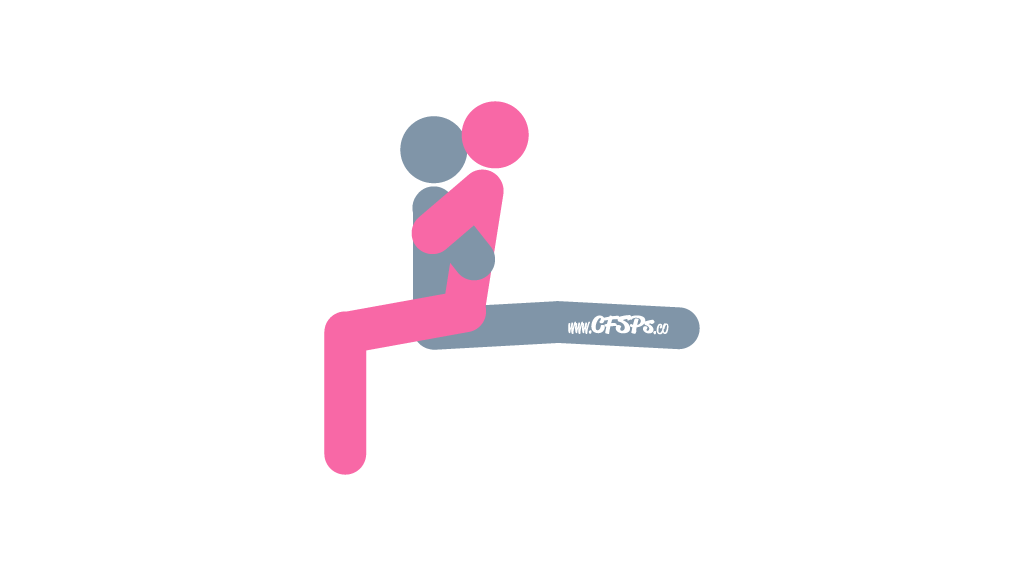 A comfortable intimate seated sex position with deep penetration and clitoral stimulation.
Getting into the Lazy Love Seat Sex Position
The husband sits on the edge of the bed with his back facing the edge of the bed and his legs together straight out pointing at the opposite side of the bed.
His wife straddles him while facing him and dangles her legs off the edge of the bed.
Both spouses hug each other for added support and intimacy.
How it's done
The husband enters his wife and she makes a rocking motion with her pelvis to make love to him.
Become a Better Lover: How to Talk to Your Spouse About Trying Something New in Bed