What is the lustful cobra sex position?
Scroll down for details about getting into this pose and tips that enhance breast and clitoral stimulation.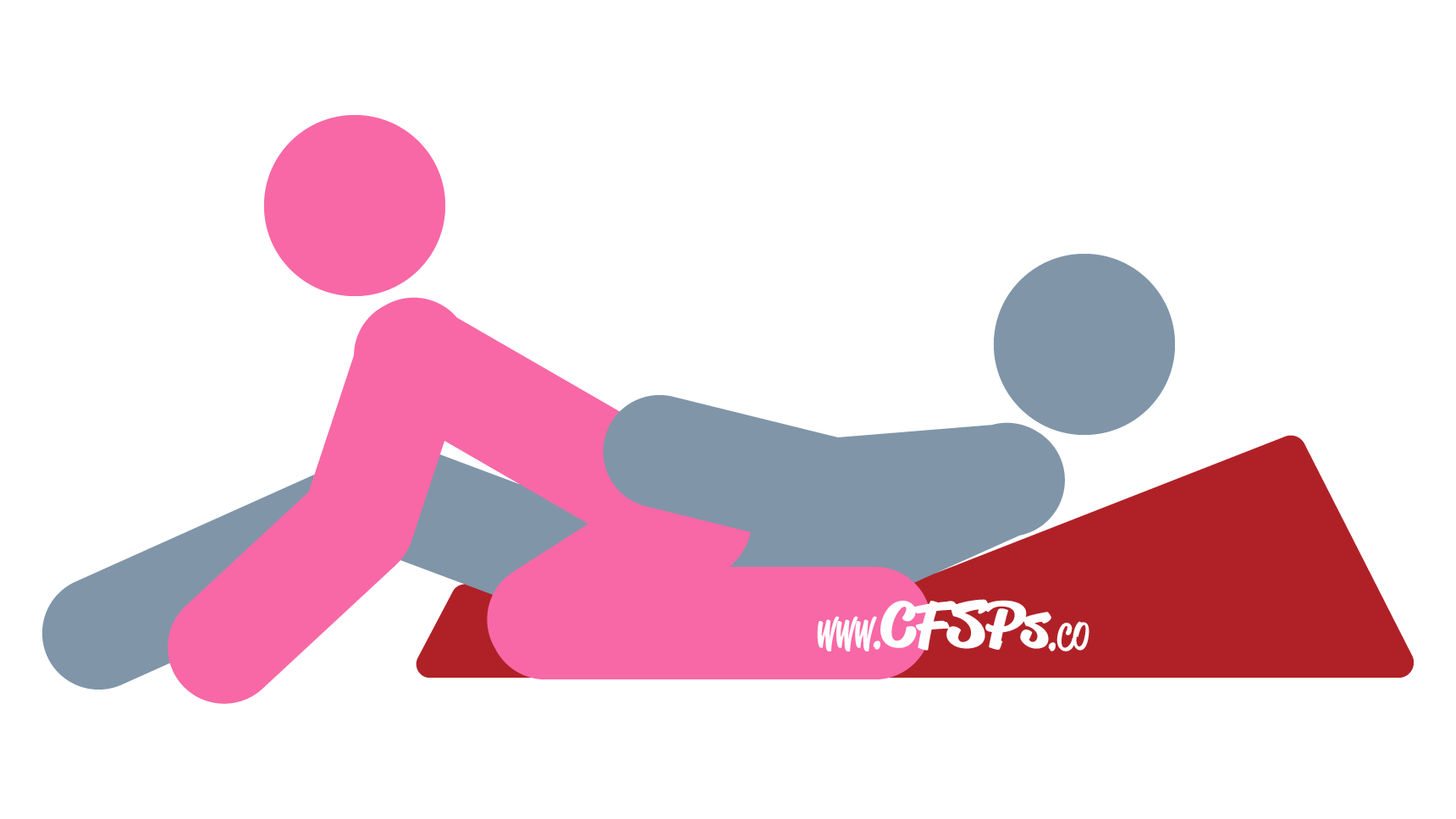 How to Have Sex in the Lustful Cobra Position
This post contains affiliate links to trusted companies. Full Affiliate Link Disclosure
Place a Liberator Wedge and Ramp in the middle of the bed with the low sides touching each other.
The husband sits where the low side of both sex pillows meed and leans back onto the ramp with a pillow under his head.
The wife straddles her husband's pelvis while facing away from him and sits down on her bent knees.
The wife begins by rubbing her vulva over her husband's penis. Once he's very firm and she's wet, the wife lifts her pelvis a little, guides his penis into her, and then sits back down. She makes an up-and-down or front-to-back motion to make love to him.
Why You'll Love the Lustful Cobra Sex Position
For Her: This sex pose allows you to control the depth of penetration and motion of lovemaking and lets you take your husband as deep as possible while being in complete control.
For Him: Oh, the view! This position allows you to lay back and watch as you go in and out of her. It's also a very comfortable position!
How to Spice up the Lustful Cobra Sex Position

Wear a pair of adjustable nipple clamps so they gently tug at your nipples and stimulate your breasts while having sex with your husband.

The wife can press a vibrator against her clitoris while riding her husband for orgasmic clitoral stimulation.