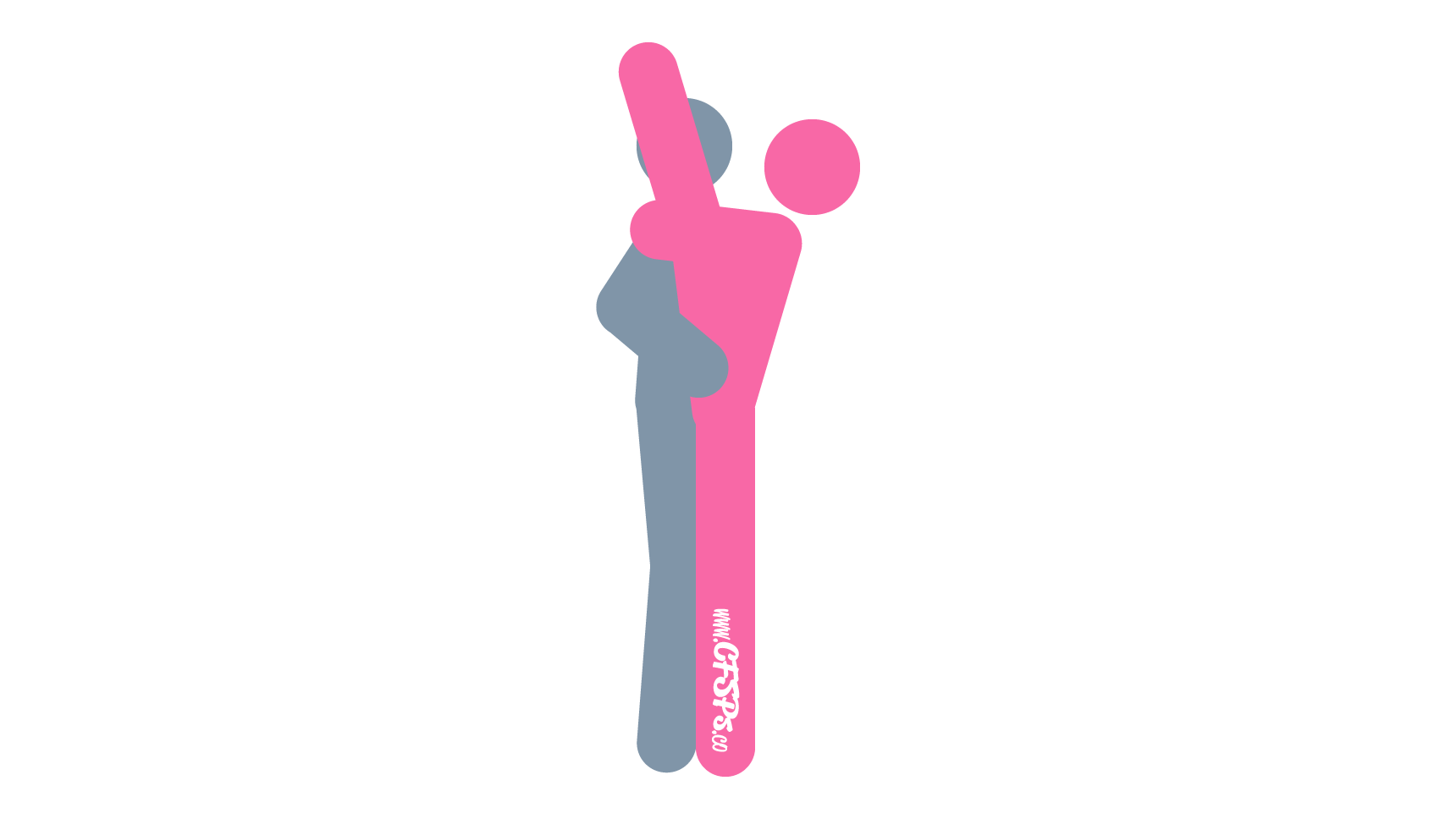 Getting Into the Lustful Leg Sex Pose
The husband and wife stand facing each other.
The wife lifts one leg and rests it on her husband's shoulder.
She wraps her arms around his neck and he holds on to her bottom.
Technique
The husband enters his wife and makes love to her.
Become a Better Lover: Benefits of Breast Stimulation During Foreplay & Sex
Sex Tips & Techniques for More Stimulation
Clitoral Stimulation: Have your husband wear a vibrating ring around the base of his penis so the ring's vibrator stimulates your clitoris while he makes love to you.