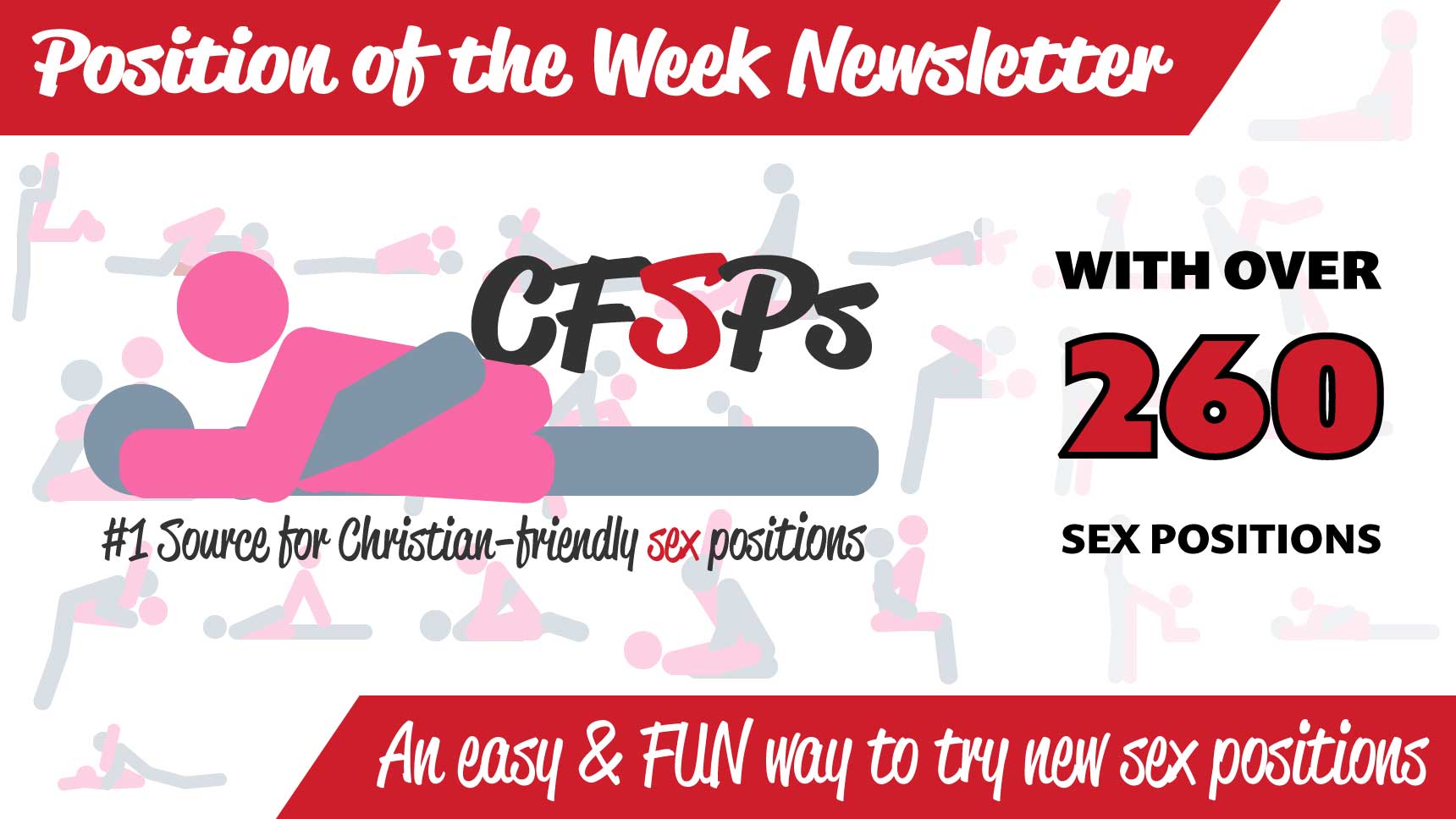 Here's an easy, FUN way to try a new sex position in your marriage bed every week! Join thousands of couples, sign up for our newsletter and receive a new sex position to try in your inbox every week. The weekly position usually goes out every Thursday, so you and your spouse can check it out and decide if it's something you both want to try over the weekend.
Here's an example position of the week email.
Email Privacy: We will never spam you with advertisements, sell, lease, or share your email address with anyone, and you can unsubscribe anytime.