What is the No Elbows On the Table sex position?
Scroll down for details about getting into this pose and tips that enhance g-spot stimulation and add breast stimulation.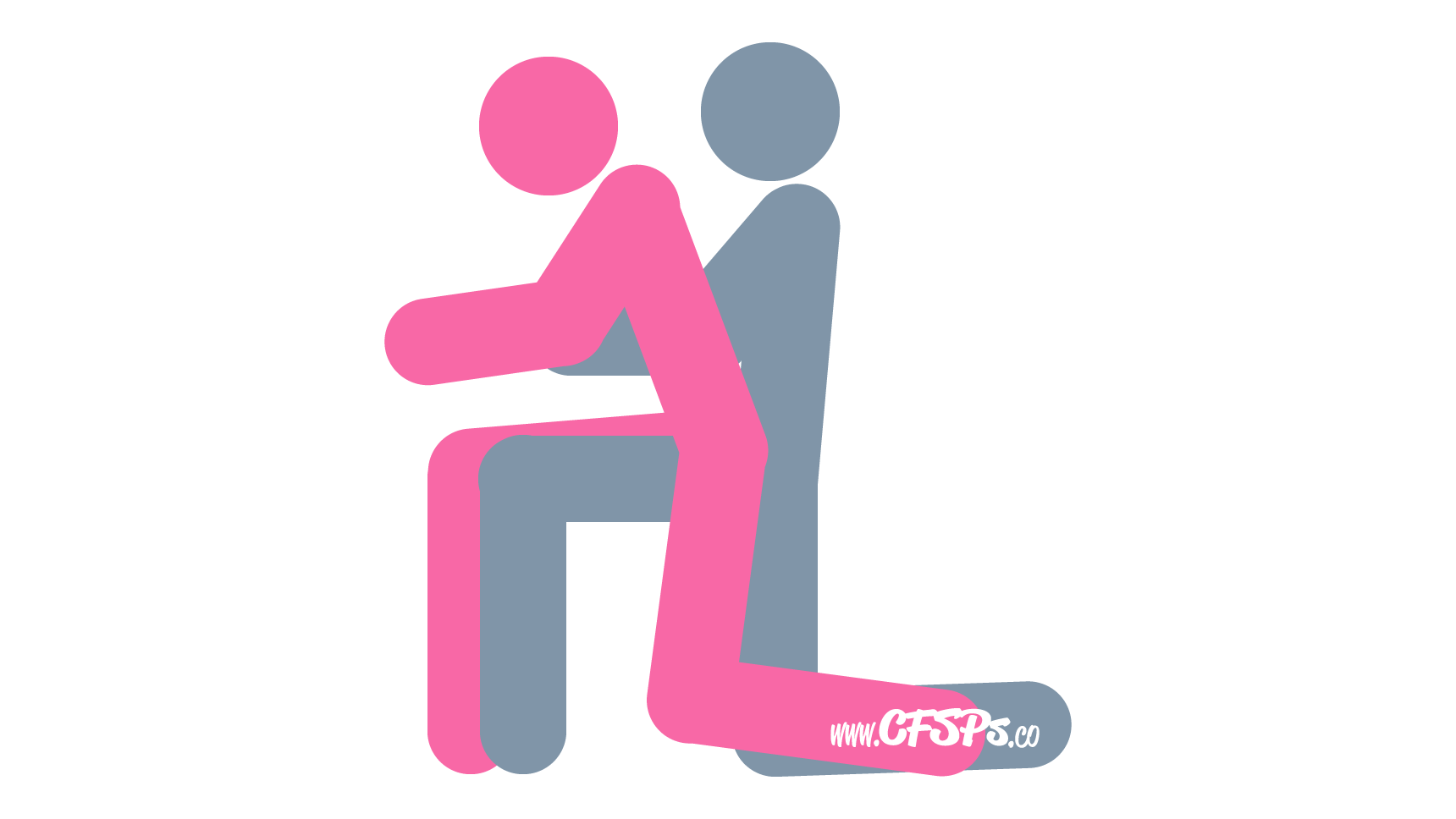 How to Have Sex in the No Elbows On the Table Position
The husband gets on a strong knee with his right side near the foot of the bed. His right knee is on the ground, and his left knee is up with his left foot on the floor.
His wife straddles his left leg while facing away from him.
She holds onto the bed with her right arm and gets down onto her right knee between his legs while still straddling her husband.
The husband grabs her left knee and pulls it up to his side so that her pelvis drops into place for lovemaking.
The husband enters his wife and makes a rocking motion with his pelvis as they have sex from behind.
How to Spice up the No Elbows On the Table Sex Position

Rotate your pelvis back towards your husband and arch your back a little so that the angle of penetration is ideal for g-spot stimulation during sex. Your husband can also place a folded pillow under his knee to lift his pelvis a little to generate more g-spot stimulation. Recommended Reading: How to Increase G-Spot Stimulation During Sex

Caress your wife's breasts with your hands and gently stroke her nipples between your thumb and pointer finger. You can also add a few drops of tingling cream to her nipples for more stimulation. Recommended Reading: Benefits of Breast Stimulation During Foreplay & Sex