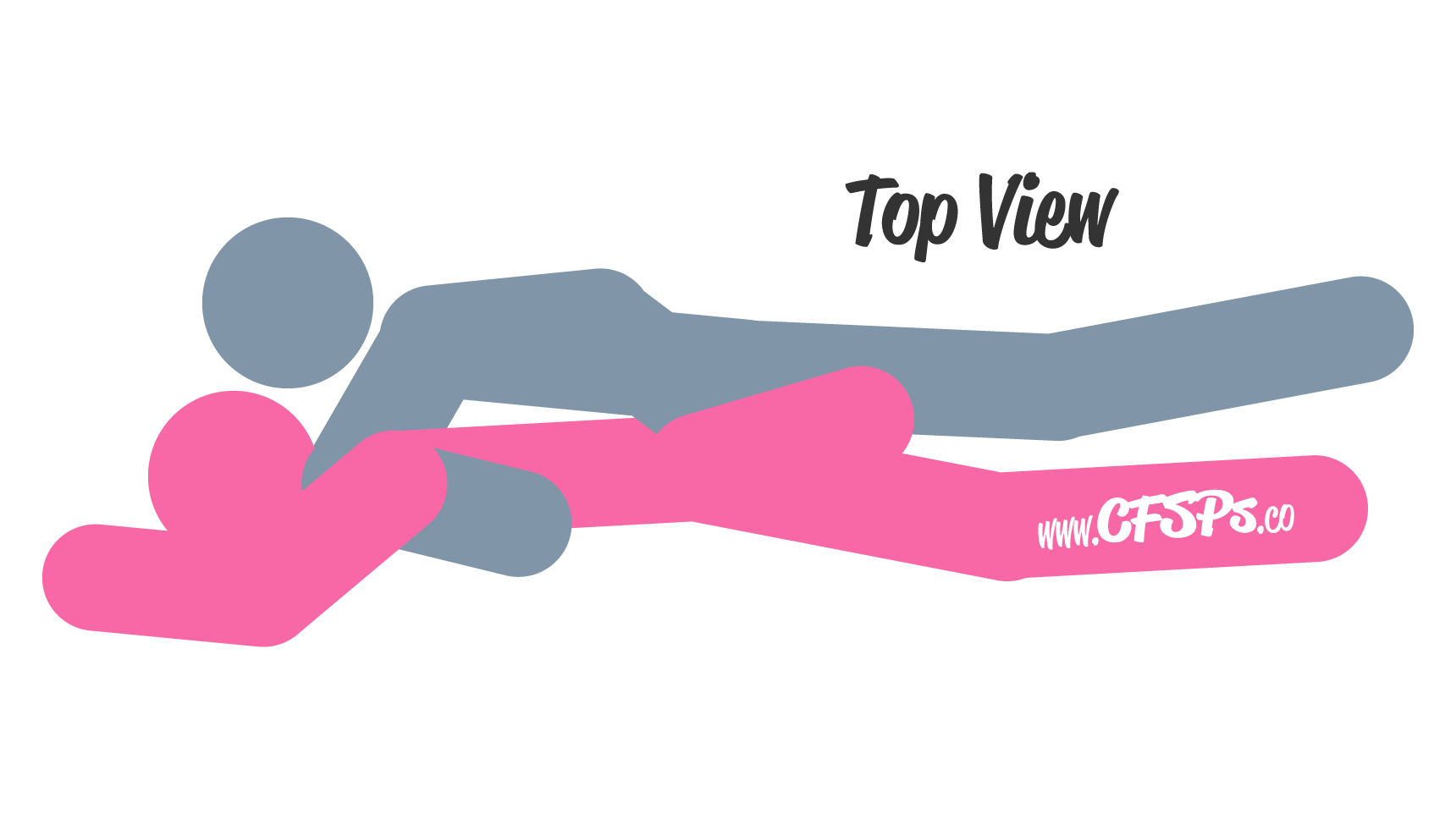 How to Get Into the Open Sesame Sex Position
The wife lies on her side in bed with her head on a pillow and her legs straight out.
Her husband lies behind her with his legs straight out behind hers.
He wraps his lower arm under her neck and places his hand on her breasts.
She bends her upper leg at the knee and points her knee up towards the ceiling.
The husband uses his upper arm to help his wife support her bent leg by placing his hand on her hamstring under her knee.
The wife tilts her pelvis back and pokes her butt out so her vagina is more accessible for penetration.
How to Perform the Open Sesame Sex Position
The husband enters his wife and uses the leverage from his arms to have sex from behind with powerful thrusts. She can control the amount of g-spot stimulation and depth of his thrusts by changing the angle of penetration by tilting her pelvis frontwards or backward.
For example, if the wife desires more g-spot stimulation or deeper penetration she would arch her back a little and tilt her pelvis back so her butt pokes out behind her. This will align her vagina and her husband's penis at the perfect angle for deep penetration and g-spot stimulation.
Sex Tips for Full-Figured Couples
Open Sesame can be a really comfortable and enjoyable sex position for overweight couples too with a few modifications.
Leg Tiredness: Holding your leg straight up can get pretty hard after a while. Have your husband place his hand in your knee pit and then bend your knee. This still makes you accessible for him while making you more comfortable while holding your leg up during sex.
Better Access: If your butt is pleasantly plump, poke it out and tilt your pelvis back while arching your back a little. This will bring your vulva closer to him and make penetration easier.
Recommended Reading: Sex Tips & Techniques for Plus-Size Lovers