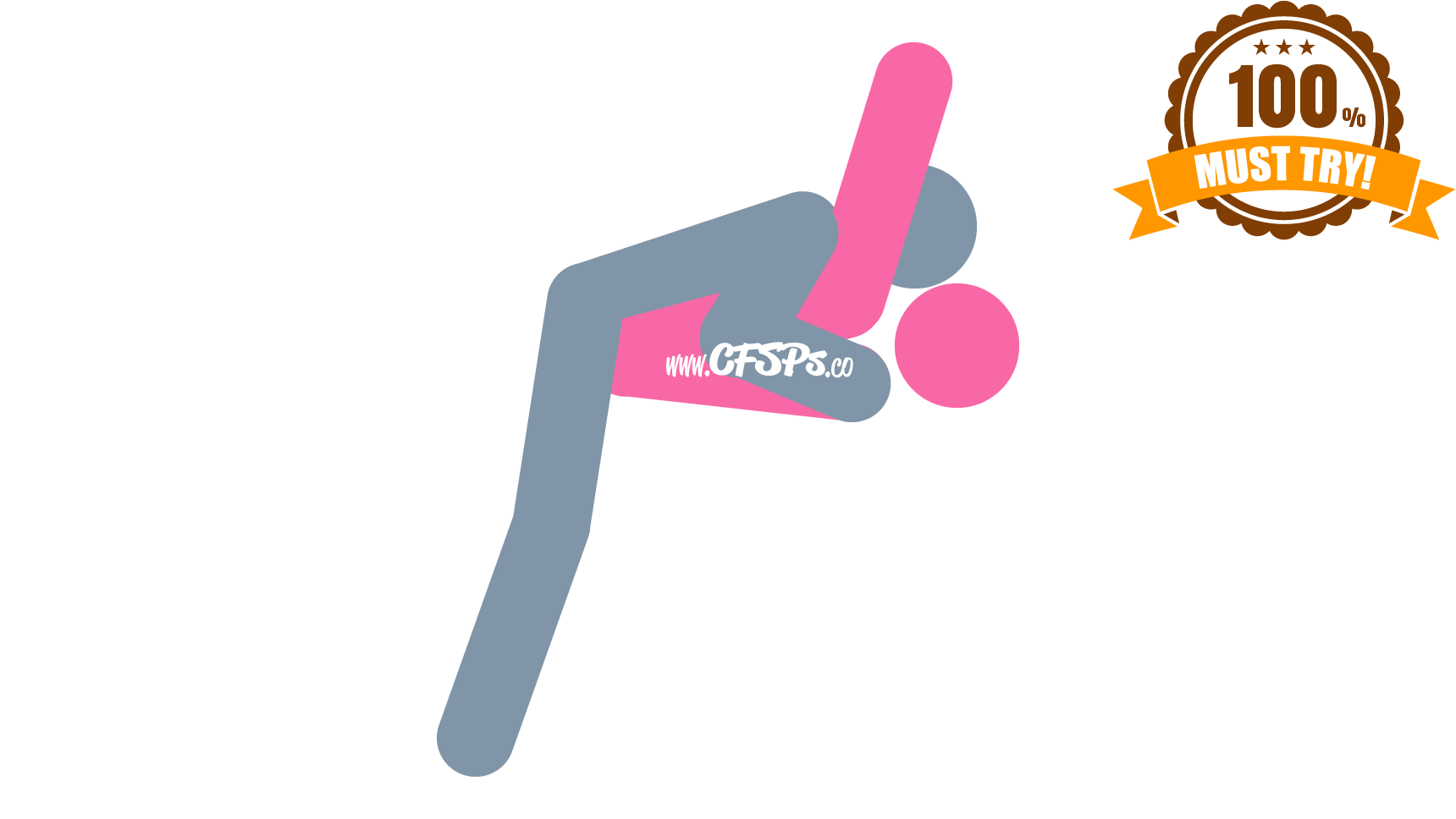 How to Get Into the Packing The Suitcase Sex Position
The wife lies on her back with her bottom on the edge of the bed, recliner, or sofa.
She opens her legs a little and brings her knees all the way to her chest.
The husband stands before her.
He leans forward so that her feet are resting on his shoulders.
He places his arms around the outside of her lower legs near her head for support.
He gently leans forward a little pushing her legs back further to roll her body back and pick up her pelvis.
How to Perform the Packing The Suitcase Sex Position
The husband enters his wife and makes love to her. He can control the angle of penetration by the amount of pressure he applies to her legs. More pressure will allow more powerful g-spot stimulation.
Become a Better Lover: Sex Tips & Techniques for Plus-Size Lovers
On a Side Note: This position was featured and highly recommended by the ladies on the Sex Chat for Christian Wives Podcast.
Tips & Techniques That Add More Stimulation
G-Spot Stimulation: Generate much more g-spot stimulation by placing a Liberator Wedge Sex Pillow with the high side facing the husband or a folded, firm pillow under her butt. A wedge works best because it lifts and tilts her pelvis for the strongest g-spot stimulation possible. Recommended Reading: How to Increase G-Spot Stimulation During Sex
Clitoral Stimulation: Wear a vibrating ring around the base of your penis so the ring's vibrator stimulates your wife's clitoris while you ride her into orgasmic ecstasy. Apply a drop of scream cream to your clitoris and enjoy additional clitoral stimulation while making love to your husband.
Sex Routines This Position Is a Part Of
Ragin' Cajun Sex Routine: A sex routine that begins with each spouse straddling the other's face during oral sex & continues with sex positions that have clitoral & g-spot stimulation.