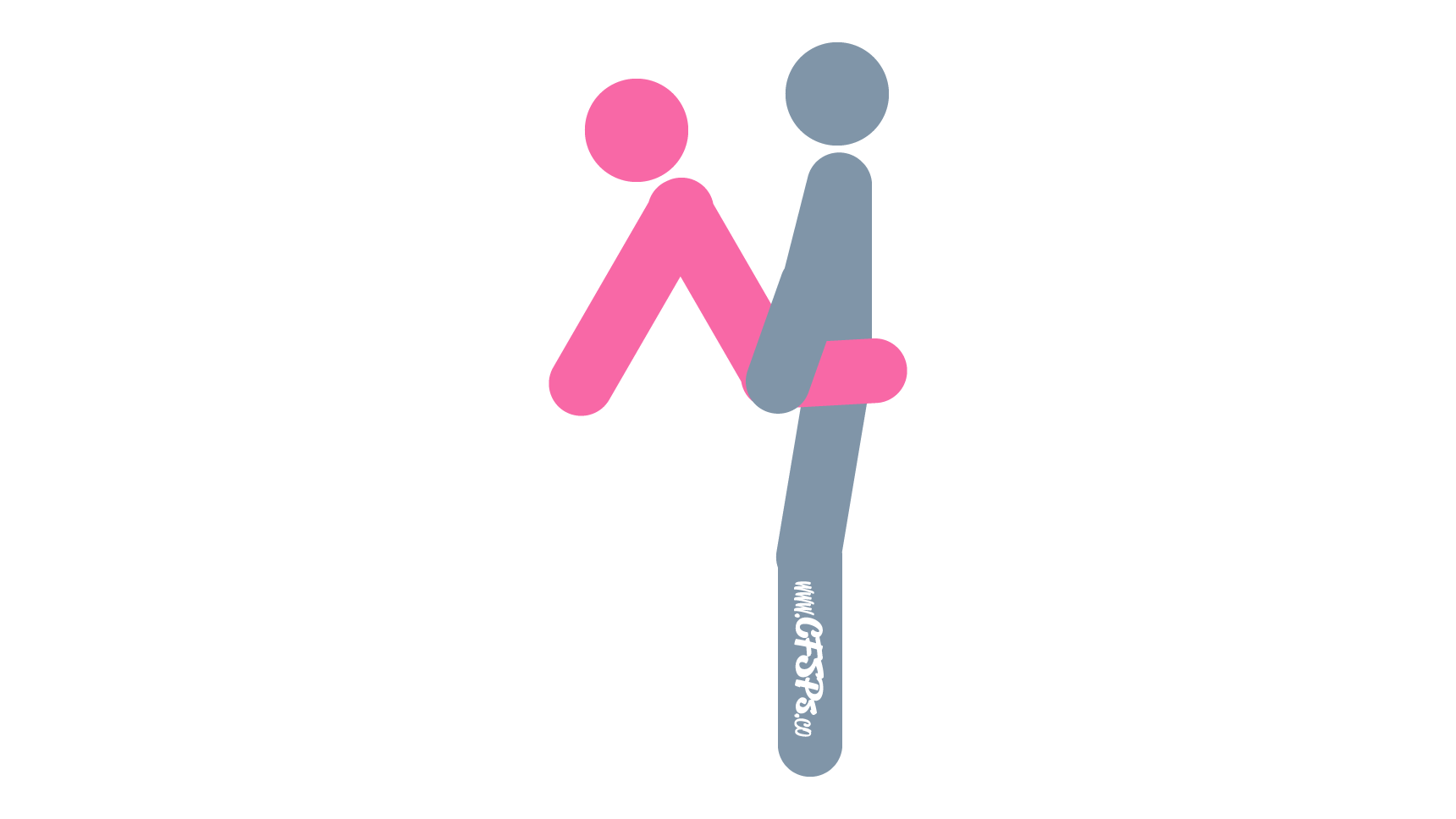 Getting Into the Padlock Sex Pose
The wife climbs on something sturdy like a table, counter, or washing machine and sits on the edge.
She supports herself with her arms behind her.
Her husband stands before her and enters her.
The wife wraps her legs firmly around her husband to form the padlock.
Technique
The husband holds on to his wife's bottom as he makes love to her. The wife can use her legs to help her husband thrust harder.
Enjoy this position during a washing machine's spin cycle for extra ohhhh. 😉
Sex Tips & Techniques for More Stimulation
Save 10% on all sex toys at MarriedDance.com | Christian sex toy store | Nudity-free, secure shopping & fast, discreet shipping. Use coupon: CFSPS to save on vibrators, sex pillows, and many more marital aids that enhance lovemaking.
Clitoral Stimulation: Apply a drop of tingling gel to your wife's clitoris and either of you use a free hand to manually stimulate it during intercourse. Use a vibrator to stimulate your clitoris while making love to your husband.
Nipple & Breast Stimulation: Use one or two hands to caress your wife's breasts and stroke her nipples with your fingers while having sex. She can also wear a pair of nipple clamps that stimulate her breasts with a gentle tug as they bounce during lovemaking.
G-Spot Stimulation: Add g-spot stimulation by taking one or two fingers and bend them to resemble a "J," place them under her vaginal opening, and then pull up on your penis while you're thrusting, so it applies pressure to her g-spot during sex. Extra lube may be required.