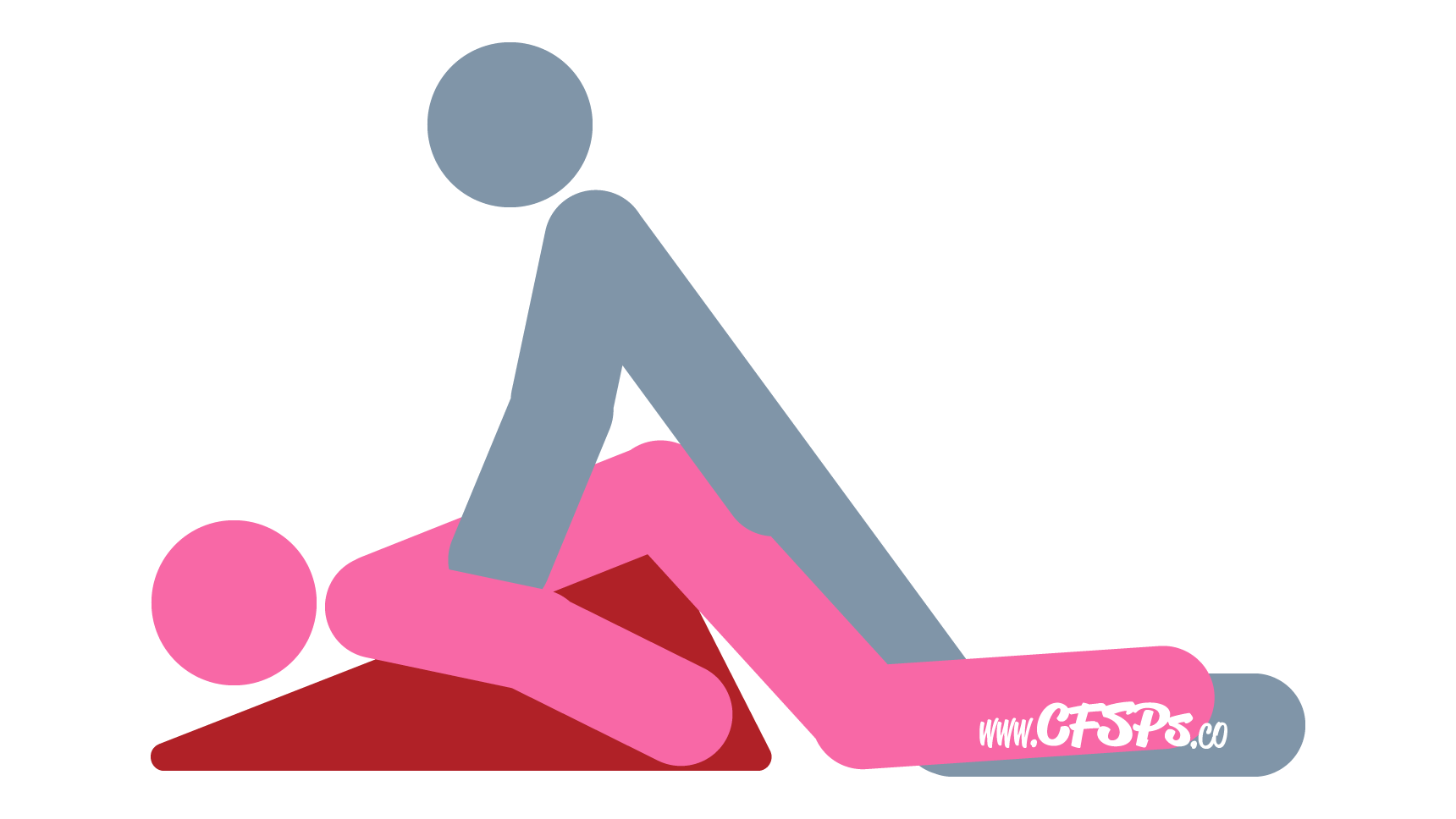 Getting Into the Pedestal Sex Pose
The wife gets on her hands and knees on a Liberator Flip Ramp, Ramp, or Esse Lounger Sex Pillow.
Her hands are fairly close to her knees.
Her husband stands behind her.
He leans forward and supports his upper body with his hands on the Liberator shape.
Technique
The husband enters his wife and makes love to her from behind.
Sex Tips & Techniques for More Stimulation
Save 10% on all sex toys at MarriedDance.com | Christian sex toy store | Nudity-free, secure shopping & fast, discreet shipping. Use coupon: CFSPS to save on vibrators, sex pillows, and many more marital aids that enhance lovemaking.
G-Spot Stimulation: Move up your wife's body so that your pelvis is almost on top of hers so you can drive down into the ramp sex pillow with strong thrusts that stimulate her g-spot during sex. You might need to place a folded, firm pillow or two under your knees to help lift your body. Recommended Reading: How to Increase G-Spot Stimulation During Sex