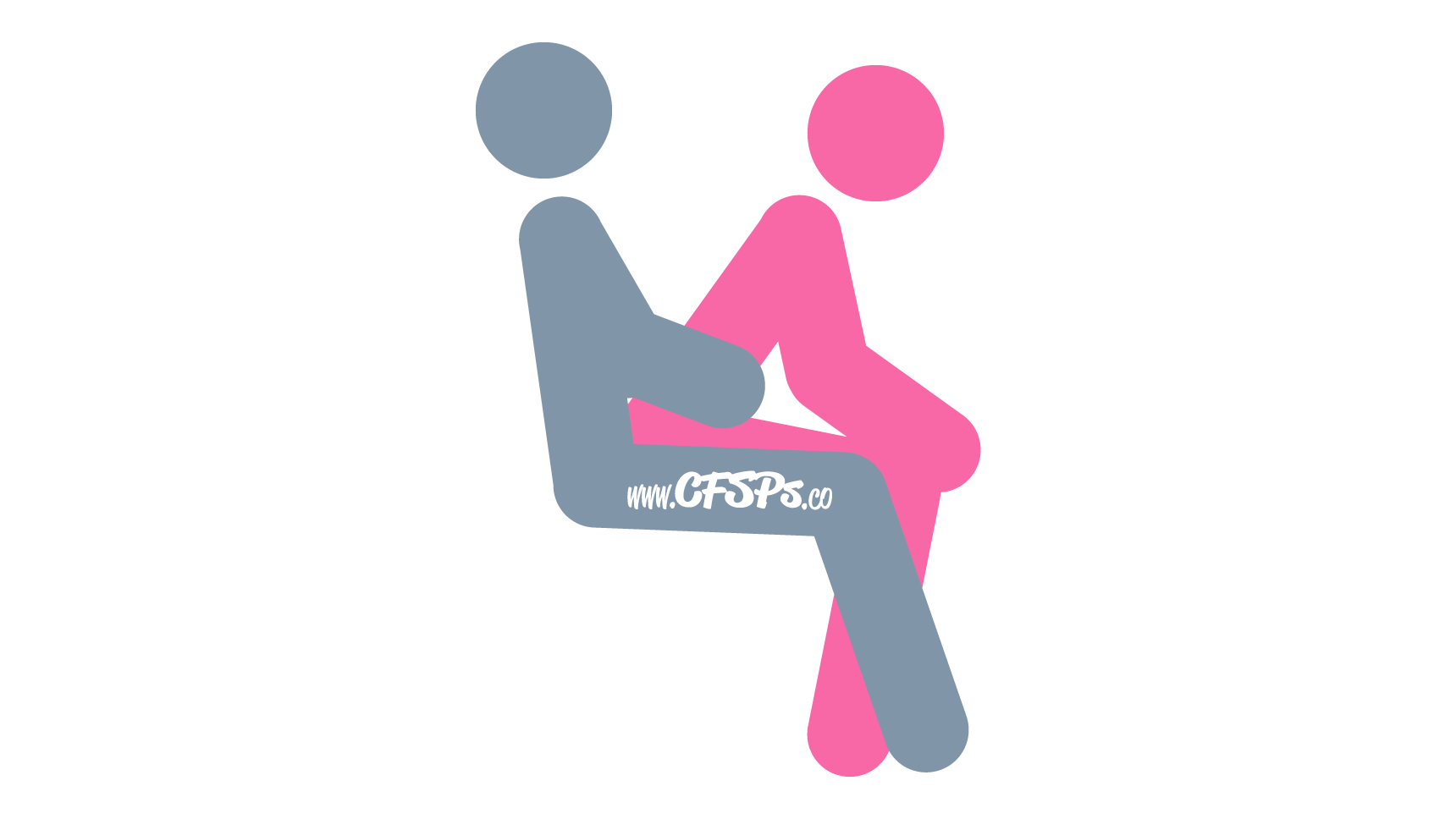 Getting Into the Perch Sex Pose
The husband sits in a chair.
His wife sits on his lap with her back facing his chest.
Technique
The wife inserts her husband's penis inside her. She might have to lean forward a bit to make insertion easier. She has sex from behind by using her legs to move her body up and down.
Sex Tips & Techniques for More Stimulation
Clitoral Stimulation: Wear a vibrating ring around the base of your penis with the vibrator pointing down near your testicles, so the ring's vibrator stimulates your wife's clitoris and your testicles during lovemaking. Apply a drop or two of scream cream to your wife's clitoris and use a free hand to manually stimulate her clitoris with your fingers while making love. Use a free hand and a small vibrator to stimulate your wife's clitoris while making love to her. Check out our in-depth guide on Increasing Clitoral Stimulation During Sex!
Nipple & Breast Stimulation: Wear a pair of nipple suckers while making love to your husband for additional breast stimulation. Recommended Reading: Benefits of Breast Stimulation During Foreplay & Sex