What is the pleasure garden 69 oral sex position?
Scroll down for details about getting into this pose and an important safety tip.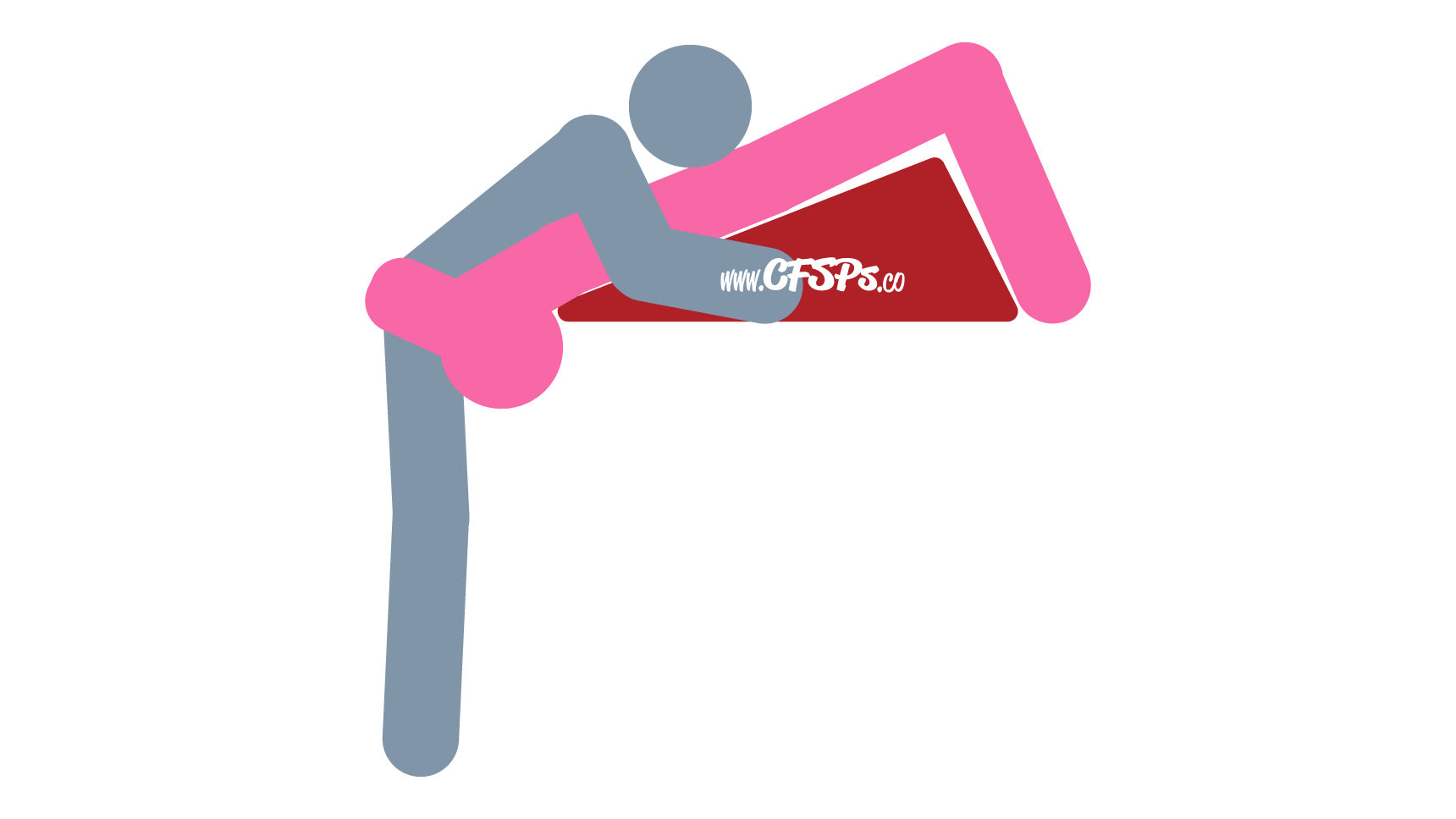 How to Have Sex in the Pleasure Garden 69 Position
This post contains affiliate links to trusted companies. Full Affiliate Link Disclosure
Place a Liberator Ramp sex positioning aid on the edge of the bed with the low side of the ramp at the edge of the bed.
The husband helps his wife lie on top of the ramp on her back with her head hanging off the edge of the bed.
The husband stands before his wife and holds her hips to support her.
Important: Communication during this position is critical. Before you start, agree on a non-verbal signal to stop, such as a tap on the butt.
The husband inserts his penis into his wife's mouth, and he gives her cunnilingus while she gives him a deep throat blowjob. The wife can place her hands on his butt and guide his thrusts.
Why You'll Love the Pleasure Garden 69 Oral Sex Position
For Her: Your vulva will be front-and-center in your husband's face so he can perform magic with his tongue. The strokes of his tongue will come from a different direction than normal cunnilingus so that it will feel a little different.
For Him: The feeling of thrusting (gently and shallowly) into your wife's mouth feels amazing. Having easy access to her vulva eases the strain on your neck while giving her cunnilingus.