What is the prone bone sex position?
Scroll down for details about getting into this pose and tips that enhance g-spot and breast stimulation.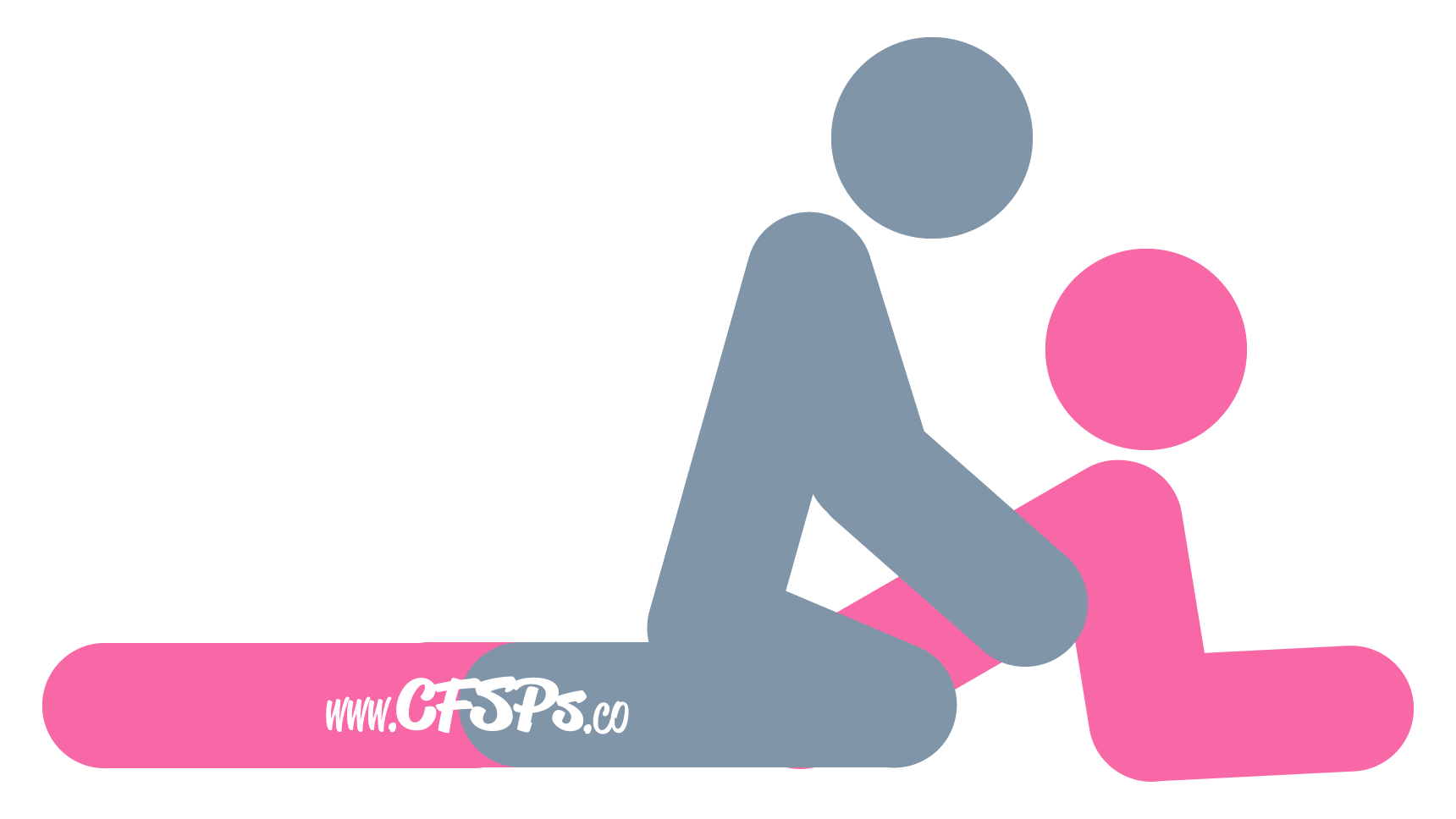 How to Have Sex in the Prone Bone Position
This post contains affiliate links to trusted companies. Full Affiliate Link Disclosure
The wife lies on her stomach in bed.
She lifts her upper body and supports it with her elbows or hands on the bed, whichever is more comfortable.
The husband straddles his wife's butt and rests his knees on each side of her hips.
The wife opens her legs a little so her husband can enter her. He makes love to her while caressing one or both of her breasts.
Tip: If the husband keeps slipping out or intercourse is difficult in this pose, place a Jaz sex pillow under her pelvis with the high side towards her legs. It will lift and tilt her pelvis and make penetration more accessible and feel much better for both of you.
Why You'll Love the Prone Bone Sex Pose
For Her: The g-spot stimulation from the Prone Bone sex position is fantastic, especially if you use a sex pillow! This position also limits penetration depth and squeezes his penis while it's inside your vagina. It also allows your husband to caress and stimulate your nipples and breast during sex.
For Him: Prone Bone creates a tight fit with lots of friction during lovemaking. You also have a great view of your wife's butt, and thrusting against it feels great. Last but certainly not least, you can hold on to and feel your wife's breasts during sex. It doesn't get much better than that!
How to Spice up the Prone Bone Sex Position