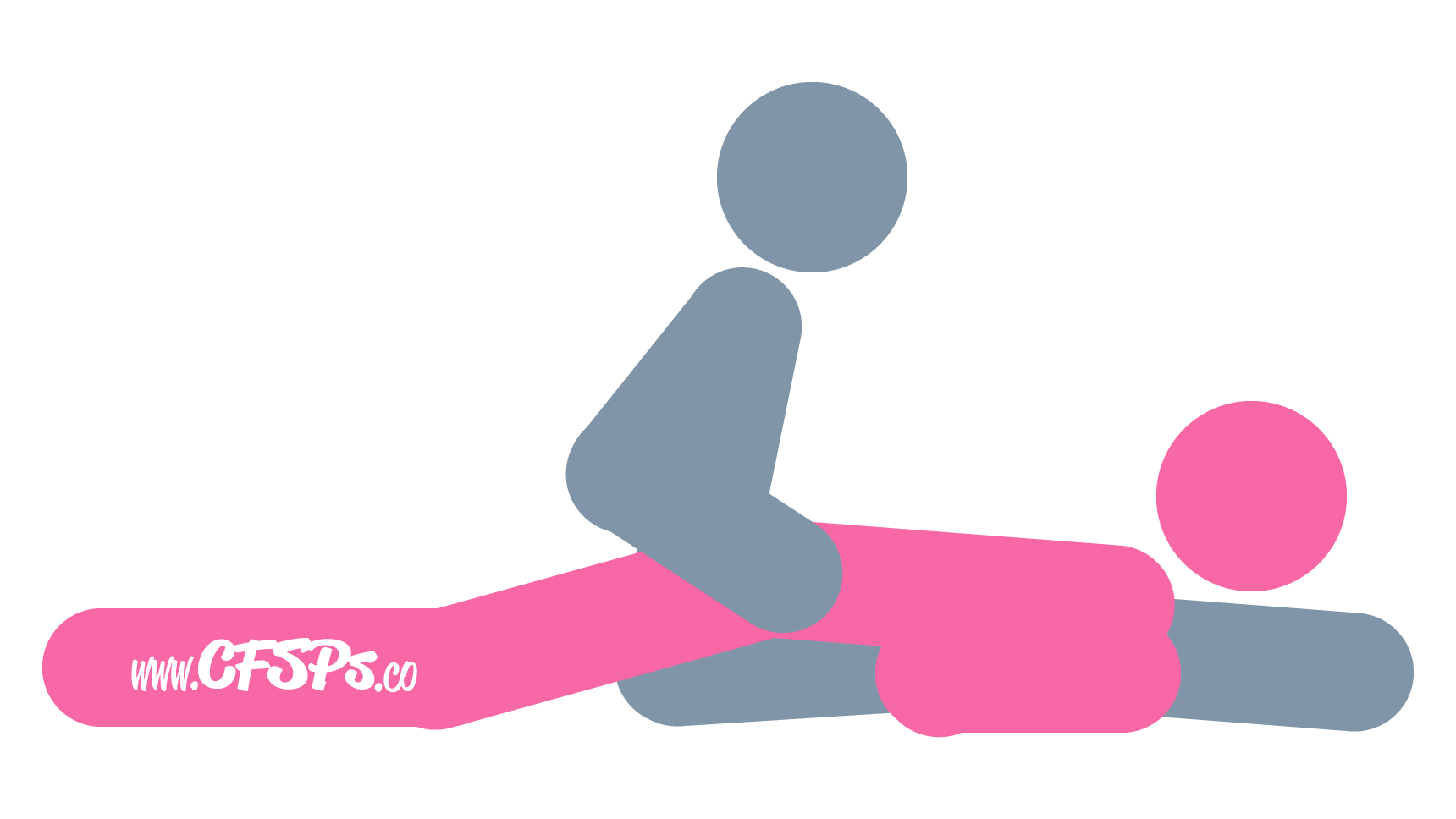 Getting Into the Prone Tiger Sex Pose
The husband sits on the bed with his legs straight out in front of him slightly open.
His wife lies face down with her head near his feet, her pelvis on his, and her feet behind him.
Technique
She lowers herself onto his erect penis and uses his legs as leverage to push and pull her body toward and away from him while having sex from behind.