What is the Right Angle 2 sex position?
Scroll down for details about getting into this pose and tips that enhance clitoral and g-spot stimulation and add nipple stimulation.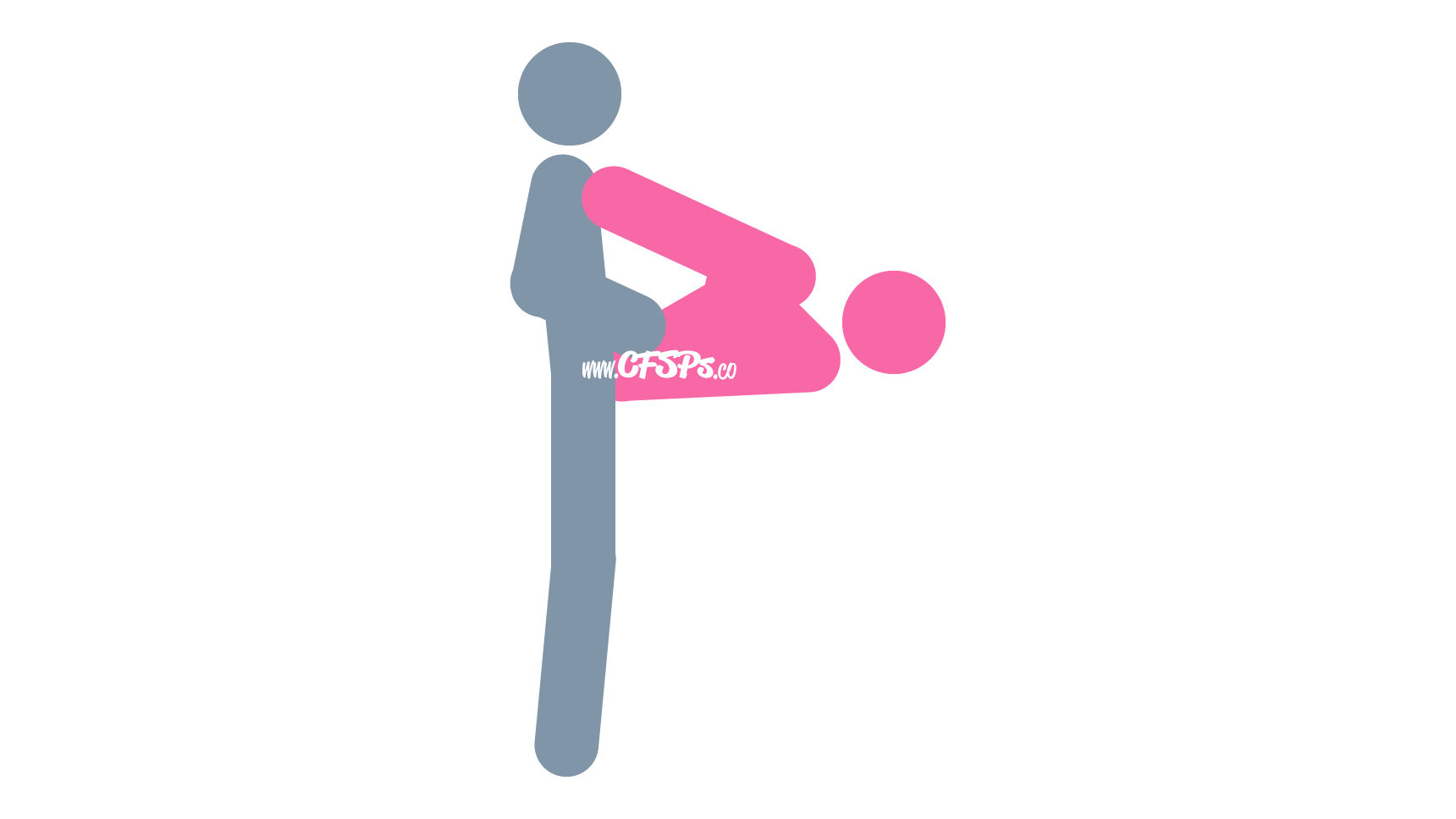 How to Have Sex in the Right Angle 2 Position
The wife lies on the edge of the bed face up with her butt at the edge.
She opens her legs and pulls her knees up to her chest.
She places her hands under her knees to support her legs and keep them pulled back.
Her husband stands before her at the edge of the bed.
The husband enters his wife and makes love to her while she holds her legs back.
Tortoise Technique: Right Angle 2 is an excellent pose for enjoying the gradual, sensual movements of the Tortoise Intercourse Technique, where you really feel each other and become present during lovemaking.
How to Spice up the Right Angle 2 Sex Position

Use the breathtaking stimulation of a vibrator to bring her to orgasm during intercourse, or apply a few drops of scream cream to her clitoris and manually stimulate your wife with your fingers. Check out our in-depth guide on Increasing Clitoral Stimulation During Sex!
Use this position to perform the Pause and Rub Manual Stimulation Technique on your wife.

Stroke her breasts with your hands and rub her nipples between your fingers during sex, or use a pair of nipple pinchers or suckers to add hands-free breast stimulation. Recommended Reading: Benefits of Breast Stimulation During Foreplay & Sex

Add g-spot stimulation by taking one or two fingers and bend them to resemble a "J," place them under her vaginal opening, and then pull up on your penis while you're thrusting so it applies pressure to her g-spot during sex. Extra lube may be required.
Highly Recommended: Easily generate lots of g-spot stimulation using the Push Technique and your hand.