Scarf is a cunnilingus oral sex position that makes the wife's vulva and surrounding area more available for stimulation during foreplay.
Scroll down for details about getting into this pose, a tip plus-size couples will love, and techniques that enhance clitoral stimulation and add g-spot and breast stimulation.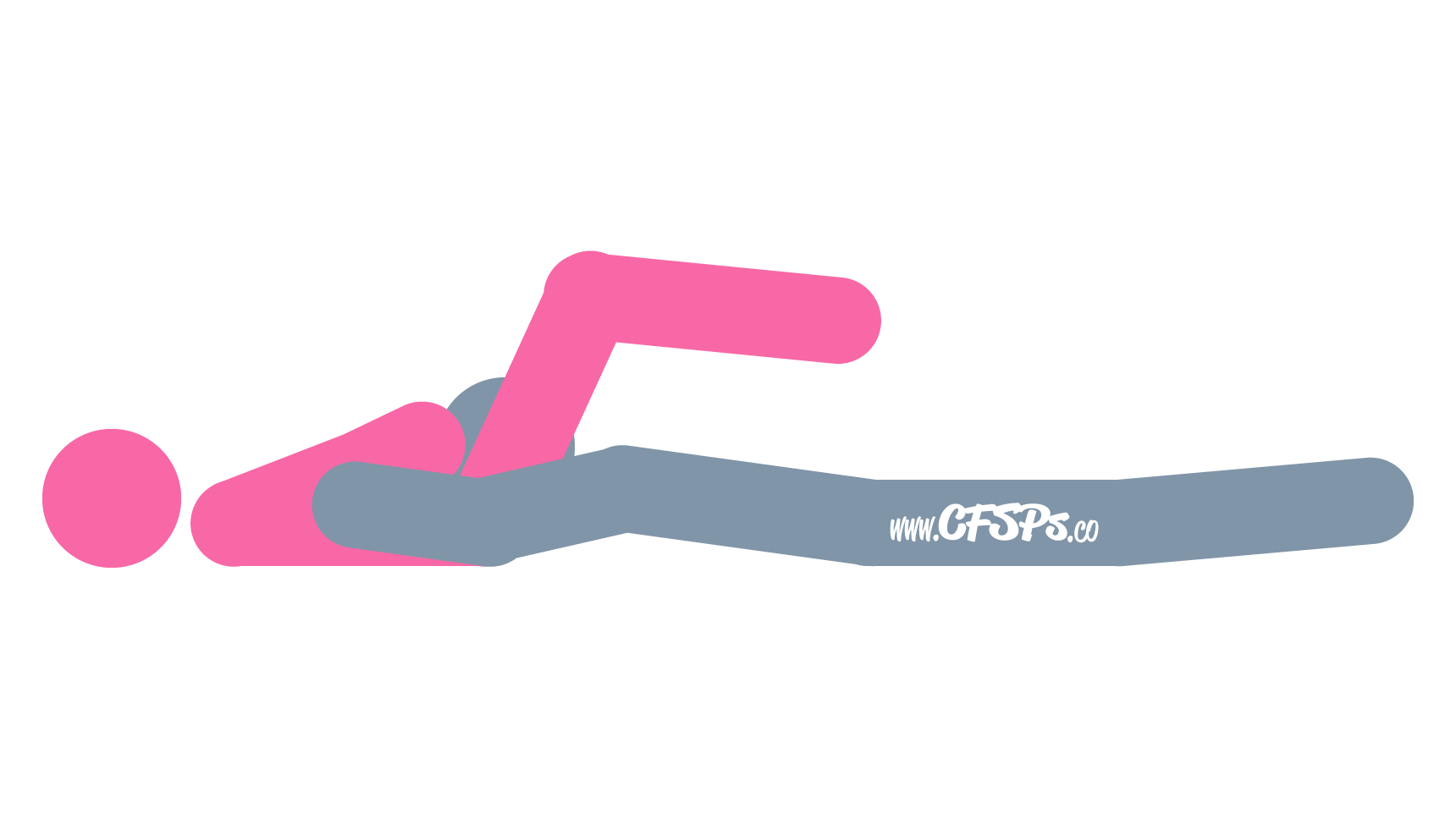 How to Give Cunnilingus in the Scarf Position
The wife lies on her back with a pillow under her head.
She lifts her legs straight up and bends her knees halfway, and opens them slightly. She's in a seated position.
The husband lies before her with his face between her legs.
The husband stimulates his wife with his mouth.
Cunnilingus Tips: Check out the great cunnilingus tips at Marriage Bed Tips: A Christian-friendly sex tips and techniques website.
How to Spice up the Scarf Cunnilingus Position

Apply a drop or two of edible tingling gel on your wife's clitoris for additional stimulation while giving her cunnilingus. Give your tongue a break and use a vibrator to stimulate her clitoris.

Use a curved dildo or g-spot vibrator to stimulate her g-spot while giving your wife cunnilingus.

Reach out over your head and caress her breasts with your hands and gently roll her nipples between your fingers. Apply a drop or two of scream cream to her nipples to spice things up. She can start by wearing a pair of nipple suckers for a little while to make them more sensitive to your touch. Recommended Reading: Benefits of Breast Stimulation During Foreplay & Sex