Scarf is a cunnilingus oral sex position that makes the wife's vulva and surrounding area more available for stimulation.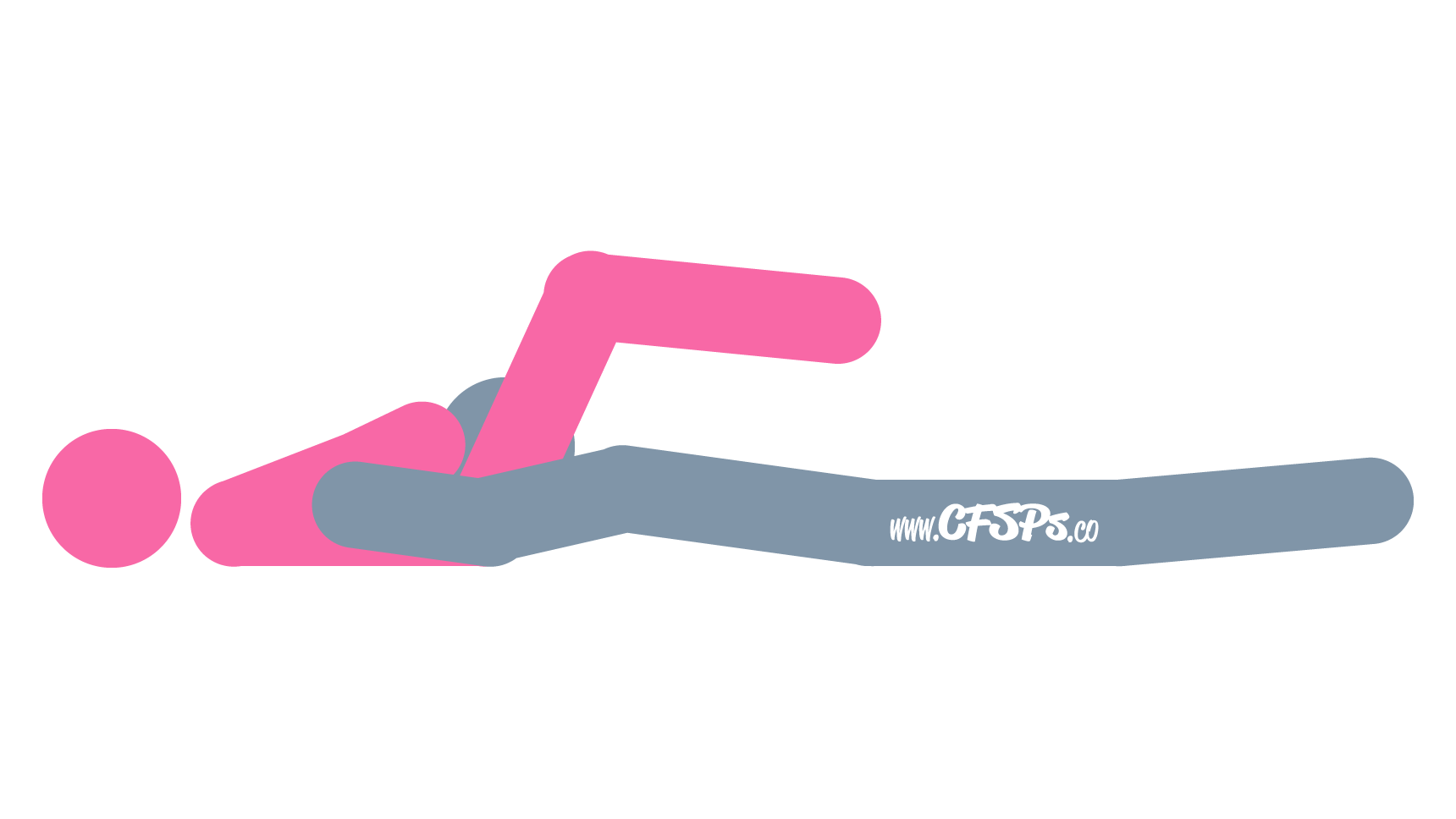 Getting Into the Scarf Cunnilingus Pose
The wife lies on her back with a pillow under her head.
She lifts her legs straight up and bend her knees halfway and opens them slightly. She's in a seated position.
The husband lies before her with his face between her legs.
Technique
The husband stimulates his wife with his mouth.
Cunnilingus Tips: Check out the great cunnilingus tips at Marriage Bed Tips: A Christian-friendly sex tips and techniques website.
Become a Better Lover: How to Talk to Your Spouse About Trying Something New in Bed
Sex Tips for Full-Figured Couples
The Scarf Cunnilingus Position is very nice, but some overweight couples might find it difficult to enjoy without this easy position modification.
Better Access: Lift her pelvis so that her vulva is closer to your face and gravity can pull her belly back a little by placing a Liberator Wedge Sex Pillow with the high side facing you or a firm, folded pillow under her butt. The additional lift will also make it easier for her to hold her legs up and give your neck a break.
Sex Tips & Techniques for More Stimulation
Clitoral Stimulation: Apply a drop or two of edible tingling gel on your wife's clitoris for additional stimulation while giving her cunnilingus. Give your tongue a break and use a vibrator to stimulate her clitoris.
G-Spot Stimulation: Use a curved dildo or g-spot vibrator to stimulate her g-spot while giving your wife cunnilingus.
Nipple & Breast Stimulation: Reach out over your head and caress her breasts with your hands and gently roll her nipples between your fingers. Apply a drop or two of tingling cream to her nipples to spice things up. She can start by wearing a pair of nipple suckers for a little while to make them more sensitive to your touch.