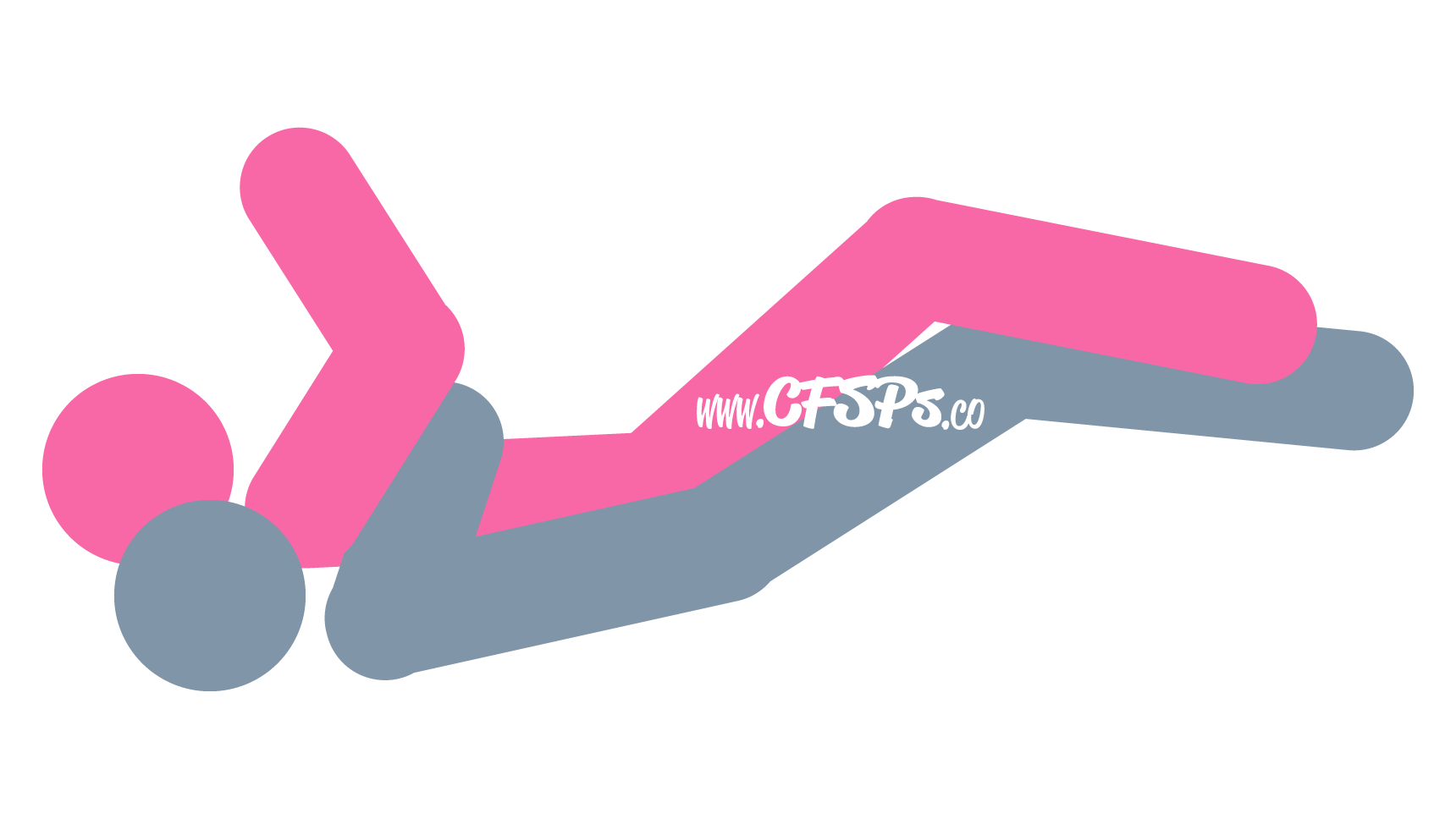 Getting Into the Spooning Sex Pose
The wife lays on her side with a pillow under her head.
Her husband lays on his side behind her with his lower arm under her pillow and his upper arm's hand on her butt or thigh.
Technique
The husband enters his wife from behind and makes love to her while holding her butt or thigh for leverage.
Sex Tips for Full-Figured Couples
This is a great sex position almost any couple can enjoy, but couples who are overweight might need to make a few adjustments to really enjoy it.
Big Belly or Butt? If the husband has a big belly or his wife's butt is pleasantly plump, he'll need to adjust the angle of penetration by moving his upper body away from her back so that he can easily enter her.
Better Access: If the husband is having trouble entering his wife, she can try placing a folded pillow between her legs to make herself more accessible.
Sex Tips & Techniques for More Stimulation
Save 10% on all sex toys at MarriedDance.com | Christian sex toy store | Nudity-free, secure shopping & fast, discreet shipping. Use coupon: CFSPS to save on vibrators, sex pillows, and many more marital aids that enhance lovemaking.
Clitoral Stimulation: Reach over and stimulate your wife's clitoris with your fingers or a small vibrator during sex. Check out our in-depth guide on Increasing Clitoral Stimulation During Sex!
Nipple Stimulation: Use your upper hand to caress and stimulate your wife's breasts and nipples to release oxytocin which gives her the feeling of bonding and helps her to orgasm.