Scroll down for details about getting into this pose and tips that enhance g-spot stimulation and add clitoral stimulation.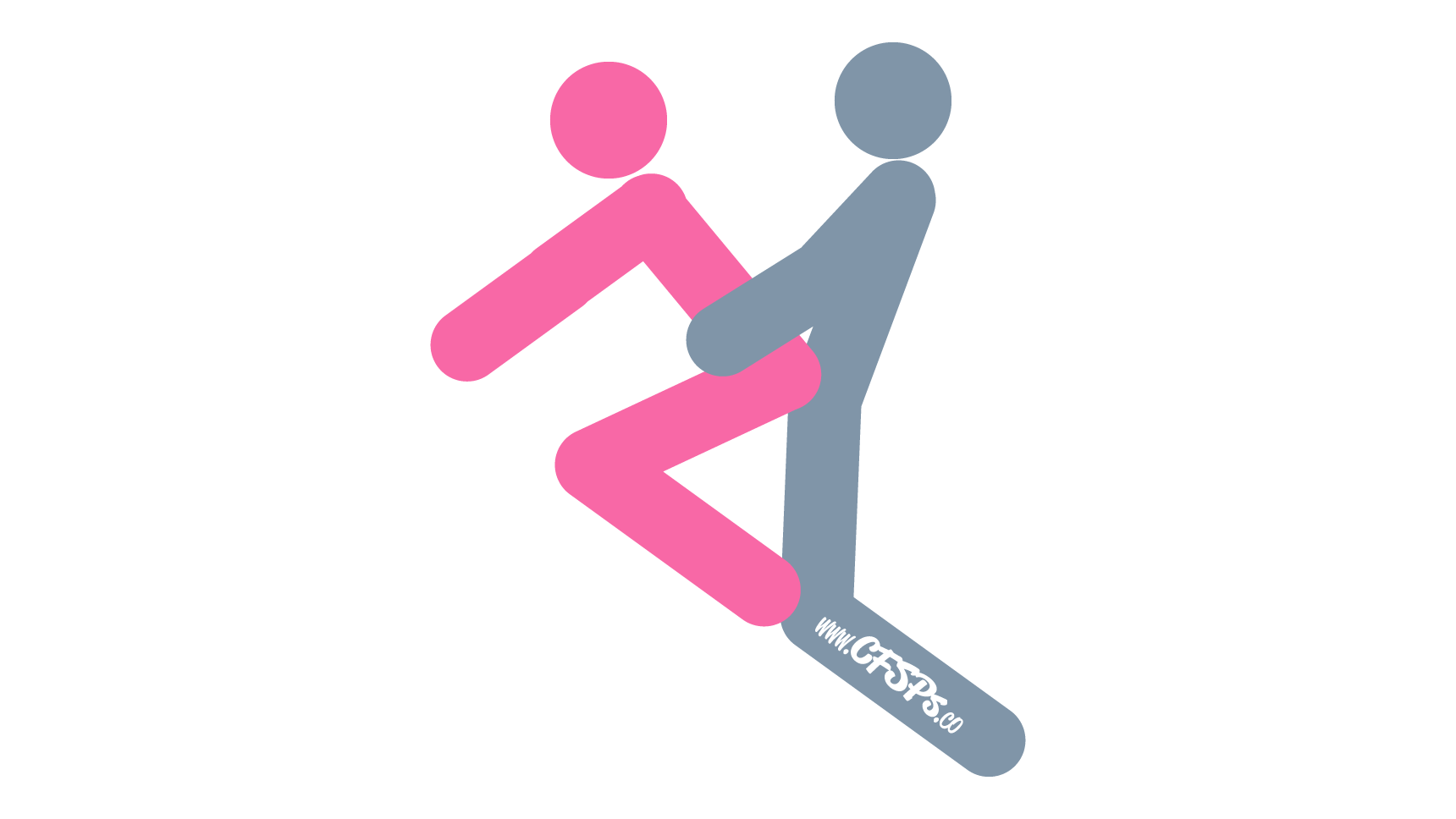 As you're heading upstairs to get it on with your spouse, stop on the stairs and give them a prequel to what's to come. Stair Master is a delightful, from-behind pose that takes advantage of the staircase's steps. Its limited depth of penetration and access for the husband to caress his wife's breasts or stimulate her clitoris with his fingers is perfect for beginning a night of marital bliss.
How to Have Sex in the Stair Master Position
The wife kneels on a stair with her feet resting on the stair below it.
She supports herself with her arms on a stair above.
Her husband kneels on the stair her feet are resting on.
She squats down so that her bottom meets his pelvis.
He holds her hips for support.
The husband enters his wife, and they know each other from behind with slow, shallow thrusts. He can caress her breasts with his hands or rub her clitoris with his fingers to get her really turned on. Once you're both ready to burst, stop and take it to the bedroom upstairs.
Sex Tips & Techniques for More Stimulation
This post contains affiliate links to trusted companies. Full Affiliate Link Disclosure
Deep Penetration: Push back as your husband thrusts to provoke deeper penetration and more powerful thrusts.
Powerful Thrusting: Slip a love strap around your wife's pelvis and use it to pull her back as you're thrusting into her for much more powerful thrusting.
G-Spot Stimulation: Arche your back a little, point your butt out, and tilt your pelvis so that your vulva is closer to your husband. This will allow deeper penetration and better g-spot stimulation. Recommended Reading: How to Increase G-Spot Stimulation
Clitoral Stimulation: Rub a few drops of scream cream on your wife's clitoris and manually stimulate it with your fingers while making love to her. Use your fingers or a small vibrator to stimulate your clitoris while making love to your husband. Check out our in-depth guide on Increasing Clitoral Stimulation During Sex!
Nipple & Breast Stimulation: Wear a pair of nipple suckers while making whoopee with your husband for additional breast stimulation.