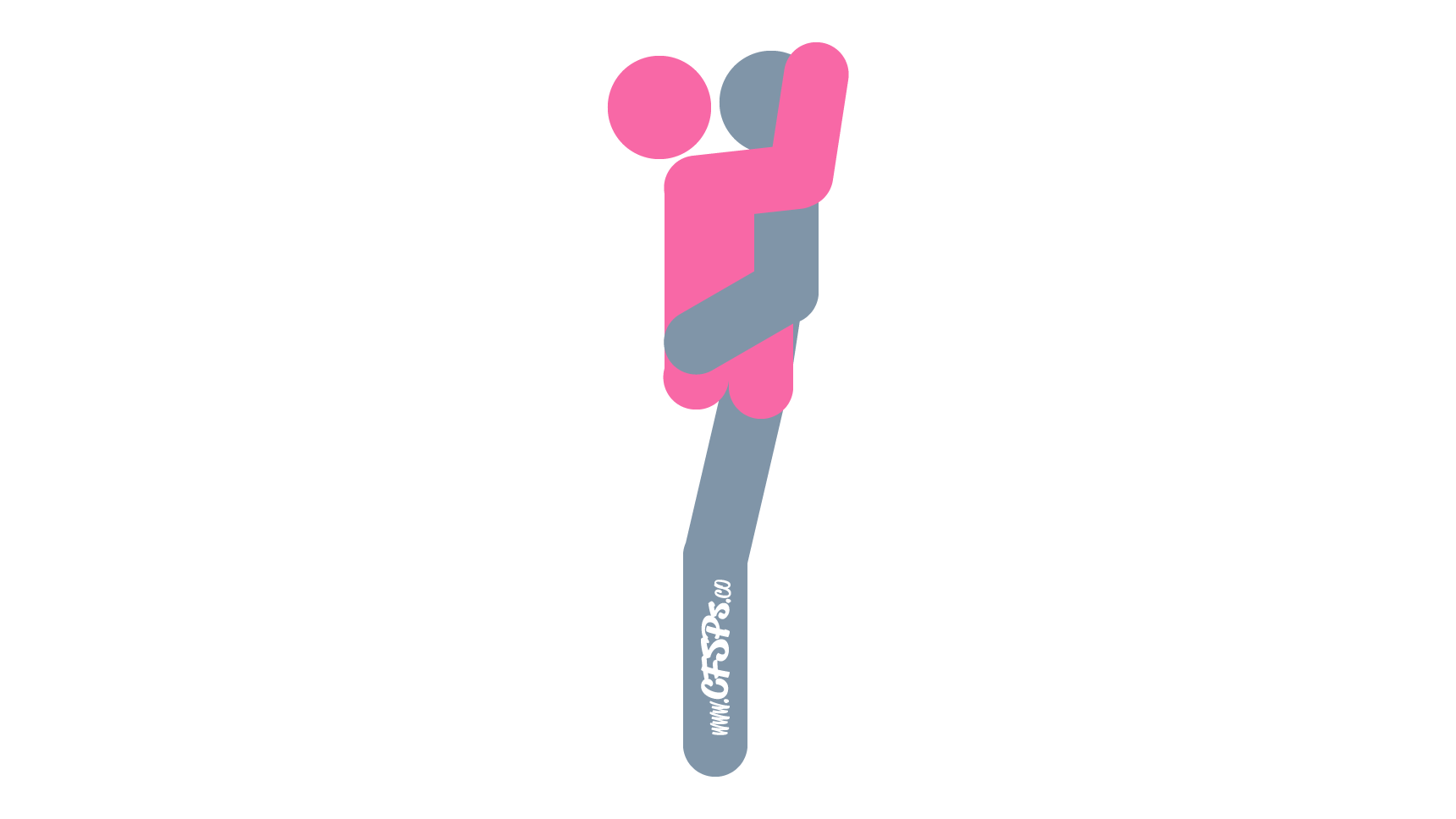 Getting Into the Suspended Congress Sex Pose
The husband stands and leans his back against a wall.
His wife jumps up and on him so that he's holding her bottom.
She wraps her arms around his neck and braces her feet on the wall for support.
Technique
The wife uses her feet on the wall to thrust. Her husband can help while holding her bottom.