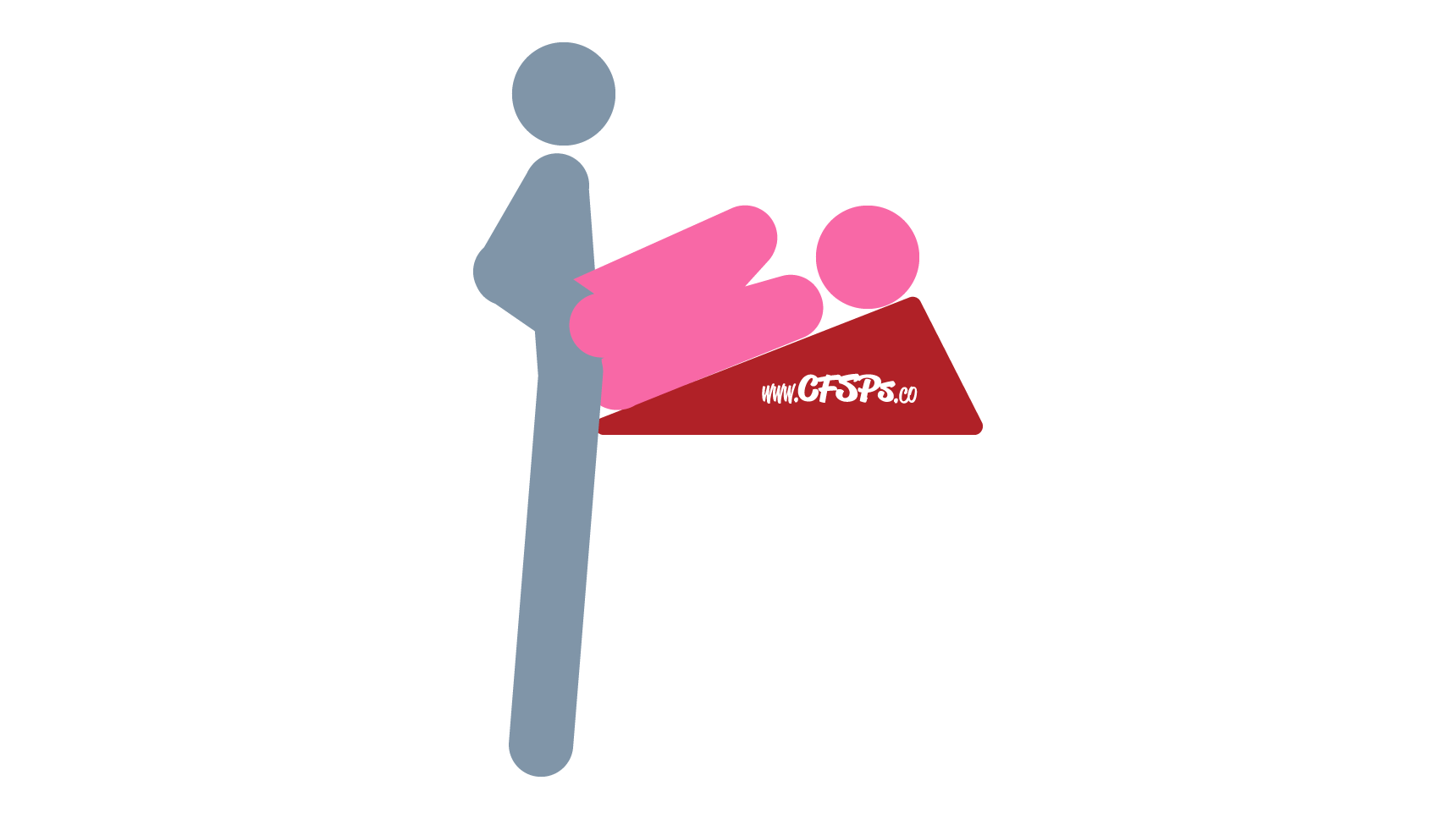 Getting Into the Take Flight Sex Pose
This post contains affiliate links to trusted companies. Full Affiliate Link Disclosure
Place a Liberator Ramp on the edge of the bed with the low side of the ramp at the edge of the bed.
The wife lies on her back on the ramp with her head resting on the high side of the ramp.
She opens her legs and brings her knees almost up to her chest.
Her husband stands before her and holds on to her ankles behind him.
Technique
The husband enters his wife and makes love to her.
Tortoise Technique: Take Flight is an excellent pose for enjoying the gradual, sensual movements of the Tortoise Intercourse Technique, where you really feel each other and become present during lovemaking.
Sex Tips & Techniques for More Stimulation
Clitoral Stimulation: Wear a vibrating ring on the base of your penis while making love to your wife so the ring's vibrator can stimulate her clitoris. Apply a little scream cream to her clitoris, and either of you can manually stimulate it using your fingers during lovemaking. Check out our in-depth guide on Increasing Clitoral Stimulation During Sex!
G-Spot Stimulation: Add g-spot stimulation by taking one or two fingers and bend them to resemble a "J," place them under her vaginal opening, and then pull up on your penis while you're thrusting so it applies pressure to her g-spot during sex. The wife can help by tilting her pelvis forward a little to create a better angle of penetration for g-spot stimulation. Recommended Reading: How to Increase G-Spot Stimulation During Sex
Nipple Stimulation: Lean forward a little and stimulate your wife's nipples with your fingers while caressing her breasts with your hands. She can also wear a pair of nipple suckers to add hands-free stimulation and make her nipples more sensitive to touch. Recommended Reading: Benefits of Breast Stimulation During Foreplay & Sex