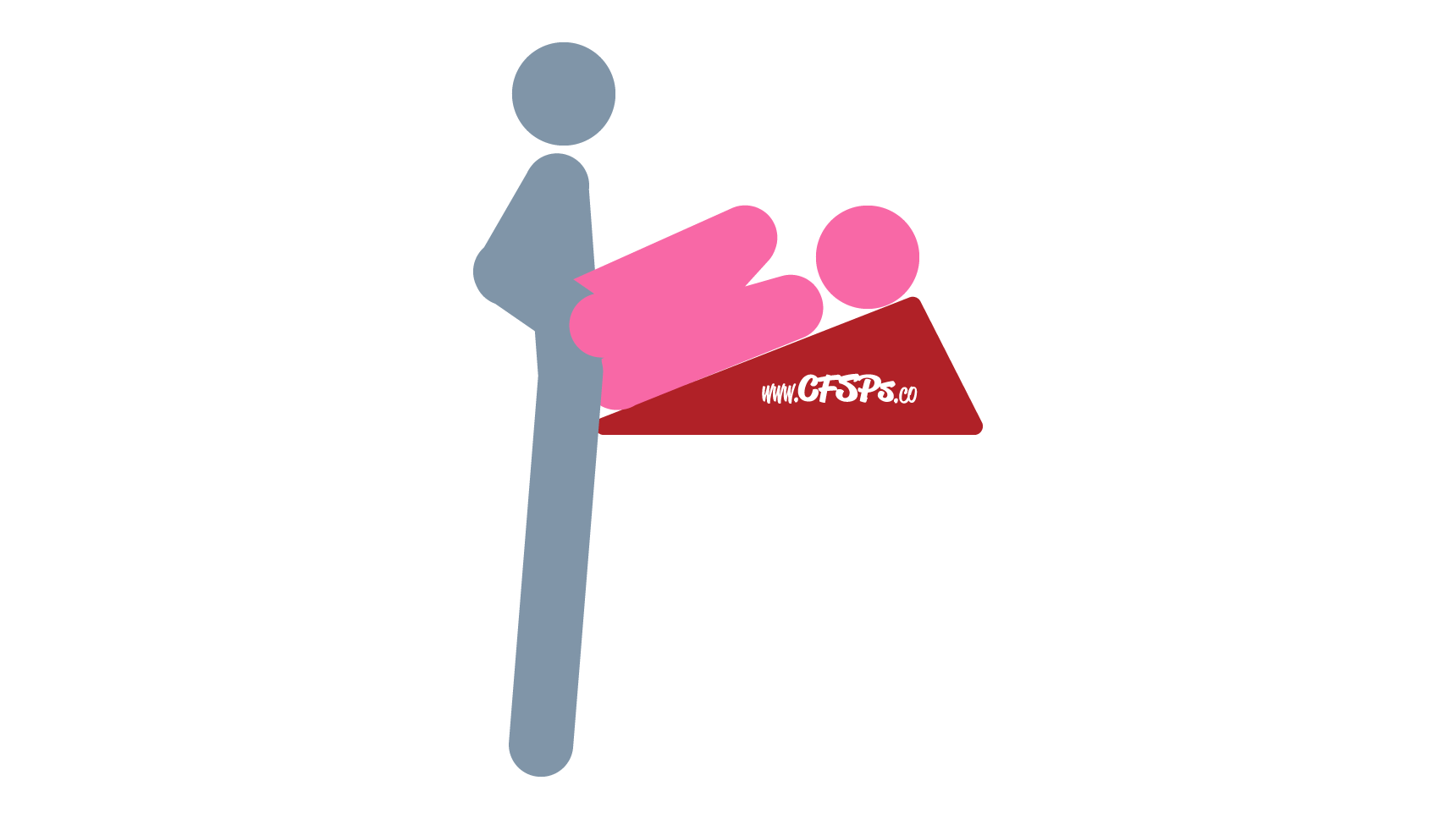 Getting Into the Take Flight Sex Pose
This post contains affiliate links to trusted companies. Full Affiliate Link Disclosure
Place a Liberator Ramp on the edge of the bed with the low side of the ramp at the edge of the bed.
The wife lies on her back on the ramp with her head resting on the high side of the ramp.
She opens her legs and brings her knees almost up to her chest.
Her husband stands before her and holds on to her ankles behind him.
Technique
The husband enters his wife and makes love to her.