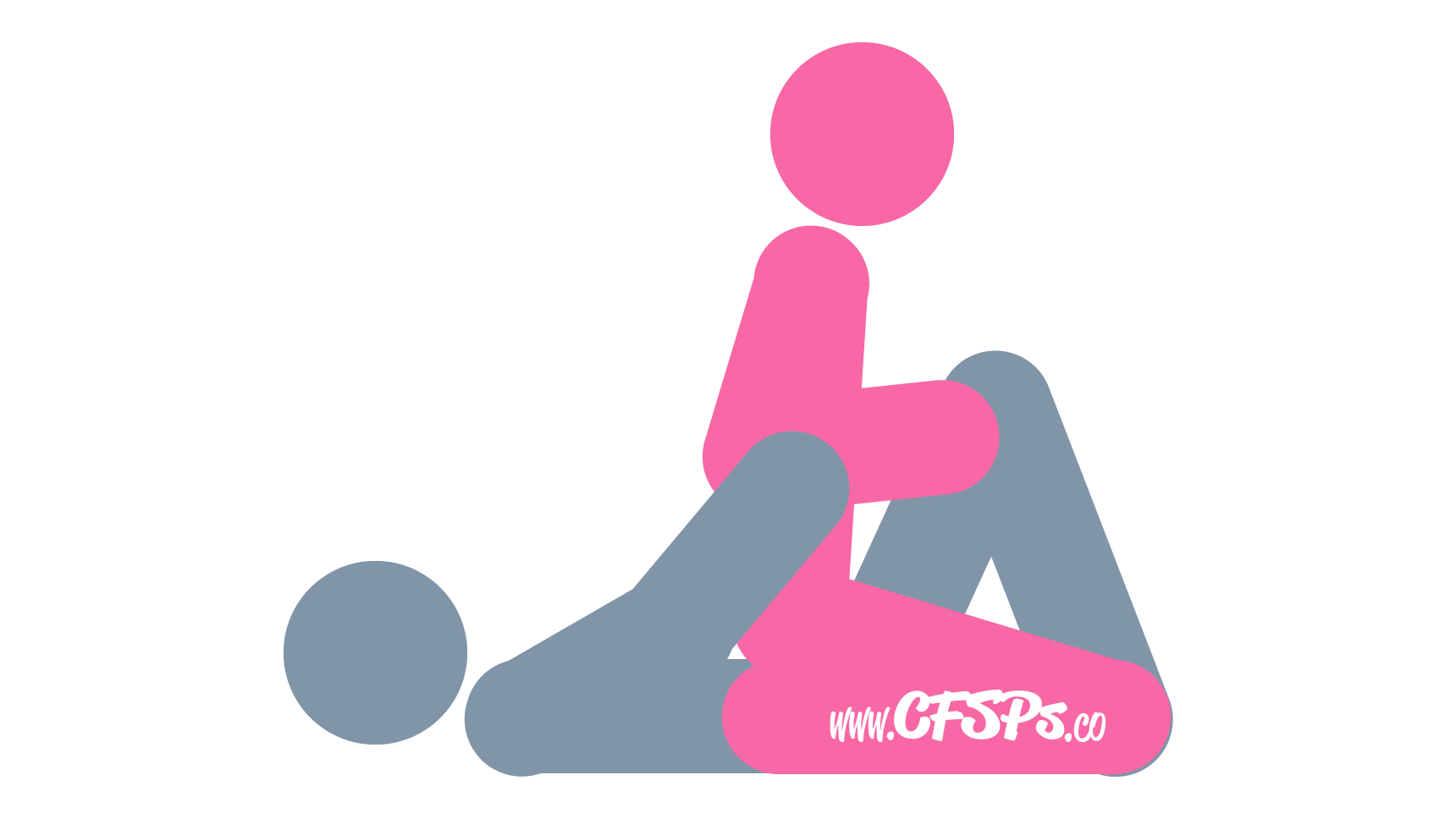 Getting Into the Thigh Master Sex Pose
The husband lies on his back with a pillow under his head.
He raises his knees and rests his feet near his bottom.
His wife straddles him facing away.
Her knees should rest near his feet.
Technique
The husband enters his wife and then she moved up and down for deep penetration or front-to-back for clitoral stimulation as she makes love to her husband. She supports herself by placing her hands on his knees.
Become a Better Lover: How to Talk to Your Spouse About Trying Something New in Bed
Sex Tips & Techniques for More Stimulation
Clitoral Stimulation: Have hubby wear a vibrating ring on the base of his penis with the vibrator turned down towards his testicles so the ring's vibrator can stimulate your clitoris and his testicles while making love to you. Apply a little scream cream to your wife's clitoris so she can enjoy additional clitoral stimulation while making love to you.
Nipple & Breast Stimulation: Wear a pair of nipple suckers while making love to your husband for extra breast stimulation.