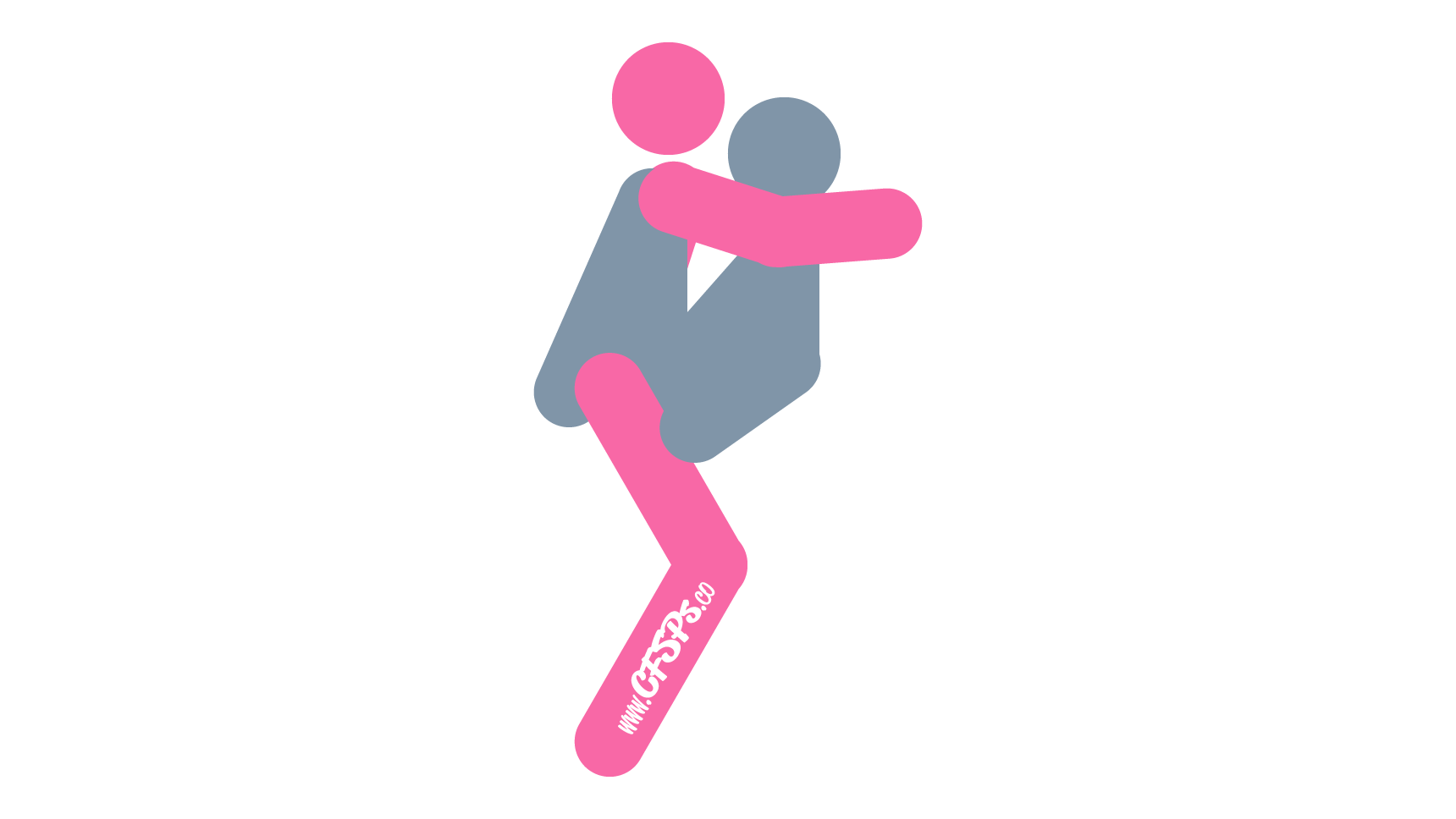 Getting Into the Very Happy Valentine's Day Sex Pose
The husband sits in a plush armless chair with his bottom near the outer edge of the seat and his shoulders resting on the back of the chair.
He opens his legs and brings his knees to his chest.
His wife stands before him and straddles his pelvis with her legs near the outside of the front legs of the chair.
She leans forward between his legs and grabs the back of the chair with her arms.
Technique
The husband enters his wife and then she makes a thrusting motion with her pelvis while using her arms as leverage to make love to her husband.
Become a Better Lover: How to Talk to Your Spouse About Trying Something New in Bed
Sex Tips & Techniques for More Stimulation
Clitoral Stimulation: Have your husband wear a vibrating ring around the base of his penis so the ring's vibrator can stimulate your clitoris while making love to him.
Breast Stimulation: Let your breasts bounce against your husband's face during sex so he can kiss and suck them. He can also rub a few drops of edible tingling cream to your nipples and lick it off.